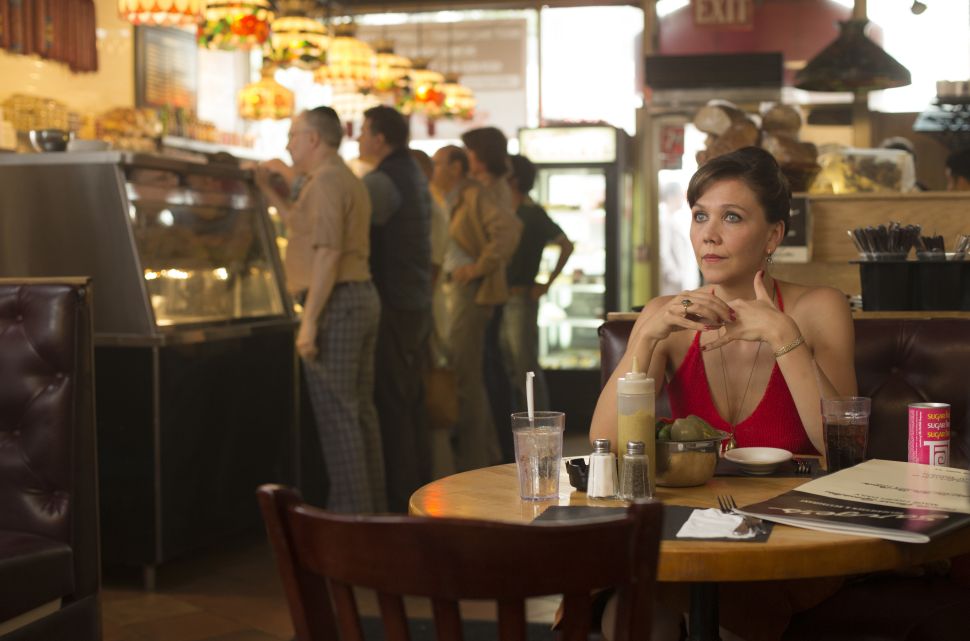 We're taking it upon ourselves to help The Deuce's ratings out. This show is too good for you people not to be watching. HBO has already ordered a second season, despite the first two episode's modest audience (averaging 830,000 live plus same day viewers, according to TV Series Finale). Do your part and tune into this great show!
How can you resist the charms of a story that chronicles the rise of the porn industry in 1970s New York City? How can you say no to a star-studded cast headlined by James Franco and Maggie Gyllenhaal? You can't and we're making sure of it.
Here's all the ways you can live stream tonight's new episode.
Th Deuce Season 1, Episode 3
Date: Sunday, September 24
Time: 9 p.m.
Episode Title: "The Principle Is All"
TV Channel: HBO
Here's How to Live-Stream The Deuce Online
Seeing as HBO is a premium cable network, you're going to need your TV provider log-in and password information. Once you scroll through you iPhone notes and find it, you can use it to live-stream The Deuce on HBO Go. But, if you're a cord-cutter who's also trying to cut costs, you can also sign up for a one-month free trial of HBO Now at HBO Now.
This is the peak TV era, so you have some options.
Here's How to Live-Stream The Deuce on Mobile
But, let's say you're on the move Sunday night and want to watch The Deuce on the go, you can do so. Assuming you have a cable log-in and password, the HBO Go app is all you need. Don't have the HBO Go app? No problem. You can download the app for free on Google Play and iTunes.
If you do not have HBO or cable, you can sign up for a one month free trial for HBO Now, which is available on Google Play and iTunes.
Happy viewing!