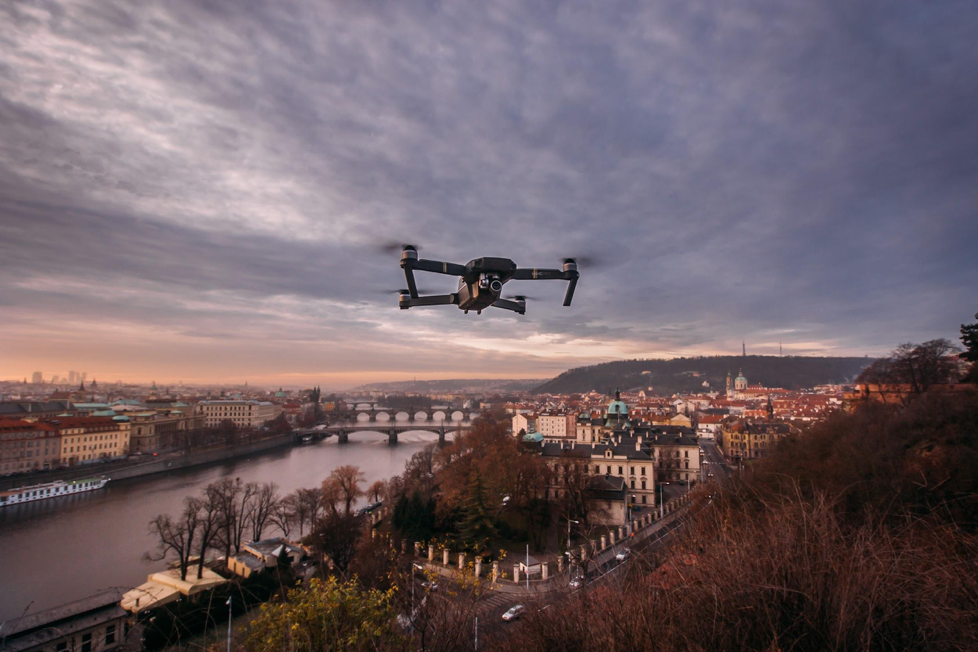 There are many ways you can record your adventures while traveling around the globe. You can take pictures with a camera, Polaroid or record everything on video. However, in these modern times, probably there is no better way to capture your adventures than a drone. They are getting smaller, lighter and more portable than ever before. Also, they are equipped with new high-quality cameras that can take 4K video or images with no problem. Therefore, you can capture your high moments from above and even record some documentary of yourself like a professional cinematographer, and instantly share it on social media or with your family. There are so many drones out there that sometimes it is difficult to choose a perfect flying friend for yourself. Thus, I am here to help you. I collected 9 drones that are best for travelers and will allow you to capture breath-taking photos of your journeys.
DJI is a well-known drone manufacturer that has a reputable name. Their DJI Mavic Pro drone is an excellent choice for a traveller because it is really compact and can easily fit in your backpack or suitcase. Also, it is more affordable than the bigger ones. In spite of the size, it brings you a lot of possibilities and power. It has 24 high-performance computing cores and new transmission system that lets you control it within a range of 4.3 mi. Moreover, you can easily use it in remote and unknown areas because of the safety sensors in front of the drone. The sensors ensure that it would safely land instead of crashing into something. Furthermore, the intelligence of this drone given by FlightAutonomy is incredible. It can avoid obstacles and hover precisely. The drone can travel about 40 mph in Sports mode and has 27 minutes of flight time.
Pros
Small and easy to carry anywhere.

Much quieter than most of the other drones.

4K camera stabilizer.
Cons
As it has so many features, it could be too complex for some people.

In some lightings' situations, you might get blue casts on your videos and pictures.
Price:  $999.00
Spark is a mini drone from DJI. It is a perfect drone for those who travel and want to capture every simple moment or take a selfie with friends. It has a quick launch technology that lets it take off from your hand by recognizing your face. Moreover, you can easily control the drone with a hand gesture without any controller or smart phone, it has never been easier to take a selfie. DJI Spark allows you to follow any subject with a fixed perspective with ActiveTrack technology. The drone can even circle around the target, and make amazing shots. Also, like all DJI drones, Spark can return to the home point by itself when it has an adequate GPS signal which ensures that you will never lose it. The FlightAutonomy sensors will make sure that it would not hit any obstacle. Furthermore, creative flight modes allow you to create breath-taking cinematic aerial videos with just a few taps on your smartphone screen.
Pros
Affordable drone for everyone.

Small, can fit into your palm.

GPS stabilization.
Cons
There is no 4K camera.

Battery last about 13 min of flight time.

Limited flight range compared to other drones.
Price:  $499.00
X-Star Premium Drone is perfect for a traveller that does not have any drone flying experience. The X-Star Premium has beginner mode that limits its speed, distance, and altitude. Also, by having dual GPS and GLONASS satellite navigation that is aided by the Starpoint Positioning System, it ensures that the drone will stay safe and stable in harsh conditions and low altitudes. This makes the drone perfectly designed for any pilot to use, from beginner to a professional. Moreover, the drone has an inbuilt home-coming feature when the battery gets under 25%, and it will automatically land on home-point when it reaches 10%. Thus, you can feel safe that it will not drop out of the sky. The X-Star Premium comes with a splash-proof and shock-absorbent case, and 64-GB MicroSD card that can record up to two hours of 4K video.
Pros:
Has a 4K camera

Customizable battery fail-safes.

Battery life: Up to 25 minutes
Cons:
A bit heavy 3.4 lbs.

64GB internal storage capacity limit

No collision avoidance system
Price:  $799.00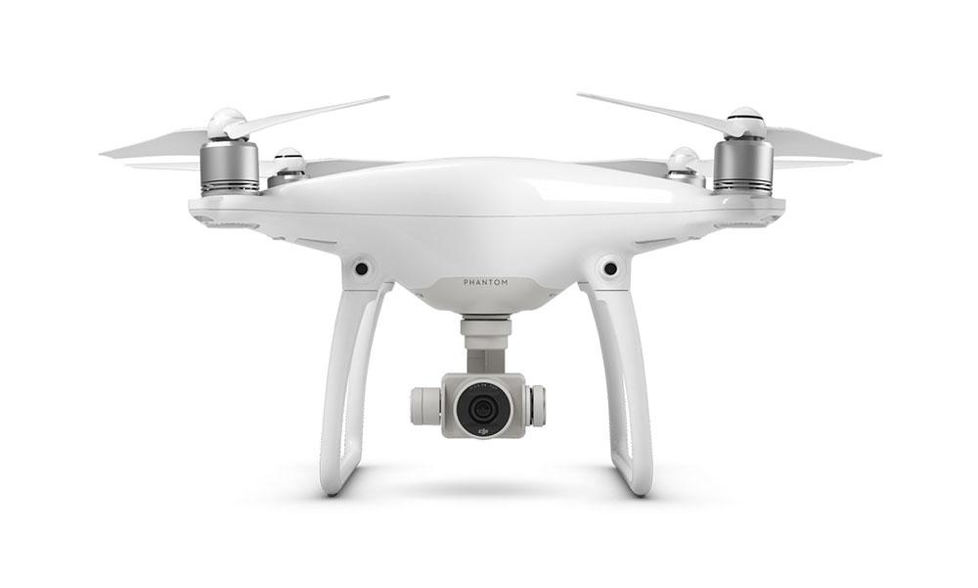 DJI Phantom 4 is another great drone from DJI company. It has multiple flight modes, and because of that, it will suit any needs. It is perfect for the amateur pilot, traveller, and even for a professional landscape photographer. It can be controlled from a distance of up to 3.1 mi, with a complete control and a live 720p HD video on your phone or tablet. It is equipped with a powerful 4K camera at 30fps and Full HD 1080p at 120fps for slow motion. You can take stunning pictures of your travel with this beast. Furthermore, it has integrated 3-axis gimbal that will help keep your camera stable and enable you to make smooth videos, while flying or hovering around the air. Moreover, the ActiveTrack feature will allow you to follow fixed targets and film them without controlling the drone. The collision avoidance system that is built-in will guard your drone so that it would not hit anything.
Pros
5-direction obstacle avoidance.

28-minutes flight time.

4K excellent camera.
Cons
Optional touchscreen controller costs around $300.

Extra batteries are expensive
Price: $1,199.00
Yuneec Breeze 4K is a small drone that is best for selfies. The drone comes with a compact and lightweight design that is specifically ideal for travellers because it can easily fit into your backpack and weighs under 1 pound. It is controllable with a smartphone app that is available both on iOS and Android. Moreover, the drone is easy to fly and use because of its automated flight modes. Therefore, even a beginner can use it. Also, the drones allow you to make complex shots easily due to its automatic flight modes. You will only need to take control of the camera instead of flying and filming at the same time. The drone has optical flow and infrared positioning sensors that allow it to hold a position in any place. Additionally, it comes with auto-landing and auto-return feature. Furthermore, it has a 4K camera, although your video will be shaky because it does not have any stabilizer.
Pros
Affordable.

Beginner-friendly.

Replacement parts are available to buy.
Cons
There is no digital image stabilization at 4K.

Flight time is about 12 minutes only.

Not suitable for aerial photography.
Price:  $449.99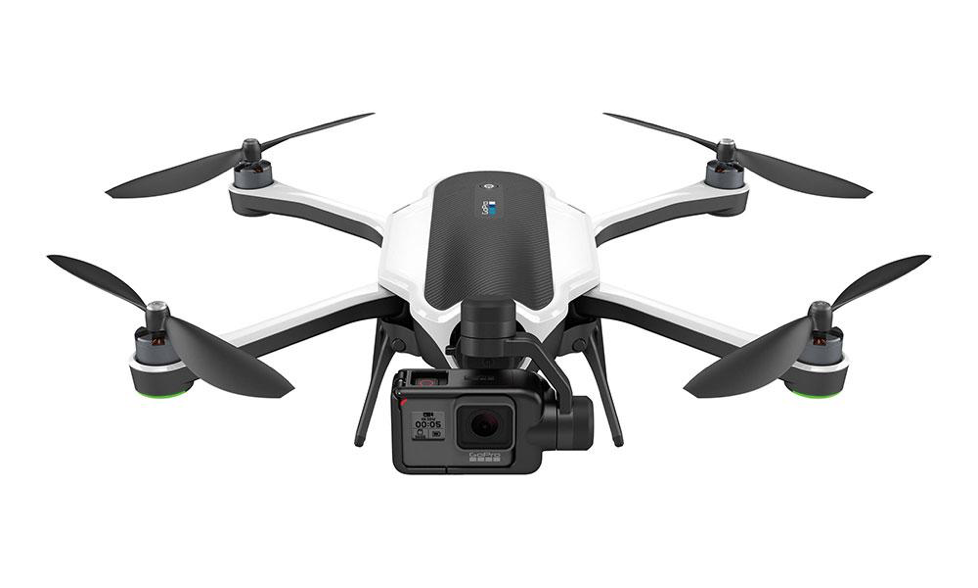 GoPro Karma is a drone from famous action camera maker GoPro. This drone is perfect for travellers because the drone camera can also be used as a simple GoPro action camera. Thus, you can get it cheaper if you have a GoPro camera that is compatible with it. The drone itself can fold which enables you to save some space, and it comes with a protective case/backpack for drone and its accessories. Furthermore, in the bundle, you get many items, and one of them is camera stabilizer which is attachable to the drone, helmet or can be handheld. Therefore, it has a multi-purpose function that allows you to make amazing pictures in various ways and free of worries. GoPro has made a cool app that lets your friends view your flight and even control your drone during your flight. Also, its flight controller is really simple. Thus, the new pilot can feel confident flying it.
Pros
Detachable GoPro action camera, good image quality guaranteed.

Control remote has integrated display.

User-friendly controls.
Cons
20-minutes flight time.

Short flying range.

GoPro is not good for aerial pictures.
Price: $1,099.99
Hover Camera Passport is maybe the most portable and the best selfie drone ever made to this day. The drone won many honors and awards for its unique and outstanding design solutions. It is small, light-weight, compact and can easily fit into any backpack or even a back pocket. It is one of the best choices for travellers who want a small portable drone to capture their unforgettable moments. The Hover Camera Passport has an auto follow feature as well as full autonomous flight compatibility that can make 360 panoramic videos of you and your environment. Furthermore, it can be controlled with hand gestures and by Android or iOS smartphone. Moreover, it gets frequent Firmware updates which makes it even smarter and independent along your journey.
Pros
Face and body tracking system.

Portable and lightweight design

Really stable in the air
Cons
No image stabilizer for 4K videos.

Short battery life, about 10 minutes.

Short range.
Price:  $499.99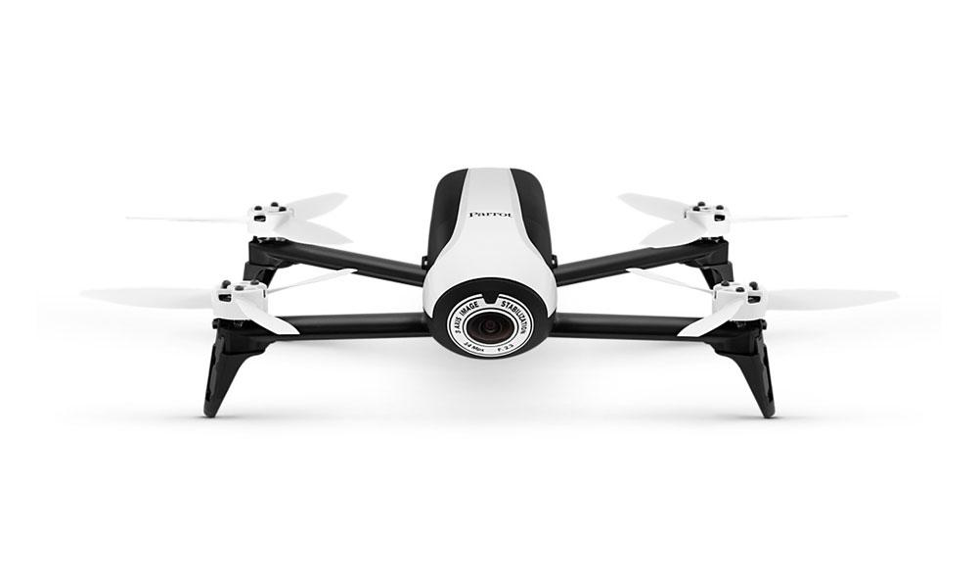 Parrot Bebop Drone 2 is another small and lightweight drone that is excellent for travelling. The drone has high-level flight stability that lets it hover nicely as well as fly at high speeds in harsh conditions. Furthermore, it has inbuilt wide-angle 14 megapixels camera with a stabilization system, and it is capable of taking smooth full HD 1080p videos and pictures. The drone is controlled by a smartphone app that works on both iOS and Android. Also, it has features like GPS and visual tracking that will help you to capture your travelling moments from the sky while you are running or hiking and do not have the time to control it. However, the drone has some difficulties flying in areas with many Wi-Fi signals around.
Pros
Lightweight and compact.

Stable 1080p video.

Over 20 minutes flight time.
Cons
Limited suburban operating range.

Smartphones are required for camera view.

Images taken in full-resolutions are with fish-eye effect.
Price: $349.99
PowerEgg is a drone from PowerVision that looks like an egg as you could tell from the name. In spite of its unusual design, it is one kind of a beast. Also, it is really comfortable to carry as every part of the drone folds to one egg shaped thing and it fits into a regular backpack. Therefore, it's an excellent drone for travelers. It has 4K HD camera with 3-axis gimbal stabilization and can stream video from the distance that is up to 3.1 mi without losing much quality. Additionally, It can take 360 degrees panoramic video of your environment. Furthermore, it comes with Smart Maximum Distance Mode that allows you to set maximum travel distance from the controller for each flight. At any time of your flight, you can pause the drone, and it will steadily hover in its current position. Also, it is user-friendly due to its intuitive PowerEgg Maestro gesture recognition remote control. Thus, every beginner can manage the drone.
Pros
The flight time is about 23 minutes.

Equipped with a 4K camera with 3-axis gimbal stabilizer.

Optical positioning.
Cons
The design may be not applicable for everyone.

Weighs 4.6 lbs.

Might be too expensive for some.
Price: $1,288.00
Here are 9 drones that will lend you a hand on taking stunning pictures and videos on your adventures. As you can see, every drone has some advantages and disadvantages. Therefore, it is sometimes hard to compare them and choose the most suitable. Now, it is only up to you to decide which one to buy and use on your trips.
Justas Markus is the Founder and CEO of Just&Tom and JustasMarkus.com. He is a passionate traveler and blogger at Entrepreneur.com, Observer.com, Business.com, Influencive.com and others.