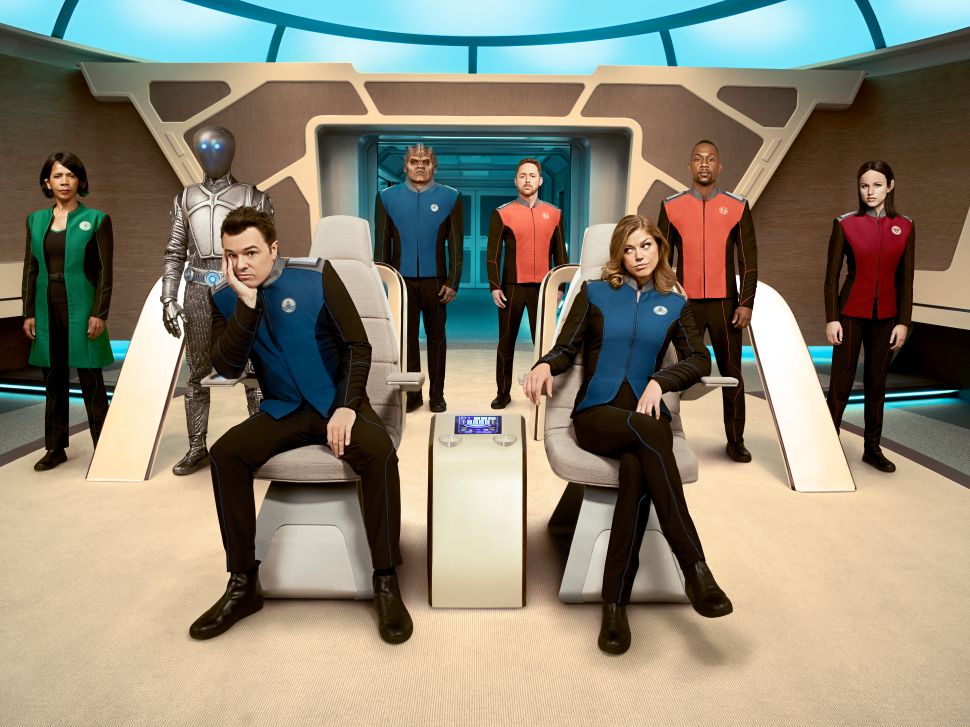 We may not have been the biggest fans of Fox's new Seth MacFarlane show The Orville, but audience turnout has been impressive through two episodes. To date, The Orville is averaging 7.6 million viewers, according to TV Series Finale, making it one of Fox's top-rated scripted shows (Gotham Season 3 averaged just north of 3 million). We'll admit that tonight's new episode was our favorite of the bunch thanks to its socially conscious focus, but we're not sure how long The Orville can maintain these quality ratings.
If you're interested in checking out tonight's new episode, here are all the ways you can live-stream it.
The Orville Season 1, Episode 3 Viewing Details
Date: Thursday, September 21, 2017
Time: 9 p.m.
Episode Title: "About a Girl"
TV Channel: Fox
How to Live-Stream The Orville Season 1, Episode 3 Online
If you want to catch The Orville via a live stream, your best bet is Fox Live. The stream offers a one-hour "Preview Pass" to first-time users. You will need your log-in and password information for your cable or satellite provider after the time expires.
If you're a cord-cutter without access to a cable subscription (or a broke millennial), you can live stream The Orville online through DirecTV Now. DirecTV offers a free seven-day trial, so you'll receive a full seven days free before your paid membership begins. If you cancel your subscription within the week, you will not be charged. DirecTV Now is available on Desktop, Apple TV, Amazon Fire TV and Chromecast.
How to Live-Stream The Orville Season 1, Episode 3 on Mobile
If you don't have access to a TV or computer, Fox is still there for you with its Fox Now App. Just sign in with your cable provider information after downloading the app for free in the App Store, the Google Play store or the Microsoft Store.
DirecTV also has a DirecTV Now app on App Store and Google Play store where you can watch The Orville for free if you sign up for the seven-day trial and cancel it before the trial period ends.
Happy viewing!