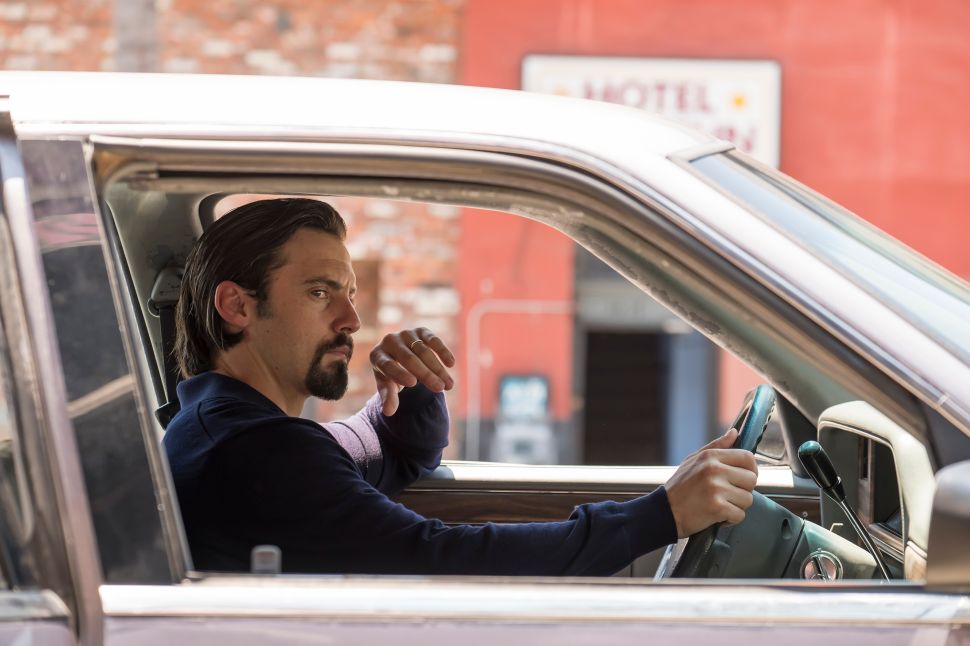 This Is Us represents something of a last hope for broadcast TV. Not only is it good—it was the first series from the Big Four networks to be nominated for the Best Drama Emmy in six years—but it's also a ratings hit. The rookie show put up big numbers for NBC, averaging just under 10 million live plus same day viewers (which doesn't account for delayed viewings via DVR, On Demand and streaming), according to TV Series Finale. For comparison, Empire, Fox's biggest hit, averaged 7.6 million live viewers last season, while ABC's Modern Family took in 6.8 million.
This Is Us is the rare broadcast show that has captured our immediate attention with true blue quality in a market-leading manner. Unfortunately, the sophomore slump is a very real cliche in television. Far too often do we see new shows struggle to leg it out beyond an initial hot streak. A lot is riding on tonight's Season 2 premiere and beyond and not just for This Is Us itself. Can showrunner Dan Fogelman deliver? We're cautiously optimistic.
If you want to help the cause, here are all the ways you can live-stream the This Is Us season two premiere.
This Is Us Season 2 Premiere Date, Episodes and Time
Date: Tuesday, September 26
Time: 9 p.m. EST
Episode Title: "A Father's Advice"
TV Channel: NBC
How to Live-Stream This Is Us Season 2 Premiere Online
The easiest and most straightforward way to watch This Is Us tonight is on NBC.com/live. If you pay for cable (or know someone who does), all you need is your log-in and password information, and you're off to the races.
However, if you're cutting costs around the house and don't have a cable subscription, you'll need to look elsewhere. Might we suggest DirecTV's free seven-day trial? You'll get a full seven days cost free before your paid membership begins. And, come on, we know you want to find out how Jack died.
How to Live-Stream This Is Us Season 2 Premiere on Mobile
NBC not only has a TV channel and online live-stream but also a handy dandy app in case you can't watch on your TV or computer. You can download the app for free in the App Store, the Google Play store or the Windows Store. But remember, you'll need a cable log-in and password to access.
Or, you could always check out the DirecTV Now app, available on App Store and Google Play. The same deal applies: free seven-day trial before paid membership begins.
Happy viewing!