Have you wanted your very own version of the Titanic diamond necklace ever since you saw a young, pre-modelizing Leo clutch Kate Winslet on the bow of a ship? If you don't want a CZ knockoff and have yet to purchase the true diamond, there's still hope.
Crown of Light, a New York-based, socially responsible company, created a custom Crown Glacier necklace with an 11.25 carat center blue diamond, accompanied by 4.32 carats of diamonds. It's reminiscent of the Titanic classic, but reimagined in a thoroughly modern way. Just hope you aren't wearing the new necklace on a sinking ship, as the total carat weight is quite hefty.
The real Titanic necklace did actually exist at one point, and it had quite the story—although Rose was not involved, and did not pose nude to show it off. There was a diamond and sapphire necklace aboard the ship, given by the 40-year-old, very married Henry Morley to his 20-year-old love interest who was certainly not his wife. The pair were secretly sailing together to start a new life in America. Of course, the necklace wasn't exactly like the movie version, but it was equally expensive. The IRL "Heart of the Ocean" made it to America, and now lives in Florida.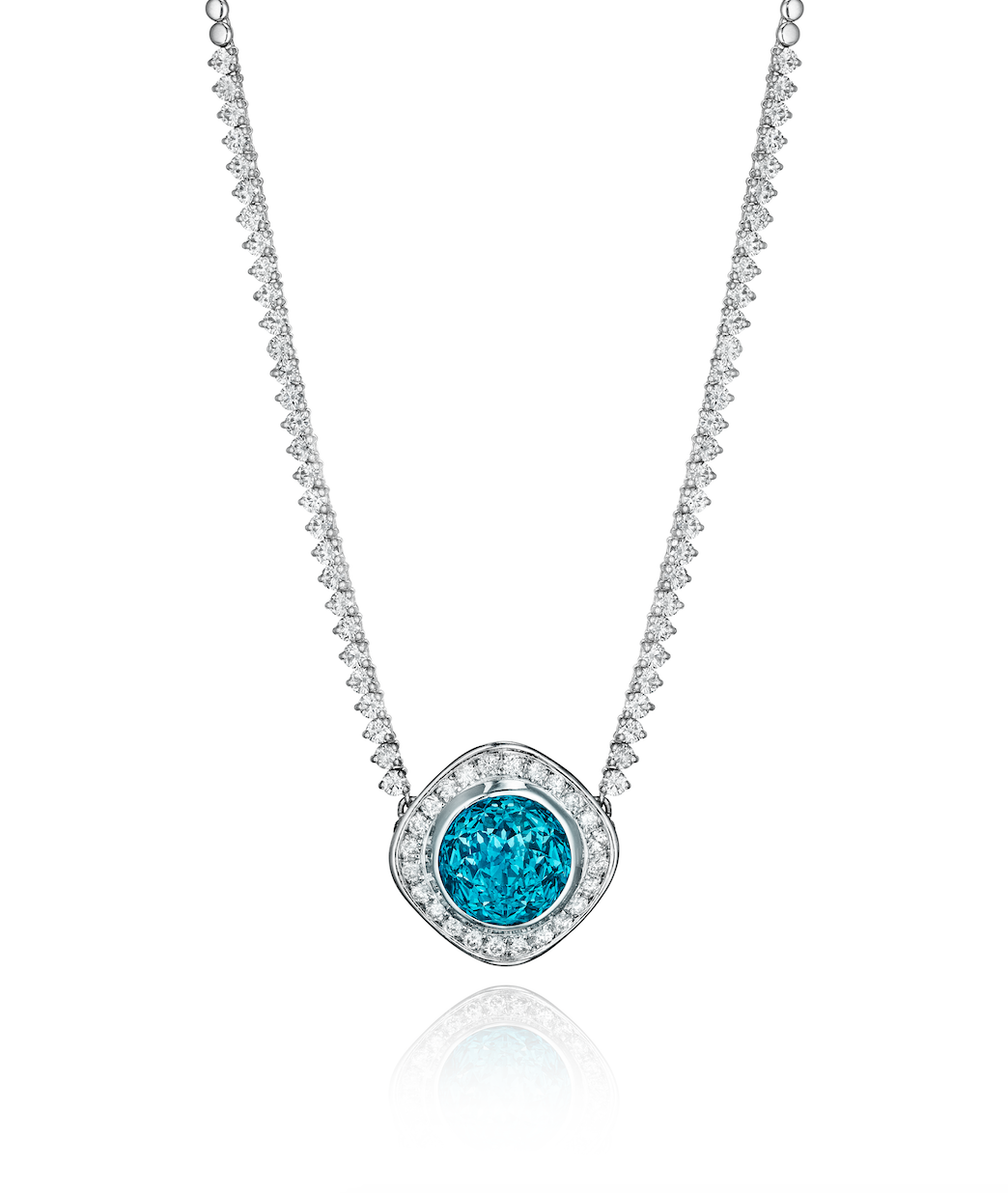 If you want to save yourself a trip to Florida, consider a couture bauble.
The Crown Glacier necklace in question is one-of-a-kind and retails for $318,000, which is a bargain for a true Titanic fan, hoping to prove their loyalty. Crown of Light is partnered with Baby Haven, an orphanage in Namibia, making your purchase a truly philanthropic one. Their diamonds are known for having a crown, instead of the typical flat surface, leaving room for more reflection from different angles. You'll have your very own "Heart of the Ocean" in your hands.