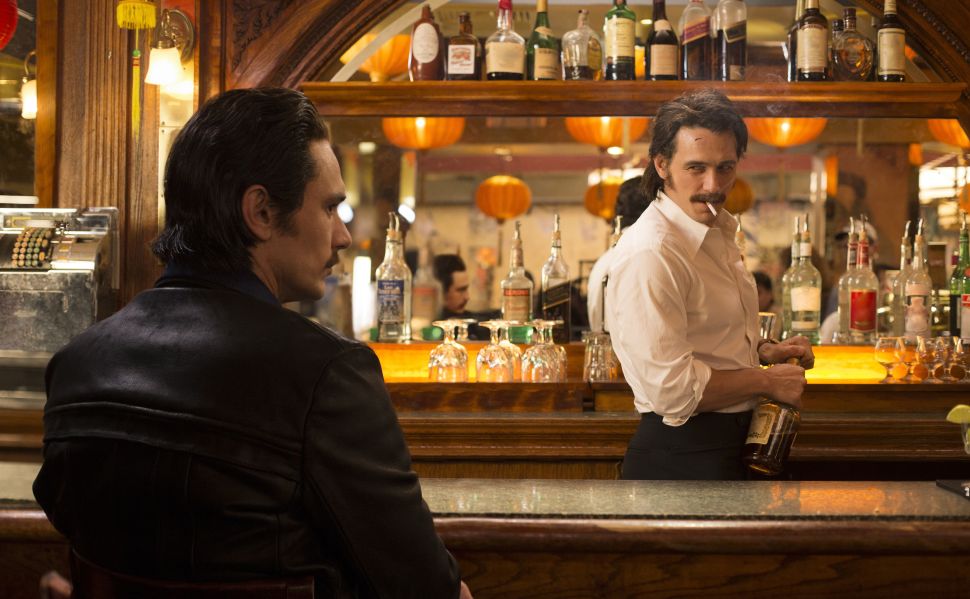 As the dourly pragmatic northern heroes on Game of Thrones are fond of saying, "Winter is Coming." That means cold weather, a uniform of sweat pants and diet of ice cream, plus night after night of staying in and watching TV with your dog, rather than freezing your butt off outside. But what exactly should you watch with all this incoming downtime? In this era of Peak TV there's something for everyone and every situation. Whether you're hitting the couch with your significant other, running on the treadmill or locking yourself in your room for the entire weekend, we got you covered.
Here are all of the new and new-ish shows you should be looking out for this fall.
For when you're drunk and contemplating the meaning of life: BoJack Horseman
Netflix, September 8

https://www.youtube.com/watch?v=Bf12qwPWDVI
Netflix (NFLX)'s animated series brilliantly runs the gamut of all emotions and tones from outright hilarity to melancholy darkness. For such a silly concept—anthropomorphic animals in their daily lives—BoJack Horseman is surprisingly genuine and heartfelt. With our titular character facing the possibility of fatherhood this season, that vibe should only continue. So when you stumble home after a night out at the bar with friends and your inebriated brain starts to ponder the mysteries of the universe, turn this show on. Believe it or not, it might help introduce a bit of perspective back into your life—and it will also make you laugh your ass off.
For when you need another good book: The Deuce
HBO, September 10

The Deuce creator and showrunner David Simon is the same guy behind The Wire, giving this new series an immediate level of credibility. He happens to be fond of comparing his small screen work to books, opting for the description of novelist television. Unsurprisingly, the first episode makes good on all of the talent both in front of (James Franco and Maggie Gyllenhaal are fantastic, as is relative unknown Gary Carr) and behind the camera. The Deuce's pilot feels like an expertly written opening chapter that introduces all of the main characters in unique ways while setting up their overall arcs. Throw in a big, sexy hook—the rise of the porn industry in 1970s New York—and you've got yourself the most anticipated new show of the fall.
For when you just need a solid laugh after a long day of work: The Good Place
NBC, September 20

We love The Good Place. It's a wickedly clever comedy with a delightfully fun concept: season one begins with Eleanor Shellstrop (played by Kristin Bell) in the afterlife, following her death. A horrible person during her days on earth, Eleanor is trying to fake it until she makes it in Heaven. But The Good Place's real star is Ted Danson who is so damn entertaining, you wish he'd never saunter off screen. Unlike other series, that lazily relies on plot twists to wrap things up, The Good Place ends its first season with a surprise that opens the door for even better and more creative stories in season two. Hop on for a wild ride, folks.
For when you're planning the (im)perfect murder: Law & Order True Crime
NBC, September 26

https://www.youtube.com/watch?time_continue=4&v=iXeY5rfMaqs
True crime is the most popular genre on TV at the moment and naturally, everyone is getting in on the craze. So it should come as no surprise that uber-producer Dick Wolf is spinning off the tried and true Law & Order franchise with a take on the Menendez Brothers murders from the '90s. But with FX's American Crime Story: The People v O.J. Simpson already in the books, will the viewing public be hungry for another high profile courtroom adaptation? This one feels like either a home run or a big miss.
For when you just want the feels: This Is Us
NBC, September 26

Who said network television is dead? Season one of This Is Us was a ratings monster—which came in handy come bonus time—that also happened to be pretty damn good (unlike, say, Fox's Empire). Sure, the show's time-hopping narrative dragged a bit at times when Sterling K. Brown's Randall wasn't front and center, but that's alright. The show's major emotional beats are so pitch-perfect that you'll find yourself laughing, in between sobs. It's funny, enjoyable, sad, sweet and well put together across the board. It actually feels like a sincere dramedy you'd see on cable, which is the best compliment we can give to the Big Four networks.
For when you can't handle the overwhelming absurdity of life: Curb Your Enthusiasm
HBO, October 1

This entry needs no explanation. Curb Your Enthusiasm is a Pantheon Comedy. 'Nuff said.
For when you honestly can't even: Scandal
ABC, October 5

It's the last season of Shonda Rhimes's pulpy drama, so you know a whole bunch of shocking and entertaining OMGs are about to go down. Though Westworld and Game of Thrones may be more mystery-laden and explosive, Scandal has been one of the most tweet-worthy series, since its premiere in 2012. Thursday nights won't be the same without it, so we plan on savoring every last juicy over-the-top moment. Oh, and you can't deny that Kerry Washington is the #GOAT.
For when the Halloween season movies just aren't cutting it for you: Mindhunter
Netflix, October 13

https://www.youtube.com/watch?v=7gZCfRD_zWE
David Fincher has a particularly affinity for serial killer content as Se7en and Zodiac prove, so what better return to television than a new series that follows an agent in the FBI's elite serial crime unit who develops profiling techniques as he pursues notorious serial killers and rapists? Remember, Fincher helped develop House of Cards, so Netflix's Mindhunter could see him go two-for-two. Anything with his name attached to it deserves a strong look.
For when you want to lock yourself away for the weekend for a nice long binge: Stranger Things
Netflix, October 27

https://www.youtube.com/watch?v=vgS2L7WPIO4
The first season of Stranger Things was the toast of the town in Summer 2016. Rarely does a breakout show become such an unexpected phenomenon, quite like this 1980s Stephen King-Steven Spielberg horror sci-fi mashup. Season one was so big that Hollywood studios are now running scared of season two's release date. That's the kind of power that even the Demogorgon would covet. The question is: can Stranger Things avoid the dreaded sophomore slump after such a well-received rookie run? The show felt like the perfect self-contained miniseries, so continuing the same story is a big risk on Netflix's part.

For when you're feeling fancy AF: The Crown
Netflix, December 8

Was there any show last year that looked better than Netflix's royal family drama? This side of Millie Bobby Brown, did any newcomer have a more impressive debut than Claire Foy? And can we please take a moment to appreciate how the American Jon Lithgow managed to pull off a perfect Winston Churchill portrayal? The Crown is big and beautiful and really began to hit its stride, at least from a character perspective, in the latter episodes of season one. Unlike Stranger Things, The Crown didn't explode onto the scene, which leaves it enough breathing room to continue steadily improving through season two.
Honorable Mentions: Star Trek: Discovery, September 24, Ghosted, October 1, SWAT, November 2, You're the Worst, September 6, Broad City, September 13, Better Things, September 14, Transparent, September 22, Brooklyn Nine-Nine, September 26, Mr. Robot, October 11 and Crazy Ex-Girlfriend, October 13.
More Fall Arts:
Top 10 Fall Art Exhibitions
Not-to-Miss Fall Art Events
Emerging Art World Power Players
Best New Art Spaces to Visit This Fall
Top 10 Fall Movie Releases
The Art World's Most Involved Socialites