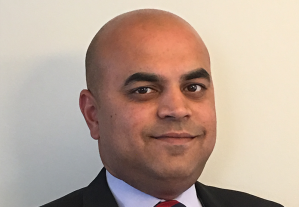 Al Barlas, an ex-chief of staff to former state Sen. Kevin O'Toole, is joining one of New Jersey's top lobbying firms, Princeton Public Affairs Group.
Barlas was most recently an aide to Senator-elect Kristin Corrado, who was appointed to fill O'Toole's seat after he resigned in July and took over as chairman of the Port Authority of New York and New Jersey. O'Toole was one of Christie's closest Republican allies, and Barlas was the point man for O'Toole with the Governor's Office on important legislation.
Top staffers in the governor's office and Legislature often go into lobbying, a line of work that offers them a bigger pay day for dealing with many of the same officials from their government careers. Barlas has had an extensive career in government and politics, serving as legislative director for Assemblyman Declan O'Scanlon (R-Monmouth) and chairman of the Essex County Republican Committee.
"Al Barlas knows how to get things done in government," PPAG's Dale Florio said in a statement. "He brings tremendous depth and breadth to our clients, and real energy to our bi-partisan team. He is well respected by all factions of the political spectrum which is extremely rare. We'll mark our 30th anniversary as the year Al joined us."
Barlas is also a former chairman of the Essex County Young Republicans and New Jersey State Young Republicans, and was campaign manager for multiple legislative and county races in North Jersey, according to a news release from PPAG.