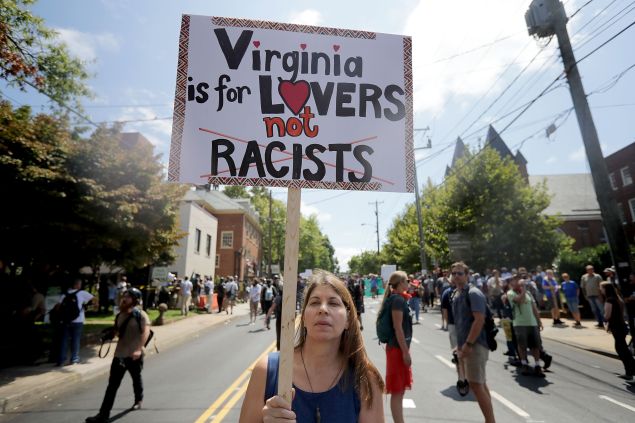 Queens Assemblywoman Nily Rozic wants a state park that bears President Trump's name to be renamed after a woman killed at a white nationalist rally in Charlottesville, Va., last month.
The legislation would direct the commissioner of the New York State Office of Parks, Recreation and Historic Preservation to rename the Donald J. Trump State Park — a largely undeveloped expanse of 436 acres located in Westchester and Putnam counties — to Heather D. Heyer State Park.
Rozic noted that state parks under their own policies should foster and strengthen the sense of purpose, well-being and identity of the citizens of this state. The renaming, she said, would recognize that Trump's name does not further the goals of inspiring and uniting New Yorkers.
"Heather Heyer's life was taken away by white supremacists who have been emboldened ever since President Trump took office," Rozic said. "In New York, we continue standing by one another and calling out those who seek to divide us. This activism is not new — it is embedded in our state's history and re-naming Donald J. Trump State Park would serve as a reminder of the transformative power it holds to carry us forward."
The park has had Trump's name since he donated the land in 2006. He has said he is against renaming the park.
Last month, white nationalist and alt-right groups held a "Unite the Right" rally to protest Charlottesville's decision to remove a statue of the confederate general Robert E. Lee.
James Alex Fields Jr., a 20-year-old Ohio resident, drove his car into a crowd of counter-protesters and killed Heyer, a 32-year-old Charlottesville resident and paralegal Heather, and injured 19 other individuals. Fields's high school teacher told CNN that he "was very big into Nazism" and "really bought into this white supremacist thing."
In response to fears over U.S. Immigration and Customs Enforcement increasing its enforcement activities, Rozic passed a bill in the Assembly that would allow parents to appoint a standby guardian in the event of administrative separation before the end of the 2017 legislative session.
Most recently, Rozic — an Argentinian Jew born in Israel and raised in the United States — joined the National Association of Jewish Legislators in pressing Trump to fill the current vacancy in the U.S. Department of State for a Special Envoy to Monitor and Combat anti-Semitism.