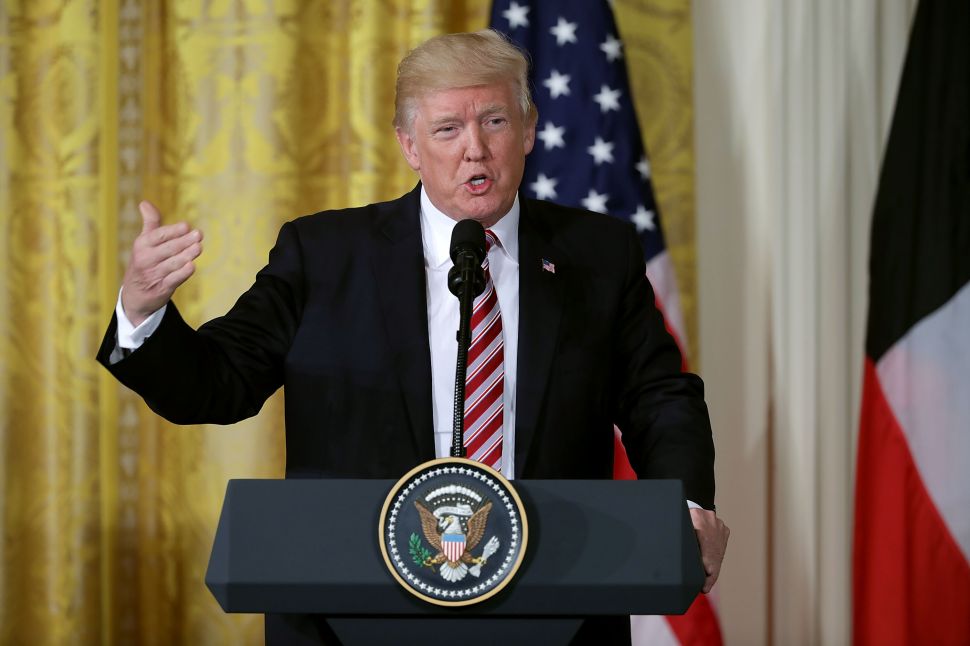 Looks like the postmortems on the 2016 presidential election aren't going away anytime soon.
Random House announced today that New York Times White House reporters Maggie Haberman and Glenn Thrush are writing a book about the first years of the Trump administration for the publisher. The untitled tome will be "a comprehensive, deeply reported look at a history-making president," a press release said.
Haberman and Thrush have been among the most visible members of the presidential press corps, and have been embroiled in several controversies of their own. Haberman, whose father Clyde worked at the Times for 37 years, has been called "the reporter Trump can't quit."
However, she has also been accused of defending the Commander in Chief too zealously. For example, after Sen. Bernie Sanders criticized Trump's pardon of former Arizona sheriff Joe Arpaio, Haberman tweeted that Sanders' wife Jane had appeared with Arpaio and toured his tent jail.
In reality, however, Jane Sanders visited the tent cities during the presidential primary to highlight their cruelty, and then confronted Arpaio about racial profiling and inhumane conditions.
Thrush, who worked at Newsday and Politico before joining the Times, has also been criticized for perceived Trump favoritism. Most recently, an article about how the president's response to Hurricane Harvey gave him the chance to "unify" America was roundly disparaged online—a Times tweet of the story features over 4,000 negative comments.
Saturday Night Live also raised Thrush's national profile. Bobby Moynihan portrayed the reporter in several sketches, interacting with then-White House Press Secretary Sean Spicer (Emmy winner Melissa McCarthy). McCarthy-as-Spicer yelled "Everybody hates Glenn" whenever the beleaguered reporter asked a question.
Haberman and Thrush's book is the latest volume which tries to make sense of the Trump phenomenon. Two such chronicles are actually in bookstores today: Katy Tur recounts her time covering Trump's campaign in her new book Unbelievable, while in What Happened Hillary Clinton takes stock of her election loss and lays out a way forward.