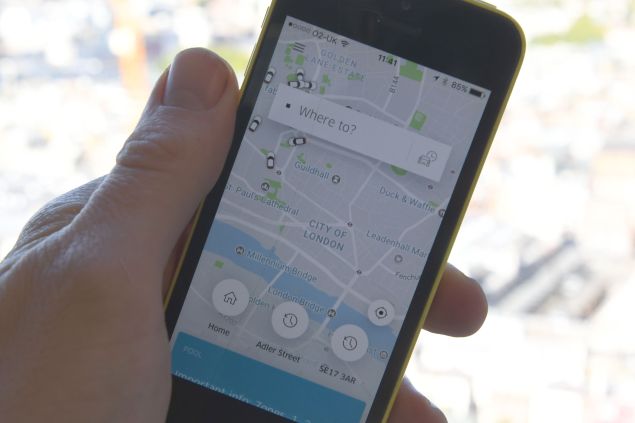 London won't be calling for Uber anymore.
The city's transportation authority has declined to renew the ride-sharing giant's license to operate in its largest European market. Transport for London said in its decision that Uber's actions "demonstrate a lack of corporate responsibility," and so it is not "fit and proper" to hold a license in the city.
Uber's London license will expire on September 30. But the company has 21 days to appeal the decision (which it immediately pledged to do) and will be allowed to continue operating in the city "until any appeal processes have been exhausted," Transport for London said.
"All companies in London must play by the rules and adhere to the high standards we expect—particularly when it comes to the safety of customers," London Mayor Sadiq Khan said in a statement. "Providing an innovative service must not be at the expense of customer safety and security."
But Tom Elvidge, Uber's general manager, told The New York Times the city had "caved in to a small number of people who want to restrict consumer choice."
Many of the controversies which plagued Uber in London mirror its problems in the United States. The company failed to report serious criminal offenses such as sexual assaults and didn't conduct thorough background checks on drivers.
On paper Uber's background check system is London is even more thorough than in the United States—in fact, it's the same process the city's cab drivers go through. Each driver is supposed to undergo an Enhanced Disclosure and Barring Service (DBS) check, which includes an examination of criminal records. However, Uber reportedly does not adhere to this policy.
Uber has also received international criticism for its use of a software called Greyball, which could "block regulatory bodies from gaining full access to the app." The company used this tool to evade law enforcement and essentially operate unregulated in major cities.
This conglomeration of scandals led Uber co-founder Travis Kalanick to resign as CEO—20 other employees were also fired. The company brought in former Expedia head Dara Khosrowshahi to right the ship.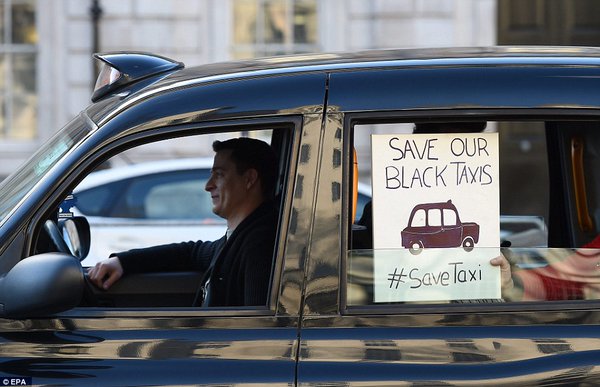 There are also some Uber issues specific to the London market. Last year, a British court ruled that Uber drivers were employees and not independent contractors. This meant the company would have to comply with higher labor standards such as living wage, pensions and holiday pay.
Uber has struggled to meet these standards, and its employees have also often clashed with London's cab drivers. These cabbies not only believe Uber is under-regulated, they also fear for their jobs since Uber fares are 30 percent less than cab fares.
These low rates have made Uber incredibly popular in London—the city boasts 40,000 drivers and 3.5 million customers who use the service at least once every three months. Uber has driven Londoners over 100 million miles on 20 million trips during its five years in the city.
There's also less competition for Uber in London than in major U.S. cities—rival ride-hailing apps like Lyft, Via and Juno don't operate in the city yet
As such, Uber's British customer base is quite loyal—and they're not pleased with today's decision. A Change.org petition started this morning in support of London Uber drivers already has over 160,000 signatures.
"This decision is affecting the real lives of a huge number of honest and hard-working drivers in London," the petition reads.
Khosrowshahi has not yet commented on Uber's London lockout.