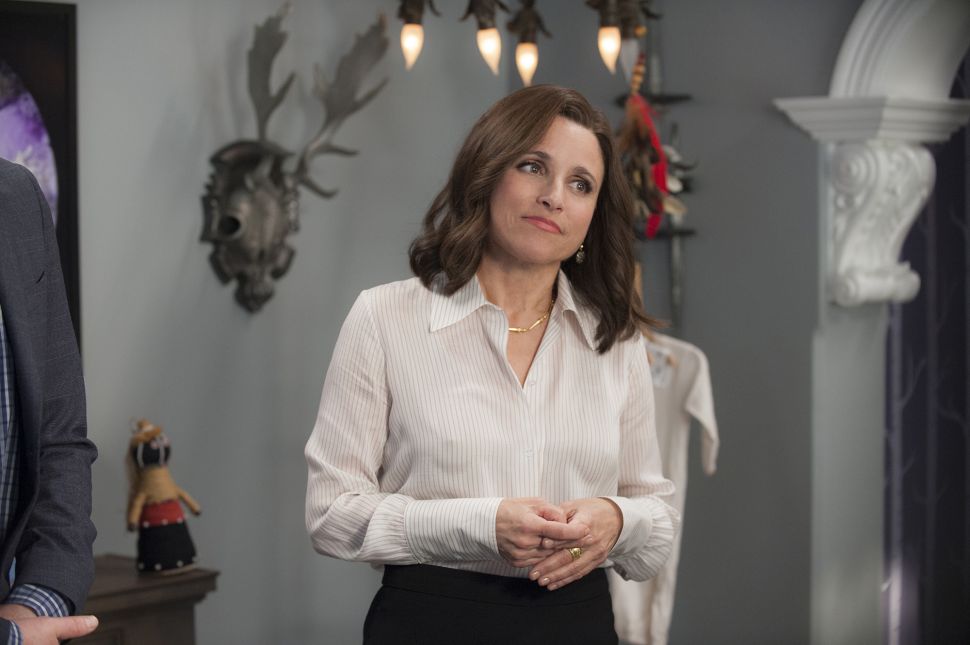 HBO's Veep has been nominated six years in a row for the Primetime Emmy for Outstanding Comedy Series, winning the coveted award twice. Alas, all good things must come to an end.
Variety is reporting that the upcoming seventh season of Veep will unfortunately be the show's last.
"The decision to bring Veep to a close at the end of next season is bittersweet," Casey Bloys, president, HBO programming, told the outlet. "We love the show and everyone involved but respect the producers' choice to bring Selina Meyer's journey to its conclusion after an extraordinary run of critical and award-winning acclaim. Julia Louis-Dreyfus' comedic brilliance infused Selina with a dynamic presence and a vibrant wit which will ensure her a place in the history of television's most iconic comedic characters. We look forward to producing the seventh and final season."
Star Julia Louis-Dreyfus is the favorite at this years Emmys to take home her sixth consecutive statue for her role as Selina Meyer. Throughout the sow's run, Meyer has gone from a U.S. senator to the Vice President to the President and to a former President. That's quite a journey and hilarity has indeed followed each step.
HBO is still going strong in the comedy department with Silicon Valley and Insecure, but losing Veep means losing a critically acclaimed 12-time Emmy winner. No, Veep (584,000 weekly live viewers in season six, per TV Series Finale) may not be the ratings hit that Dwayne Johnson's Ballers (2.2 million) is, but its reputation is far superior. We're sad to see it go.