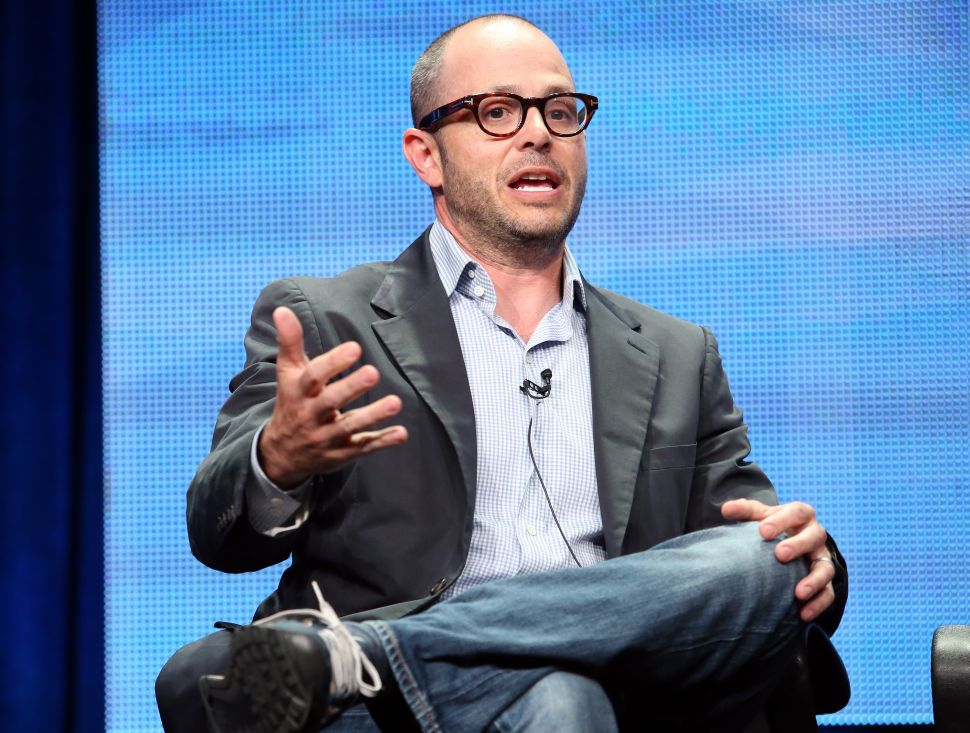 We're simple people. We see showrunner Damon Lindelof (The Leftovers, Lost) attached to a project, and we get excited. We see HBO, the premiere cable network with the best track record in the game, attempt to tackle one of the most beloved graphic novels of all time, and we get more excited. So you can imagine our ecstasy when THR reported that HBO has officially given Lindelof a pilot order and commissioned additional scripts for his adaptation of Alan Moore's Watchmen.
We've known for three months now that Lindelof was working on a Watchmen series, but no one had any idea how far it would progress given the dense source material and tepid reaction to Zack Snyder's 2009 big-screen adaptation. But the fact that HBO has handed out a pilot order is a good sign. Coming off the criminally underrated and underwatched The Leftovers, perhaps we should have had more faith in Lindelof's abilities to adapt nontraditional material.
Ever the uber-nerd, Lindelof has praised Watchmen on numerous occasions and admitted that it still influences his work to this day.
"From the flashbacks to the nonlinear storytelling to the deeply flawed heroes, these are all elements that I try to put into everything I write," he told Comic Book Resources in 2009. He was a big fan of Snyder's divisive take on the material (admittedly, we kind of liked it as well). "It's the most married-to-the-original-text version of Watchmen that could've been made," he previously told the Observer. "I want to keep it sort of insular," Lindelof added of the tough-to-crack narrative. "It's O.K. with me if people don't understand it because they don't deserve to understand it."
Back in 2015, Snyder was rumored to be in talks with HBO for a small-screen version of the iconic novel, though he is no longer involved with the project.
A Watchmen series could pair well with Westworld as the large-scale and ambitious heir apparents to Game of Thrones, which will conclude its run after Season 8. It will also give HBO a foothold in the popular comic book genre to compete with FOX (FOXA)'s Gotham, ABC's Agents of SHIELD, The CW's Arrowverse, AMC (AMC)'s The Walking Dead and Preacher, and FX's Legion. In addition, Netflix, Hulu and Freeform all boast current or upcoming comic book properties. As you can see, every platform wants its own superhero material, but not every platform has Lindelof at its disposal.
We have high expectations for this small screen Watchmen series.