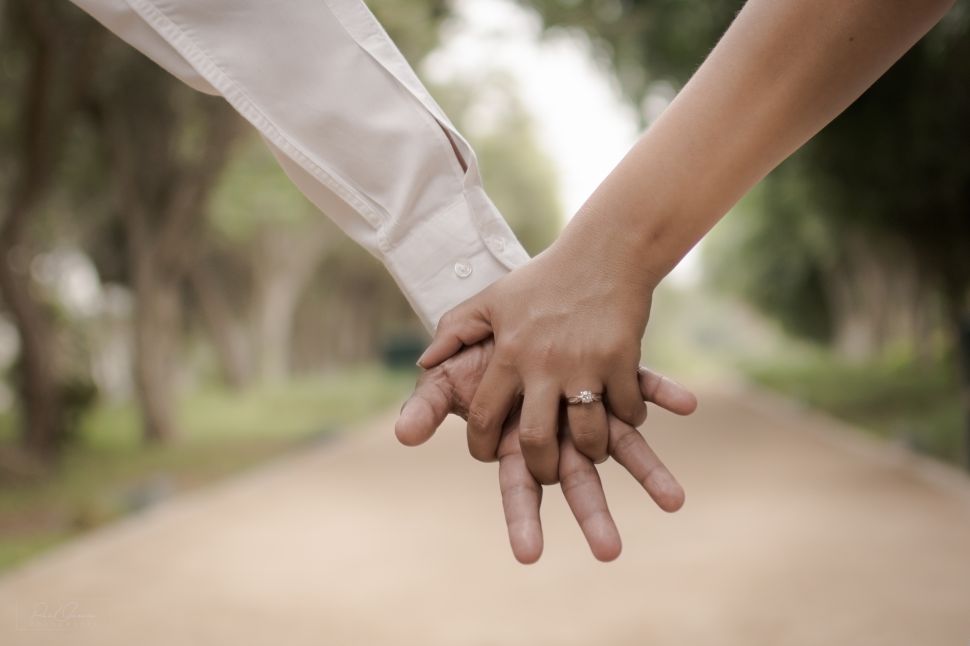 "I've just recently found out that my husband of 30 years has been unfaithful with several different women over the last few years. I've been financially dependent on him since I was 24 and he's always been a loving and good husband," a new client tells me.
"Did this come as a shock to you? Did you know the relationship was in danger?" I ask her.
"Well, it's for sure broken my heart, and yet surprisingly freed me at the same time," she replied. "I realized that for many years I've been unhappy and missing something from our relationship. He's a good man, but in the past I've felt the need to run away—almost as if I wanted a new life."
It's not wrong to want something new; it's wrong to not listen to that inner guidance.
Your intuition always knows what's right for you—but in this day and age, we just aren't accustomed to listening to that instinctual voice. Your emotions tell you everything you need to know about what's right and what's wrong for you. So, in essence, how you feel is everything. When you feel happy or inspired, and you feel as if you are growing, expanding and being challenged, while at the same time loved, appreciated and supported, you are in the right relationship. For now, that is. It could always change.
If on the other hand, when you feel stuck or depressed, and you feel neglected or like you're not being seen—or if you simply feel you are not connecting anymore or experiencing joy when you spend time together—then it might be time to revisit your partnership.
Your emotions are always guiding you along your life's path, but that path might be different from the one you're currently on.
"Just because you pick a path at 27 years old, doesn't mean that you are meant to be on that path forever, " I tell her. "That path is only as useful to you as its ability to support your growth."
You're human, it's possible to outgrow your path. It would be wonderful to be on a path that continues to support you as you grow and evolve, but not every path is set up that way. Some paths are destined to continue throughout your life while others are shorter-term—their sole purpose is to walk you over a bridge to someone or something waiting on the other side.
Not every relationship is meant to be in your life forever.
The best relationships are not necessarily the ones that last forever, they are the ones that teach you the most about yourself and then they gently (or maybe not so gently) coax you to move on with your life.
You can only hold onto something that you've outlived for so long before the universe will take it away from you.
You can voluntarily stay in a dead-end marriage and experience all the unhappy, unsatisfied emotions that go along with it, but don't expect the universe to comply with your deconstructive pattern. If it's not in your best interest to continue coupling with your partner then the universe will arrange convenient circumstances in which to help you separate.
"Uncovering your husband's numerous affairs was the universe's way of giving you the opportunity to pick a new direction for yourself," I tell her. "I have no doubt that your marriage was the perfect path for you at a certain stage of your life, but if you've been feeling the need for change for awhile, the universe has given you the perfect out," I say to her. "What will you do with it?"
"If I am honest with myself, I feel that it's time—I feel that the universe is freeing me to find something better, however I'm terrified to walk forward alone," she says.
Stay if it feels like growth; leave if it feels stuck or worse—if it feels like you're going backwards.
The only thing that's important for you is to allow yourself to continually grow and evolve as a human being. If you can do that within the context of your current relationship, have at it. If not, it might be time to explore other options.
Don't stay out of fear.
Fear is a bottomless pit—it will keep you stuck in situations that you've long outgrown in your life. Fear believes that the devil you know is better than the one you don't. But that devil won't take you very far in life—if you sell your soul to him, he will send you straight to your own self-imposed hell and you'll have no one to blame but yourself.
Don't fear being alone. Fear being trapped in a relationship that's not meeting your needs.
It's always better to be alone than to be in a relationship that has outlived its purpose. When you're alone, you can live your life on your terms. It might seem scary at first to realize what those terms are, but once you define them, you'll find a sense of purpose and fulfillment that only you can provide yourself. Relying on someone else to provide that fulfillment will always take away your sense of self and purpose. Everyday you spend in the wrong relationship is another day you lose your identity to it.
You are not selfish for ending a marriage. You are selfish for holding onto it for the wrong reasons.
A marriage might give you financial security and material comfort, but that is not a reason to stay in it. If you know you are in a marriage that is no longer serving you, it is most likely not serving your partner either. You are not obligated to stay in a relationship that has outlived its purpose; you're obligated to honor the relationship and honor the highest outcome for both partners—and sometimes the highest outcome for both is to separate to allow for new growth and experiences.
A relationship isn't good because it lasts a lifetime. A relationship is good if it gives you the wisdom of a lifetime.
A good marriage isn't one that stands the test of time; it's one that challenges you, puts up a mirror to your insecurities and fears and subsequently breaks your heart open so it can hold more love. A good marriage makes you a better person and more often than not it makes you a better person for another partner.
Based in New York City, Donnalynn is the Author of "Life Lessons, Everything You Ever Wished You Had Learned in Kindergarten." She is also a Certified Intuitive Life Coach, Inspirational Blogger (etherealwellness.wordpress.com), writer and speaker. Her work has been featured in Glamour, the iHeart Radio Network and Princeton Television. Her website is ethereal-wellness.com. You can follower her on Twitter, Instagram, LinkedIn,  Facebook and Google+.