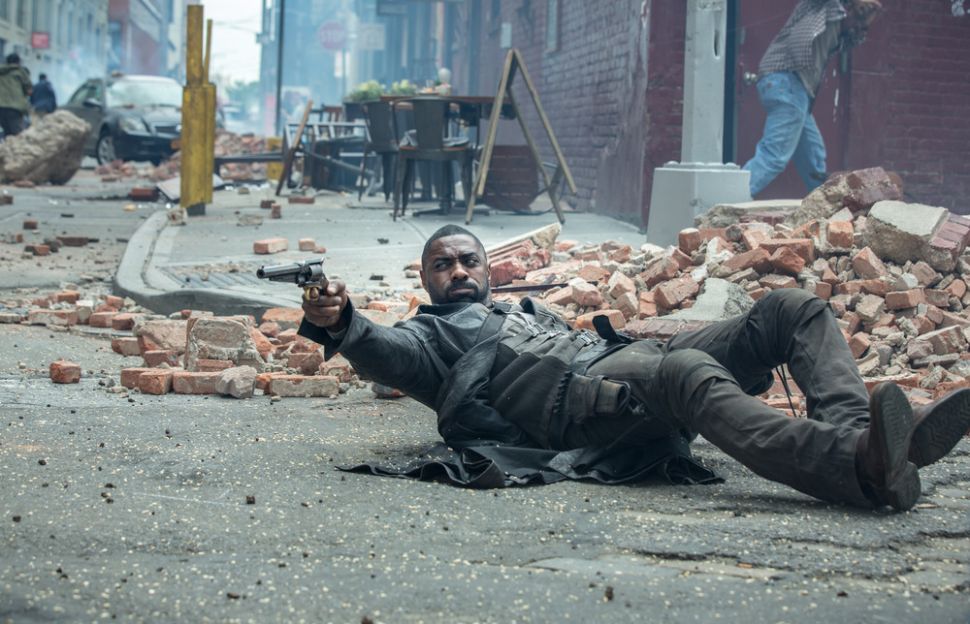 Sony was right to bet on The Dark Tower, even though it was a massive flop. The potential for an epic tale—this generation's Lord of the Rings—was all there. Sadly, what readers loved from Stephen King's sprawling book series was lost completely when translated to the big screen. Rather than a universe-spanning mashup of Arthurian legend, Western motifs and sci-fi fantasy trappings, we got a relatively straightforward and unambitious shoot 'em up. Yawn.
King, who signed off on the film before its release, noted that condensing his thick story into just a one-hour, 35-minute film may have been the problem. Here's what the author told Vulture:
"The major challenge was to do a film based on a series of books that's really long, about 3,000 pages. The other part of it was the decision to do a PG-13 feature adaptation of books that are extremely violent and deal with violent behavior in a fairly graphic way. That was something that had to be overcome, although I've gotta say, I thought [screenwriter] Akiva Goldsman did a terrific job in taking a central part of the book and turning it into what I thought was a pretty good movie. The TV series they're developing now … we'll see what happens with that. It would be like a complete reboot, so we'll just have to see."
Why Sony and company are moving forward with a TV series after the film barely broke even at the box office is beyond us. While we'd love to see a faithful adaptation—and television is the best medium for that—the studio is better off waiting a few years so that audiences can forget the bad taste The Dark Tower movie left in their mouths. There just isn't much demand, even from die-hard book fans, for more Dark Tower content at the moment.