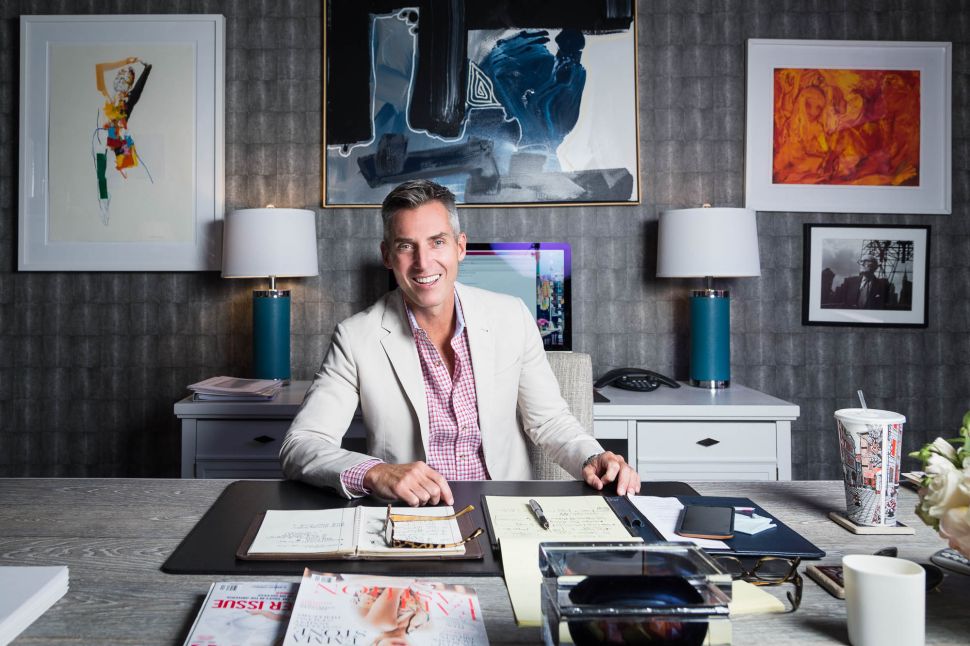 If any 34-year-old, 5'2″ female was to sign a contract with a top modeling agency, it would be pretty big news. But when Wilhelmina Models announced that they would be representing Nicki Minaj this past March, it racked up plenty of coverage, including countless headlines that called the contract "huge" and the agency "major." The record-breaking rapper even emailed Vogue to let them know exactly how she felt about the deal.
"I love the synergy between my music and how it inspires my fashion. My message is always celebrating your own style. I'm thrilled and honored to have signed with Wilhelmina—they get me," she wrote. And it seems the agency's CEO, Bill Wackermann, feels the exact same way.
"Nicki is my queen, and I live for her!" He exclaimed, when asked about Minaj's contract. But then he got down to business and referenced her status as an influential member of Hollywood, citing the oft-replicated Nicki Minaj challenge as an example. "To be able to work with talent like that and say that you played any small part in their discussion of what moves contemporary culture forward, is a really special thing."
But wait, why would a rapper with a solid fan base, 82.6 million Instagram followers and 14 top ten singles want to sign with a modeling agency? It's to land advertisements and rake in money as the face of a brand, but also to improve their standing in the fashion world and open up more opportunities to co-create with brands. When an already established celebrity is hired to promote a brand, they're bringing along their personality, their reputation and, most importantly, their voice. A celebrity isn't a blank canvas, like a model might be, but a full fledged masterpiece, which everyone wants to get an eyeful of. Naturally, this widespread exposure is almost guaranteed to result in higher sales numbers for everyone involved.
Wackermann hinted that Minaj will be appearing in a campaign soon ("keep your eyes out"), but she isn't the only superstar represented by Wilhelmina; they also work with Demi Lovato, Nick Jonas, Shawn Mendes, Machine Gun Kelly, Kacy Hill and Milo Gibson (Mel Gibson's son). But they're probably best known for being a true fashion modeling agency, one that represents the amazonian catwalkers who appear in Gucci ad campaigns and who walk the runway for Chanel. And it's true. The agency was founded by Dutch supermodel Wilhelmina Cooper in 1967, but they've also been harkened as an early adopter of diversity. Within the first year of opening, Cooper signed Naomi Sims, who is widely believed to be the first black supermodel, and according to Wackermann, they were one of the first firms to create a Curve division for models who aren't stick thin.
Wilhelmina has continued on their quest for signing women—and men—of shapes, sizes and skin tones. It is, after all, what the industry is now looking for, in higher rates than ever before. Alongside the rise of athleisure, the agency has seen the ascent of the fitness model, and so they've amped up their representation of guys and girls with cut six packs and impressive biceps. The body positive trend has sparked a similar increase in global demand for models who aren't sample size, leading to Wilhelmina's addition of a London Curve division. The publicly traded agency has also been signing many more "normal" models. It's a trend that Wackermann believes have spread thanks to the proliferation of online shoppers.
"If you're 5'4, you don't want to see a pair of jeans on someone that is 5'11, you want to see it on someone your height. It's creating opportunity for us to sign girls that would have otherwise been in midsize—a six, an eight, a ten—and heights that we haven't seen before—like 5'6 and 5'7," he explained. However, he did note that these less traditional models still need to have a sparkling personality in order to succeed—and they need to know how to actually work as a model.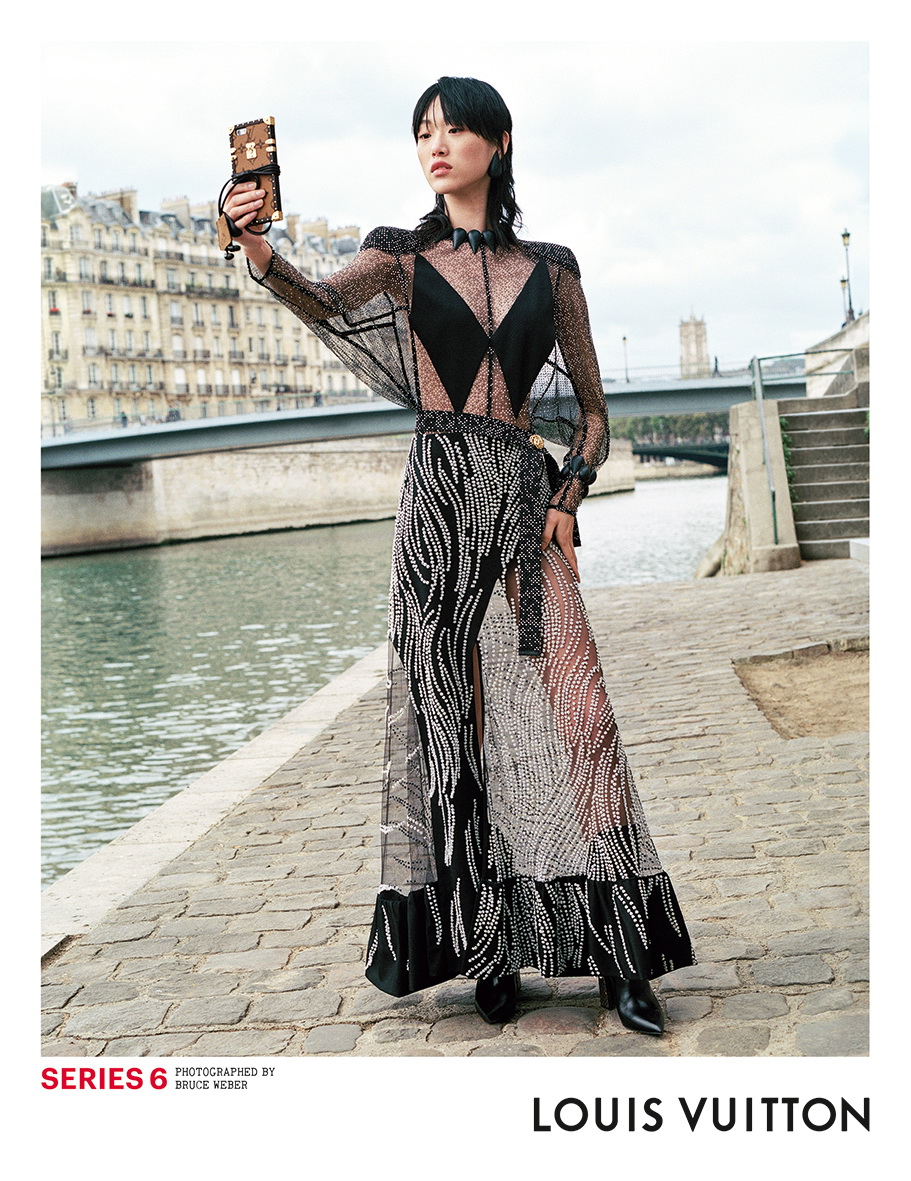 That basic requirement applies to Instagram models, too. Just because you can take the perfect selfie doesn't mean you're a professional model. First, Wackermann explained that not everyone is fit for the runway, as high end fashion models have very specific proportions. And then, he pointed out that an IG model might be a star in front of the iPhone camera, but might not feel as comfortable with the pressures of a professional shoot.
"There's a tremendous amount of development that goes into our models: working to build a book and making them feel comfortable taking a picture. Because when you get on set with that famous photographer and they've got three hours to get that shot, no one wants you learning on the job—you need to be a professional." The CEO means no offense to those pretty (and probably nearly nude) Insta models, but at the end of the day, Wilhelmina has to be selective with who they add to their current roster of 3,000 models.
For this Fashion Month, Wilhelmina has signed 22 new faces, thanks in part to Donat Barrault, who the agency poached from the top Parisian firm, Supreme. Some of the models set to make waves this season include Sora Choi, Ally Ertel and Nicole A., a trio of up-and-comers who have already booked clients such as Gucci and Louis Vuitton. They also have Bruna Lirio and Roosmarijn de Kok, both of whom will walk in this year's Victoria's Secret Fashion Show. In terms of men, Wilhelmina represents Francisco Lachowski, RJ King, Armando Cabral and Marlon Teixeira. In plus, they've signed Jordyn Woods, Barbie Ferreira and Betty Who. But having a great roster isn't the only cause for celebration at Wilhelmina this season, as the agency is celebrating their 50th anniversary—in a big way.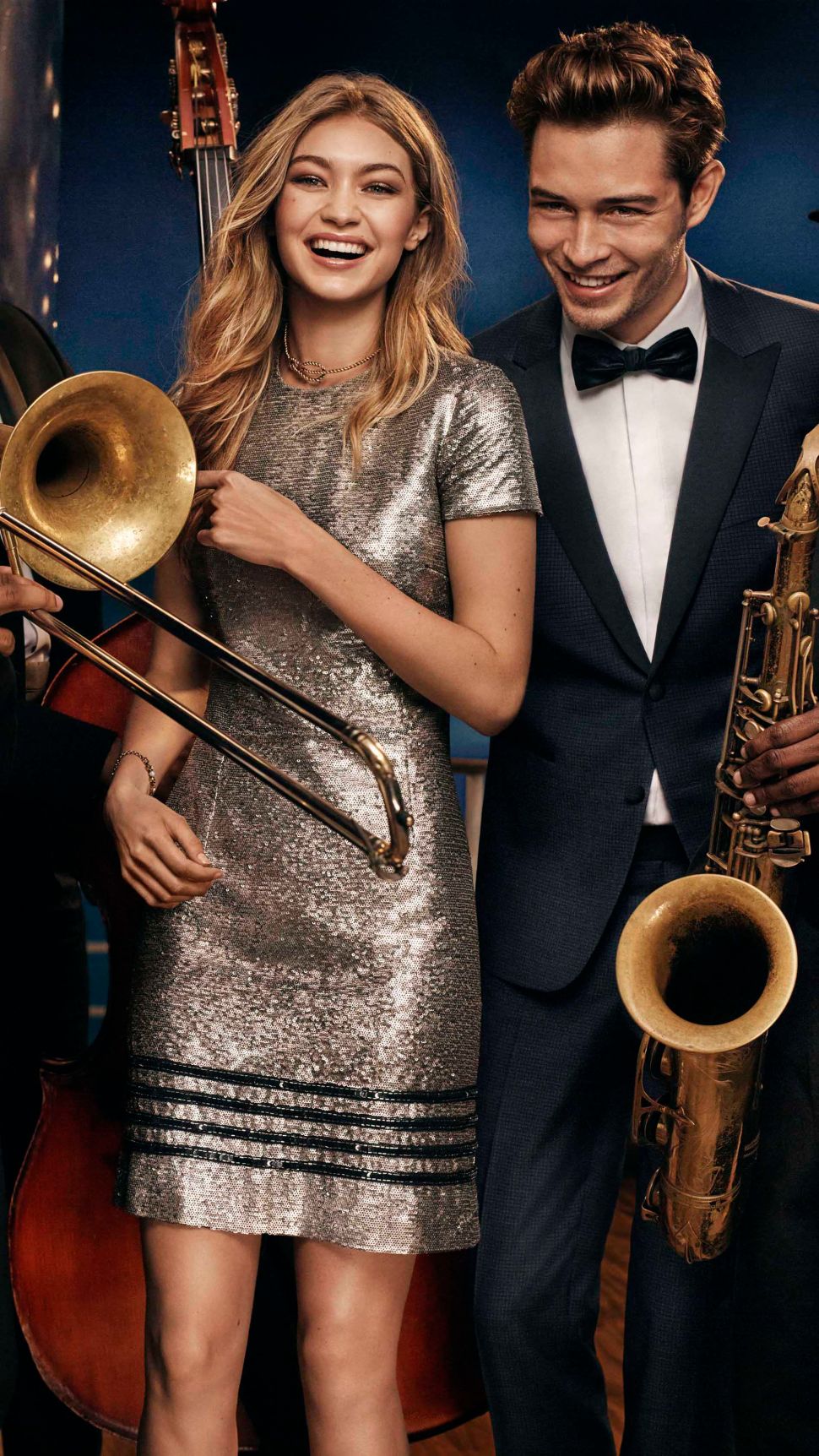 A tome on the agency's history—including the representation of iconic faces such as Jessica Lange, Anjelica Houston, Jessica Simpson, Whitney Houston and Jessica Biel—will be released by Rizzoli this fall. Written by InStyle's Eric Wilson, with a foreword by original supermodel Patty Hansen, it's set to be a stunning book. They will also be throwing an all-out bash in honor of a half century in the business, and you'd better believe the soirée will be crawling with cat walkers.