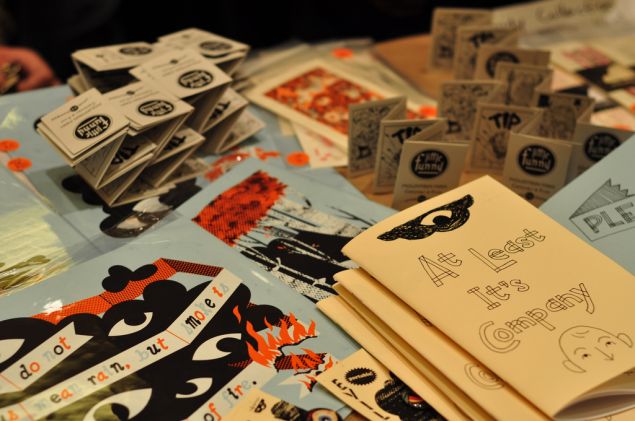 There's been a punk rock thing going on in comics for a long time.
When normal people think of comic books, they think of something that looks well rendered and testosteronal, like this: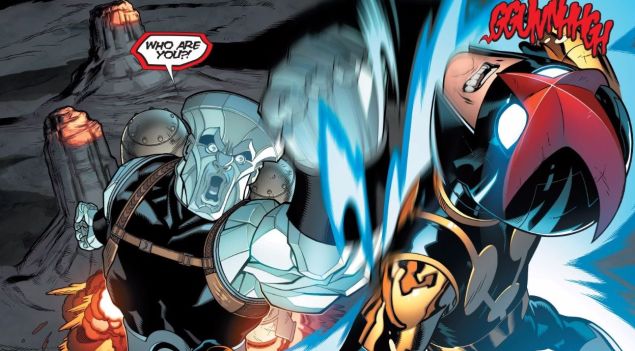 But there's a burgeoning world of comics out there with a whole different sent of priorities. They look more like this: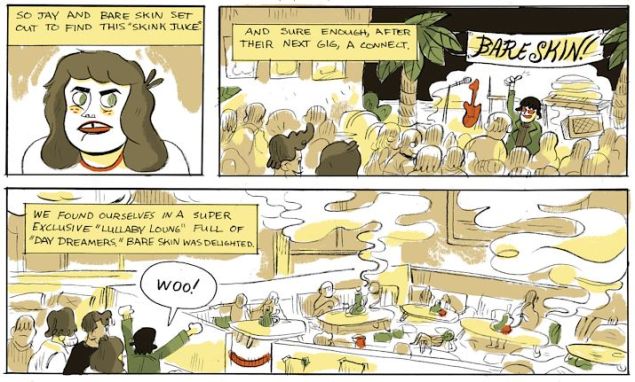 They don't use all those fancy computer effects, render everything hyper-realistically or focus on violence fantasies. Just like punk musicians rebelled against over-produced rock-n-roll, these artists have been experimenting with grungier and more expressive aesthetics. They have also been writing a much wider array of narratives.
If you read The New York Times or The New Yorker or McSweeney's or any of the more hipster friendly print publications, odds are you've noticed that comics seem to be popping up more and more. Using drawings to tell stories has become accepted by the smart set in the last few years, but it can be really hard to figure out how to sample comics on your own. Plus, if you didn't grow up on the medium, it can take a little while to get used to reading something this way.
So how can someone start to get a feel for the punk rock of comics without digging through baffling piles of books with weird covers and maybe spending money on stuff you hate once you start reading?
We've written in the past about webcomics, standalone sites that feature the work of one author. Once upon a time, there was a lot of conversation and cross promotion in that world, but it's a medium in turmoil. We've also covered the various efforts to make a Netflix for comics, but a lot of readers aren't ready to make that kind of commitment. This week, we stumbled on a quiet site started by some European cartoonists and comic fans that's been curating a special selection of comics that can be read online for free, Zcomx.
Zcomx is a solid way to get a feel for quality indy comics. It's like going to the Small Press Expo without all the awkward conversations. There's work from about 100 or so cartoonists on there. Most of them seem to have two or three comic books worth of material up. If you really like one of the free comics you read this way, you can give the artist a tip, too.
Wander around and see what suits your taste, but here's a few artists to check out:
Daryl Seitchik. Her comics often appear to be sort of autobiographical, but with a huge magical realism element. She draws in a very simple, accessible fashion. Stories that start out about a girl deciding whether or not to get a job or just going to school have a tendency to suddenly evolve into these magical journeys.
Jack Teagle. As someone who grew upon superhero comics, Teagle's work hit a sweet spot. A lot of it is about musclebound culture of one kind or another, and it sort of feels like superhero fare, but it's not. He does a lot of comics about wrestling, but they are really about how we perceive each other, self doubt and social archetypes.
Jordan Crane. In underground comics, he's a legend.
The site is a non-profit endeavor, supported by reader donations. It's unlikely that it's ever going to become a huge operation, but if you've been looking for a way to check out this quiet but healthy artform, Zcomx provides a nice entry point.