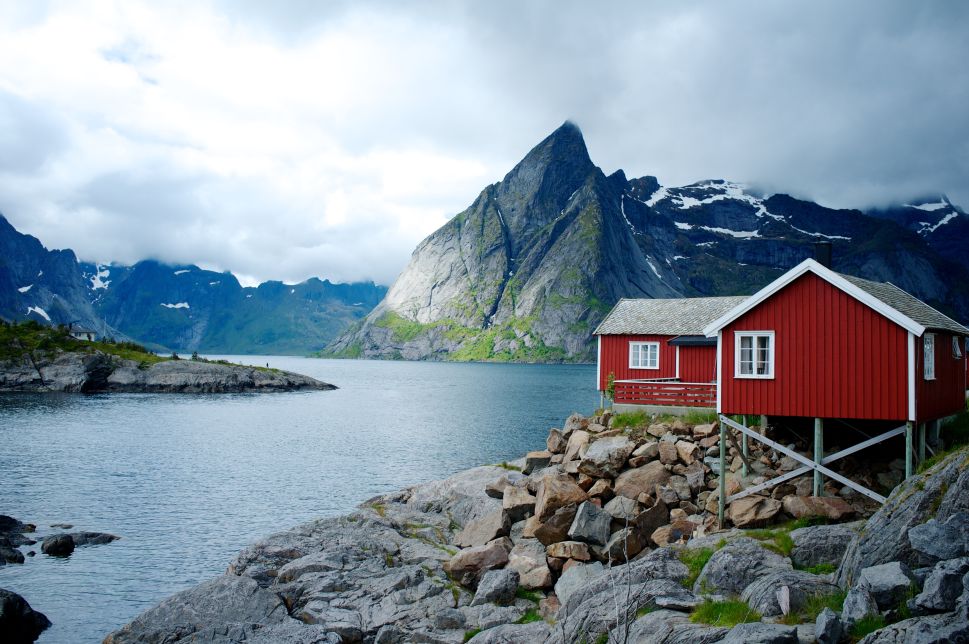 I recently traveled to Norway to celebrate my grandmother's 100th birthday. She still puts her hair in rollers, reads the newspaper, bakes her own bread, goes to a prayer meeting on Fridays, and meets with her 104-year-old BFF for lunch every Thursday. You may wonder what the reason for her general health and mental acuity is at such an old age. Here's a hint: she lived most of her life on a farm. This is a woman who knew where every single bit of her food came from, as it was mostly picked or caught by her or someone in the family. Processed food has never been a part of my grandmother's diet.
Growing up, I was lucky to be able to spend my summers in Norway, on my grandparents' farm. Without realizing it, that experience instilled my eventual desire to become a holistic nutritionist. As a child, I would pick the organic produce that they grew, such as potatoes, carrots, raspberries and currants. Upon my return to the states, I immediately tasted the difference in the quality of nonorganic fruits and vegetables.
In Norway, my mornings started by waking up early to greet the chickens and gather the eggs that they had laid. The animals were treated with the utmost respect. There was raw, organic milk from grass-fed cows—the type that I believe is most beneficial, and does not provoke allergies in the way that commercial milk does. We would go fishing in the local lake and often have the day's catch for dinner. I derived a special appreciation for the fresh food that we prepared, especially after seeing all the work that went into growing it. Before each meal, we gave thanks, and then took our time to properly enjoy the meal without rushing.
Here are some of the most valuable lessons I learned from my many summers in the idyllic fjord region of Norway: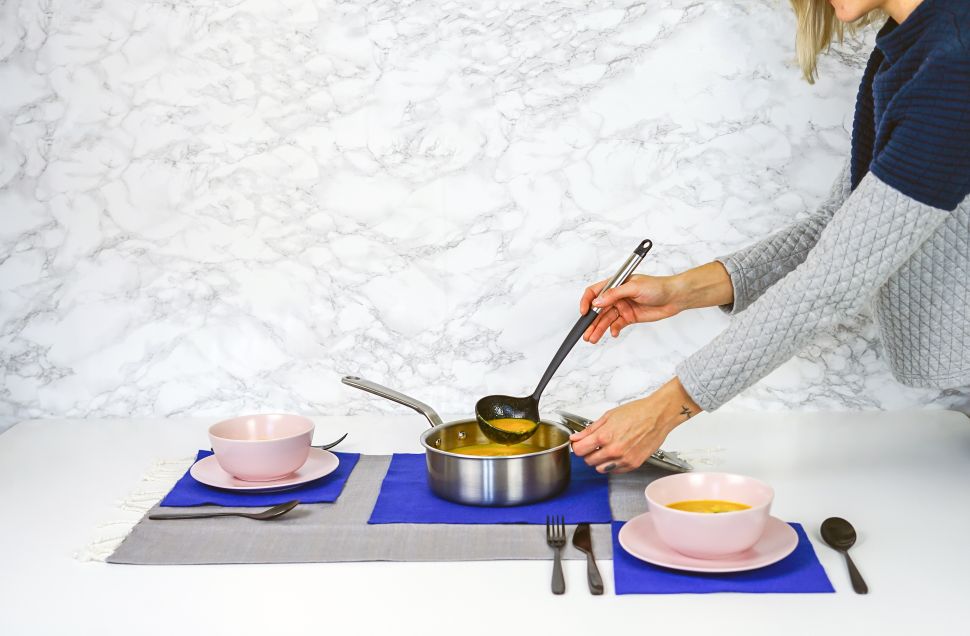 Dinner is served early, and eating together as a family is important. Families in Norway eat at 4 p.m., since most people work from 7 a.m. to 3 p.m. After getting off of work, most families pick up their kids from school and then go home to eat their biggest meal of the day. Later, at around 8 p.m., they enjoy a lighter meal. This is a great rule of thumb, as we are less likely to burn off the calories from a big dinner later in the day.
Norwegians rarely dine out. When they do, it is for a special occasion—and the portion sizes at restaurants are significantly smaller. Cooking and eating together forces you to slow down and think about what you are putting into your body. Meals are not rushed, and eating more slowly has its benefits. It does not trigger the pancreas to pump out extra insulin in the way that eating quickly does.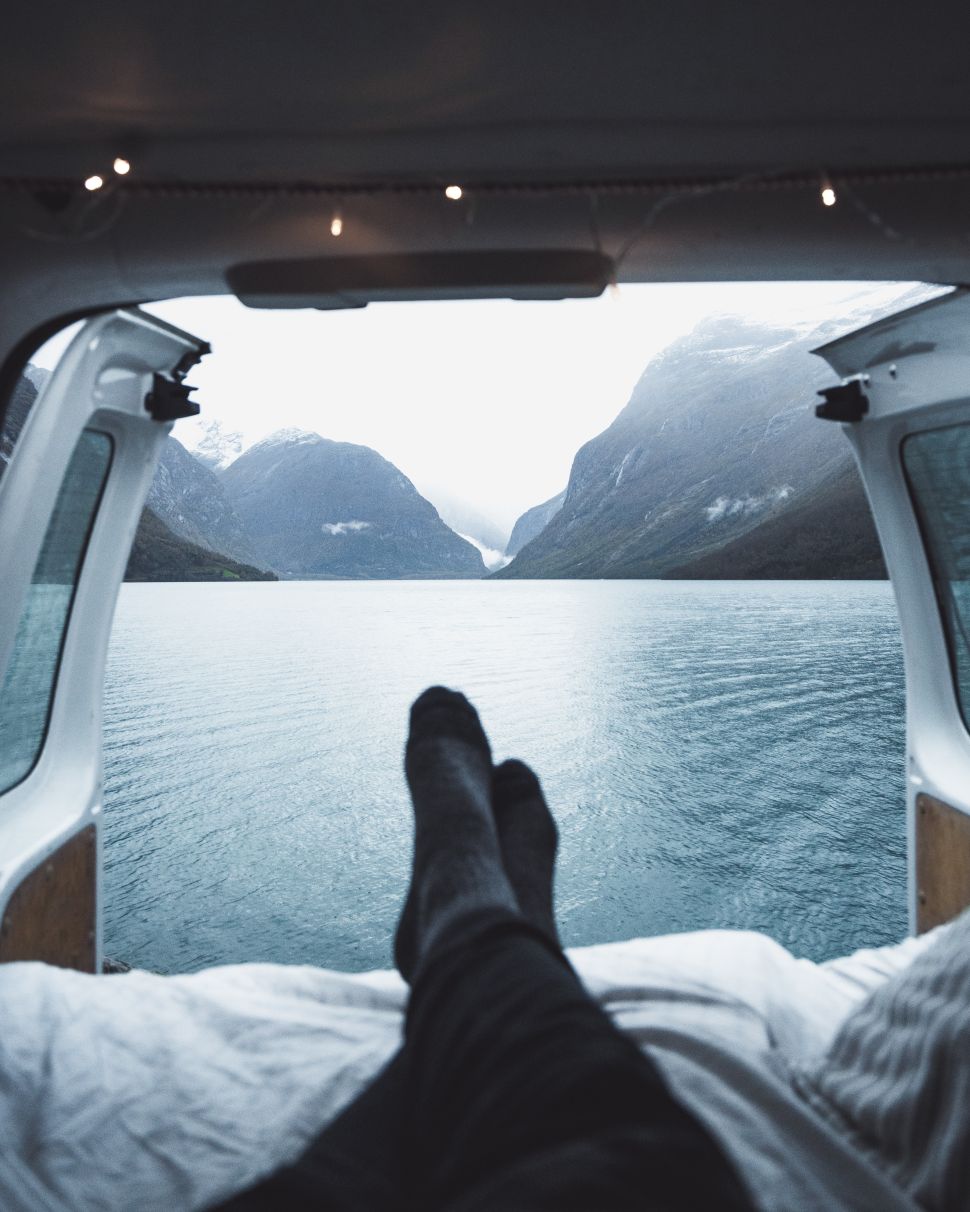 They take their relaxation just as seriously as their work. Offices rarely stay open after 4 p.m. Working on weekends or overtime is quite literally unheard of in Scandinavia. It is neither valued nor deemed necessary. In New York, we live to work. In Norway, they work to live. Family takes priority over staying at the office. Employers are required by law to offer 25 paid vacation days per year, plus public holidays. It is thereby common in Norway to take off an entire month in the summer. During this time, business slows down and people rarely check emails. In the summer, it is expected that you enjoy your time with friends, family and in nature.
Cozying up with one another is within the fabric of their culture. "Koselig" is a term that translates most easily into "cozy time" in Norwegian, but it can also describe a person as being warm and charming. The "koselig," or k-factor, usually entails gatherings of a small group of close-knit friends or family. It is definitely not something that one can experience out at a restaurant. Instead, Norwegians experience it regularly with their loved ones at home. Upon taking your shoes off upon arrival at dinner, it is customary to receive comfy knitted socks from the host. Candles are always lit, the fireplace may be ablaze, and there is abundant food to share. So, when you are upset about the weather this winter, remember that Norwegians have longer and darker winters, but that they make the most of it—the koselig way.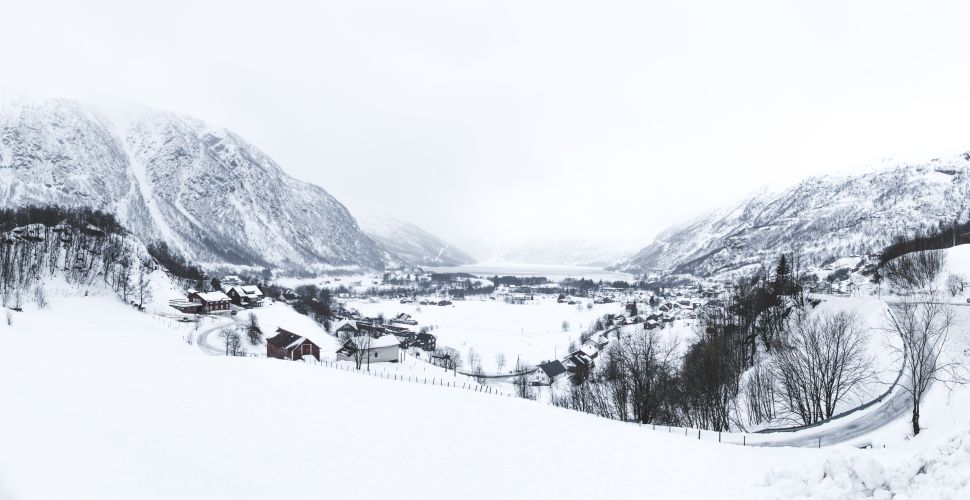 Bad weather doesn't stop Norwegians from being active. It rains and snows a ton in Norway, and gyms are not very popular. Instead, people get outside to be active. My cousins were fishing at 10 p.m. in the rain during my trip. They also love hiking, regardless of the forecast. When I asked my aunt if the cold weather bothered her, she replied by saying that of course it doesn't, because she dresses accordingly. Did you know that exercising in the cold weather actually burns more calories? Also, the heart works harder to distribute blood throughout the body, making it stronger. Braving the elements can also strengthen your immunity. Just ask Wim Hof.
They eat a ton of fish, wild meat and vegetables. All of the fish my relatives eat is caught by them or a friend in the local lake. I grew up going out on the boat to set a net, and freezing the fish that we were not having right away.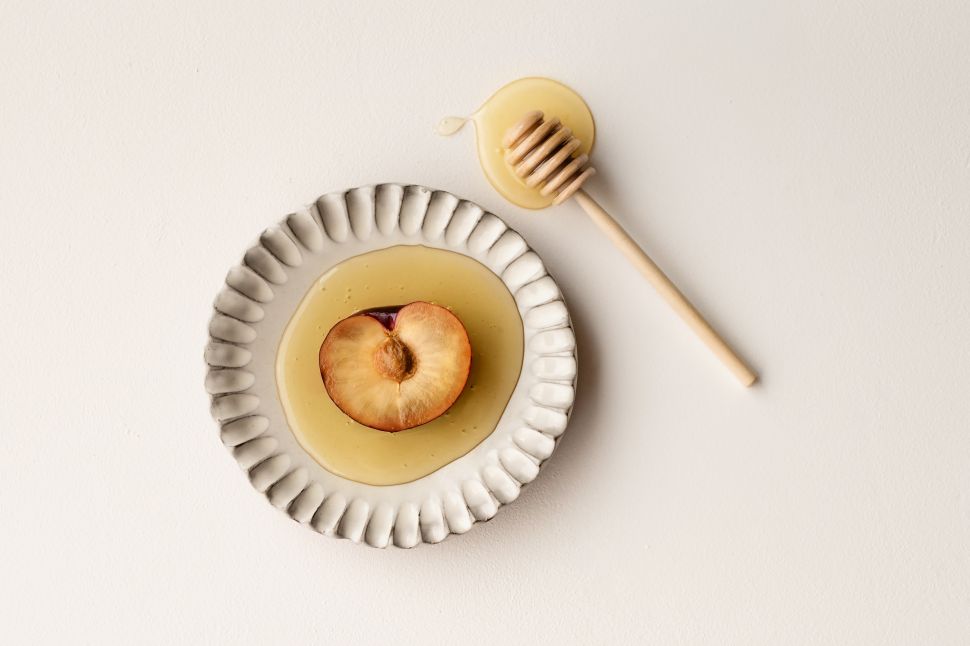 Regular honey has nothing on raw honey. My grandfather had a bee farm, and I have never been able to tolerate the commercialized, syrupy version as a result. Raw honey is basically a pure, unfiltered and unpasteurized sweetener made by bees from the nectar of flowers. How awesome is that? Unlike processed honey, raw honey doesn't get robbed of its incredible nutritional value. It can help with everything from low energy to seasonal allergies.
Crispbreads are a major thing in Norway, and they should be here as well. I grew up eating crispbreads, but never realized how healthy they are until my adult years. Crispbreads are basically a fiber-rich, flat and dry type of cracker containing mostly rye flour and seeds. They are low in carbs, especially when compared to traditional breads. If you swap out your regular sandwich bread for crispbreads, you'll be on a sure track to weight loss. They are great for controlling appetite and are surprisingly low in calories! One slice is about 40 calories, compared to white bread which has about 100-120 calories. That said, when Norwegians do have regular bread, it is typically homemade or simply more fresh.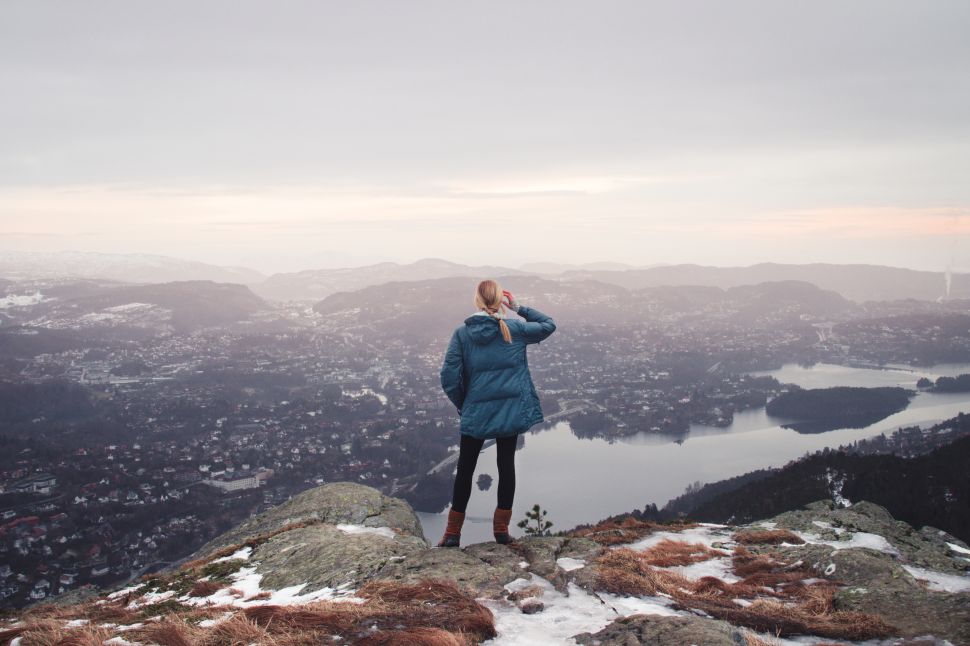 Norwegians embrace nature and enjoy the outdoors as a way of life. "Friluftsliv" is a Norwegian word that loosely translates into "open air life." There is no equivalent term in English to accurately describes friluftsliv. In fact, it is customary in Norway to have a "hytte" in the countryside, where they spend family time in pure, unadulterated nature. There are no words really to describe the sense of freedom and naturally good feeling I had growing up picking berries and wild flowers in the forests and mountains of Norway. My days also consisted of fishing, mushroom hunting, hiking, canoeing, kayaking, swimming in the lake, and riding fjord horses. Nowadays, people are spending less and less time in nature than they were 25 or 50 years ago. Being raised in Manhattan could not have been more different than my summers in the fjords of Norway. I would encounter an entirely new sense of quiet there, broken only by natural sounds. This type of experience was exhilaratingly relaxing. Many studies have contributed research that supports the human need to connect to the natural world, and the health benefits associated with it, such as stress relief.
A plant-based cleaner can work just as well as a chemical-filled one. My grandmother also taught me the importance of using chemical-free products as often as possible. Her many years living on a farm taught her not only to be resourceful, but that everything in nature serves a purpose, and to beware of all things that are unnatural. So, I learned how to make cleaning products. This connection with our food and products is unfortunately lost when we are mostly ordering out and buying everything in a store. It's difficult to know where it all truly comes from. I owe it to my mormor (Norwegian for mother's mother) for making me keenly aware of everything I put in and on my body at a young age. I keep glass spray bottles around for my own concoctions, especially after my face broke out from using the chemical alternative once in college. When it comes to my skin, I find that when I use the most natural makeup, I need less of it anyway, because my skin is not rejecting the chemicals and suffering from being polluted by them.
It is no surprise that Norway has been ranked as the happiest country in the world. The U.S. is number 14.
Kristy Rao is a certified health and nutrition coach and native New Yorker. She works with clients nationwide to create holistic, personalized plans to achieve weight loss and natural beauty. Follow her on Twitter @KristyRao and on Instagram @krhealth