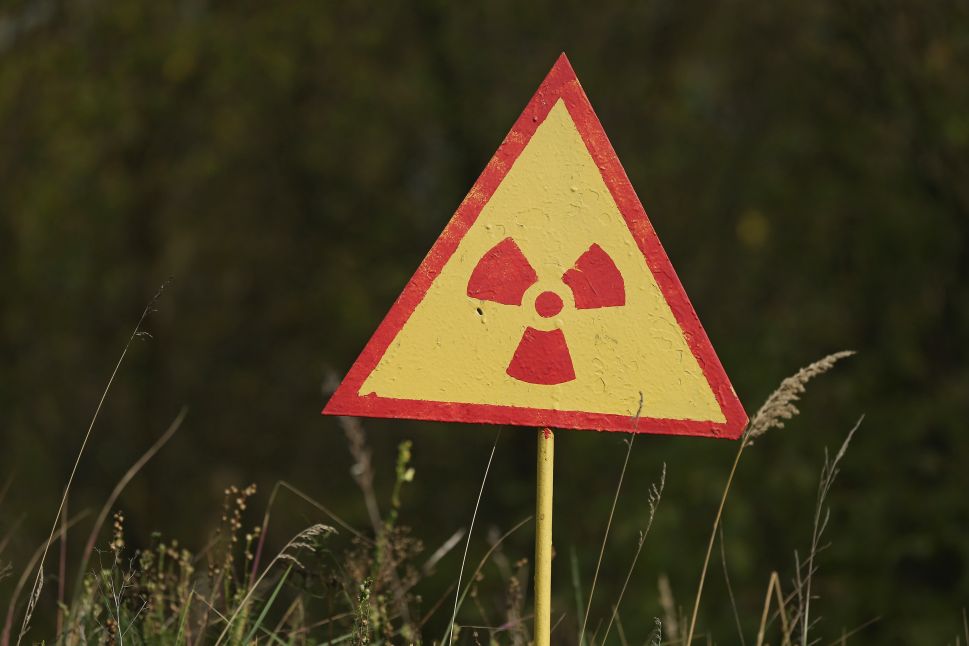 In November 2006, Alexander Litvinenko, a former KGB operative, sat down for tea at the Pine Bar at the Millennium Hotel in London. He immediately fell ill. For the next 22 days his body disintegrated before the eyes of his friends and family. A photo released to the public shortly before his death showed the 44-year-old in a decrepit state. He had aged a lifetime in two weeks.
Litvinenko's tea was poisoned with Polonium 210 and he died of acute radiation syndrome—essentially a rapid age accelerator of DNA—and a collection of health effects caused by exposure to ionizing radiation. Litvinenko's story has become one of the most well known cases of assassination via a radioactive substance, but international spies aren't the only ones in danger of radiation related illnesses.
Whether it comes from North Korea, power plants or simply the sun, everyone is now facing the threat of accelerated aging and thyroid cancer via exposure to radiation. Luckily, there are preventative measures we all could and should be taking.
Over the last four decades, I've studied the effects of radiation on human health and emergency preparedness. My work is endorsed by New York governors George Pataki and David Paterson, as well as U.S. military generals and Irwin Redlener, the director of the National Center for Disaster Preparedness at Columbia University's The Earth Institute.
Our research proves that the health effects of radiation do not have to be as catastrophic.
As the World Health Organization and the U.S. Nuclear Regulatory Commission (NRC) have reported, the only observable health effect on the general public from the Chernobyl nuclear accident was epidemic levels of thyroid damage, including more than 6000 cases of thyroid cancer.  Other cancers, including leukemia and birth abnormalities, were not seen.
The great thing is there are safe, effective, and inexpensive measures to protect the thyroid from radiation induced effects due to nuclear power plants or nuclear weapons.
This consists of small doses of three different supplements, potassium iodide (KI), cesium and strontium that have been tested and proven to strengthen the human body against radiation. They work by blocking the thyroid from absorbing the radioactive fallout that harms it. We know they work—those who received KI after the Chernobyl disaster were protected.
I've recently partnered with distinguished West Point graduate Major General Bernard Loeffke and endocrinologist James Hurley, Professor Emeritus of Weill Cornell, to recommend to the U.S. government's Office of Science and Technology that KI be distributed within 50 miles radius of nuclear power plants.
As a nation we need a significant public awareness campaign regarding the health risks of nuclear exposure, to inform the public about the efficacy and distribution of these valuable elements that can save lives. Not only can they save the body from the harmful effects of radiation but they also strengthen your body and mind.
These treatments are inexpensive and easy to get. The time for dragging our feet is over.
Dr. Braverman is a prolific author and Founder of the PATH Medical Center and the PATH Foundation. He is known nationally as the foremost expert in anti-aging, longevity and brain health, and how brain health relates to full-body health.