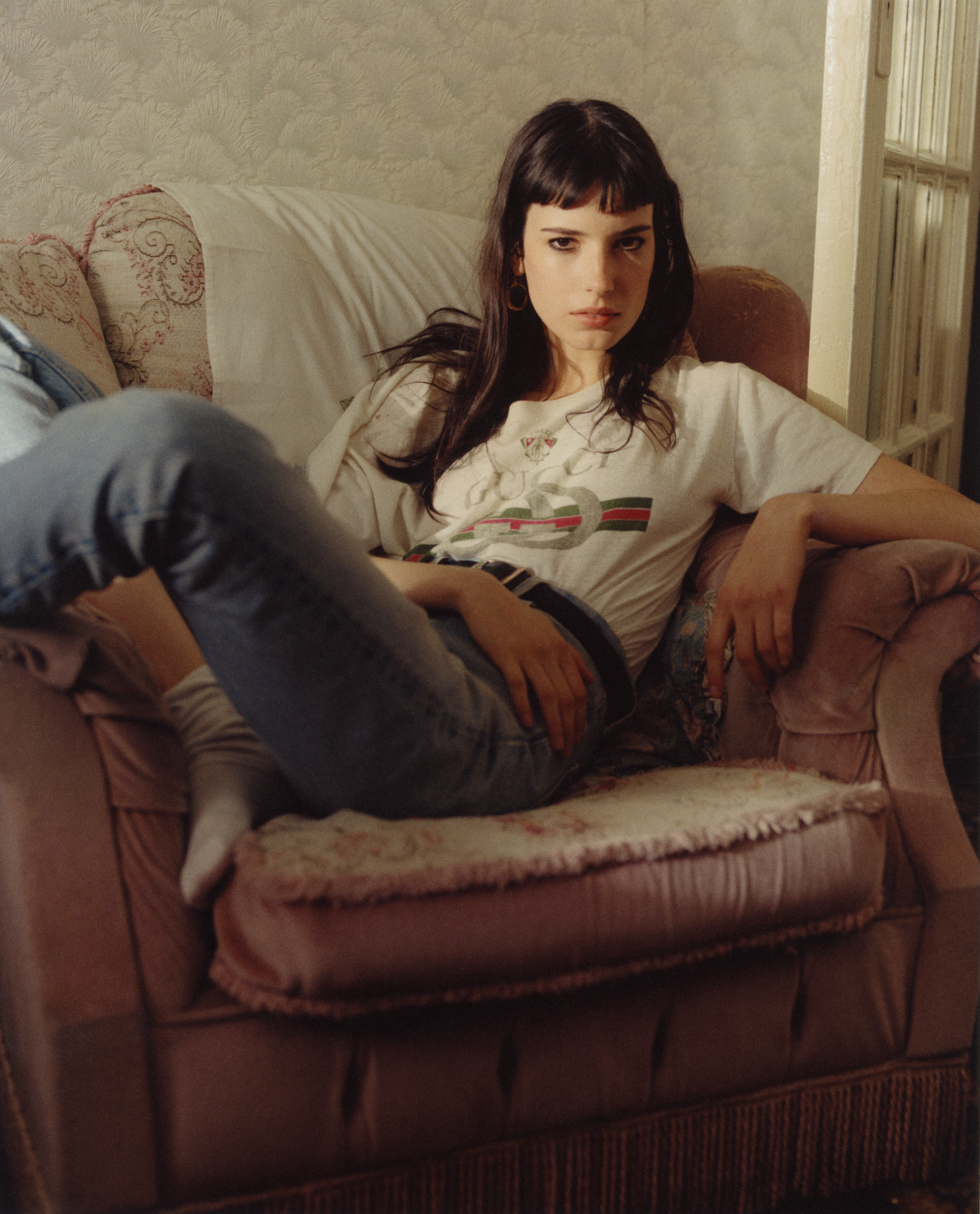 Looking to amp up your denim wardrobe this year with something a little more exciting than another pair of Levi's 501s? Agolde has a few options for you, as the denim brand is steeped in history and has recreated your favorite looks from the '90s—in silhouettes that are acceptable for 2017. Plus, they've got a few collaborations with A$AP Ferg under their belt and they're no stranger to rolling out exclusive ranges for your favorite boutiques (like Opening Ceremony and Urban Outfitters).
If you're still not convinced to scoop up a pair of Agolde jeans just yet, here are eight other reasons to pledge allegiance to this Los Angeles denim brand.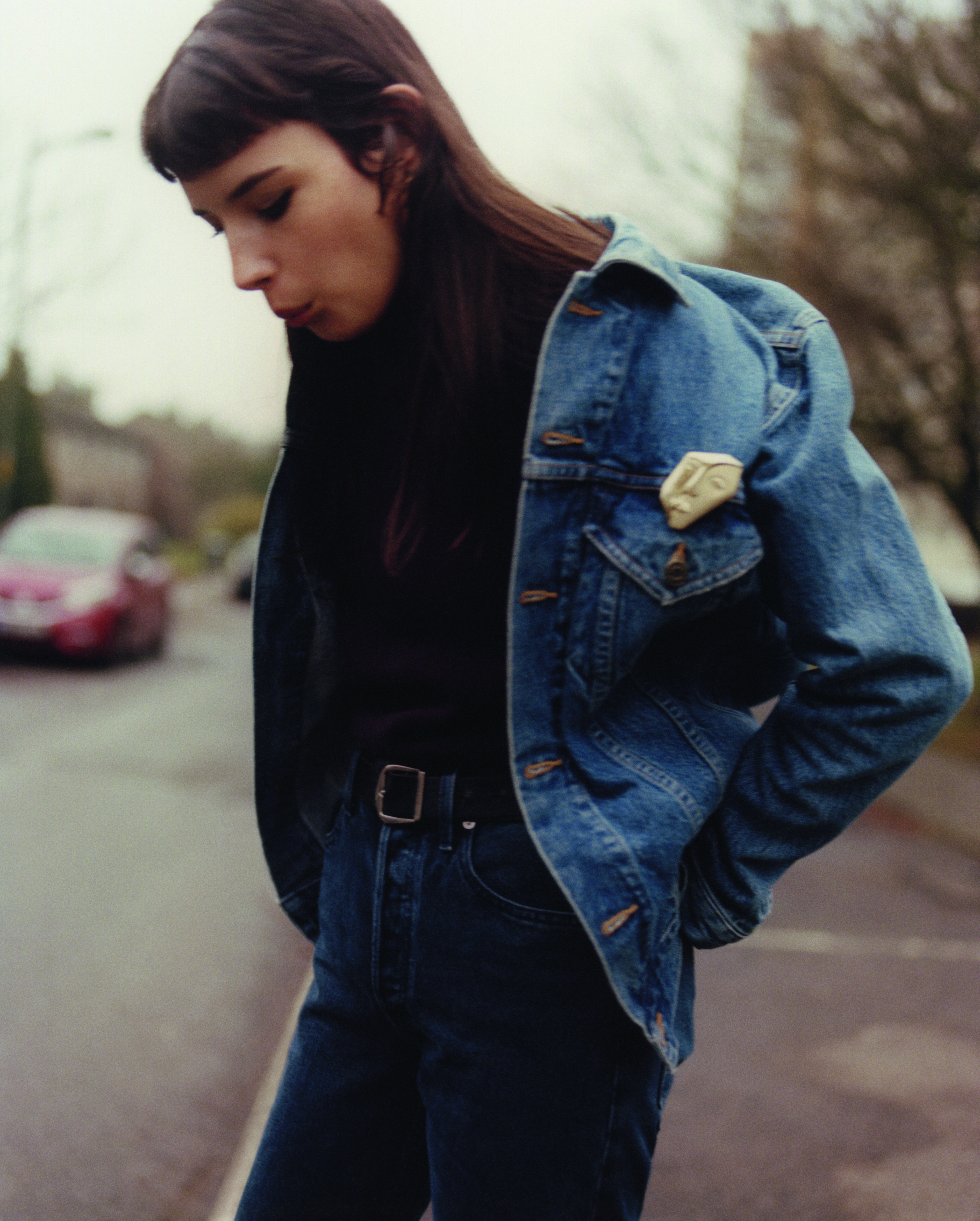 1. The brand was originally founded in the '90s.
For some authentically retro jeans, Agolde is your best bet. The brand has been around since 1993 when it was founded by Ron Herman and Adriano Goldschmied. Back then it was known as A. Gold E. and The New York Times described it as "a feminine, no-pocket jeans line."
2. Agolde is now owned by Jerome Dahan—and you're probably familiar with his work.
Dahan is pretty much the godfather of modern denim, serving as the co-founder of 7 For All Mankind, Citizens of Humanity and Goldsign. He was also instrumental in building both Lucky Brand Jeans and Guess. He relaunched Agolde in 2014, much to the joy of denim lovers everywhere.
3. It's become the go-to for simple but cool jeans.
When it comes to faded, no-stretch denim with a button fly and a cut that's just right, Agolde has it covered. The brand turns out styles that are perfectly retro, without being too old-fashioned, and armed with just the right amount of personality. That could include faded grey skinnies with a gold studded waistband or a black denim skirt finished off with an asymmetrical hem. However, their simple and straight jeans, with a button fly, just might be their most brilliant creation to date.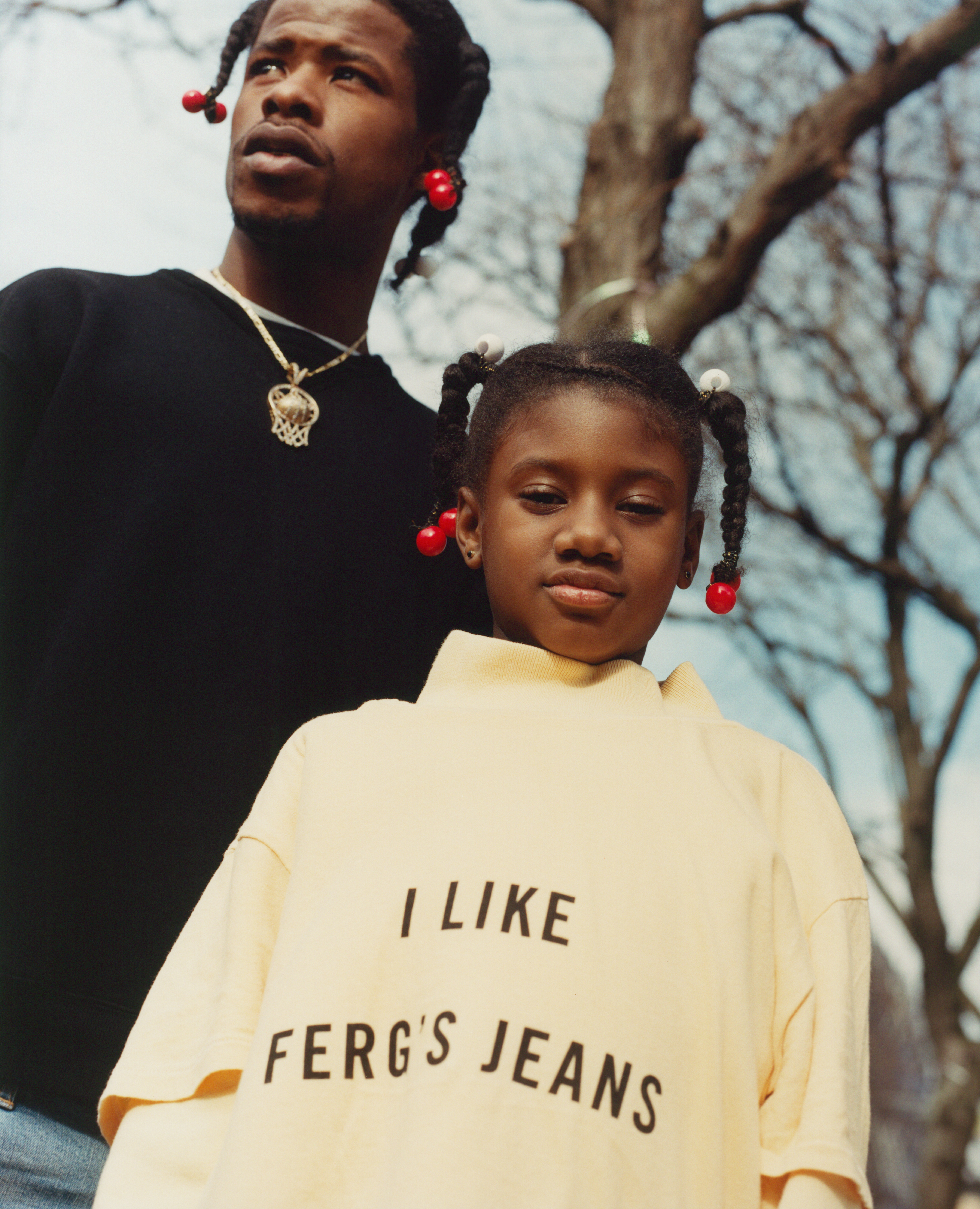 4. Agolde has collaborated with A$AP Ferg not once, but twice.
The rapper first partnered with Agolde in 2016 on one pair of men's jeans in three washes—plus a denim jacket. Customers went crazy for the abbreviated range, and A$AP Ferg was brought back for a second season. This time around, the larger 12-piece range of track pants, military jackets and, yes, jeans were all designed to be unisex, as quite a few women bought his first range."He said his girlfriend always wears his jeans, too," added creative director, Karen Phelps.
5. Agolde has created a few exclusive collaborations with the coolest retailers of today.
Should you need further proof that this brand has a finger on the denim pulse, check out the workwear pieces they made exclusively for Opening Ceremony in March 2017 and the perfect batch of basics for Aritzia in August of this year. They also teamed up with Urban Outfitters this spring, on a range of embroidered vintage denim that is peak '90s.
6. If these jeans seem like they've been designed by the pros, well, that's because they have.
Creative director Karen Phelps is a bit of a legend in denim design space. And yes, she has worked at Levi's. But the denim genius has also worked behind-the-seams for Gap, Calvin Klein and J.Crew. Before she was hired to work at Agolde and Goldsign (both brands are owned by Citizens of Humanity), Phelps was the VP of women's design at J. Brand. Clearly, she knows a thing or two about what goes into creating a pair of killer jeans.
7. Los Angeles is a huge part of the brand ethos.
According to Phelps, a percentage of their jeans are made in L.A. That's also where their design team is based and where all of their washes and fades are created."All of our development is out of Los Angeles," she confirmed.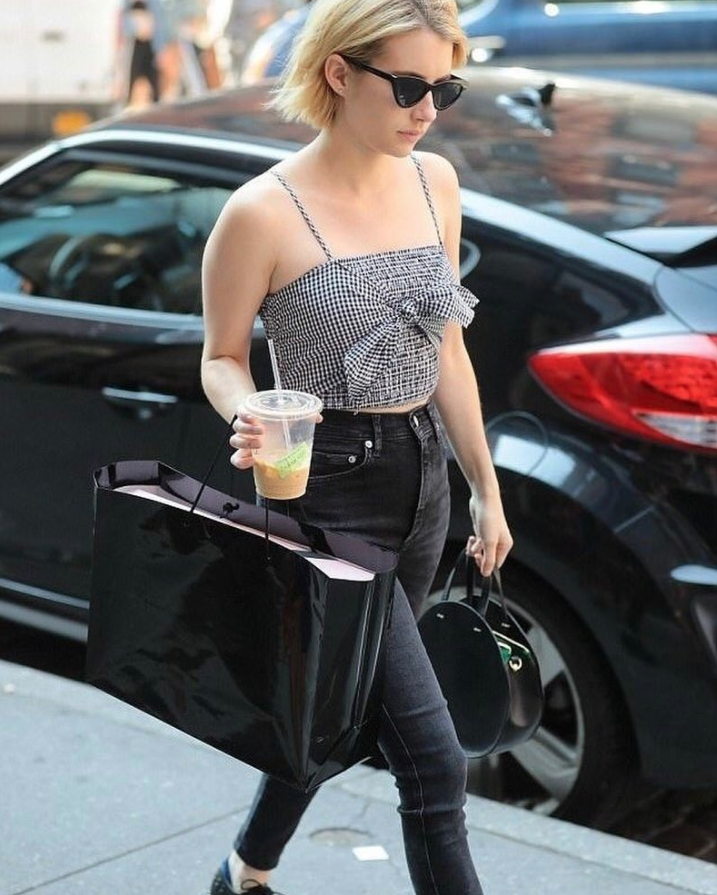 8. So it makes sense that Agolde's celeb fans include Emma Roberts, Willow Smith, Gigi Hadid, Sofia Richie and Instagram's Eva Chen.
Need we say more?