New beauty brands launch every day. Sometimes it can feel like everyone and their grandmother is making a face oil or balm. Lucky for you, we've done the digging, and these nine brands, hailing from every corner of the world, are the real deal. Bookmark them now, because they're about to be on everyone's must-have list.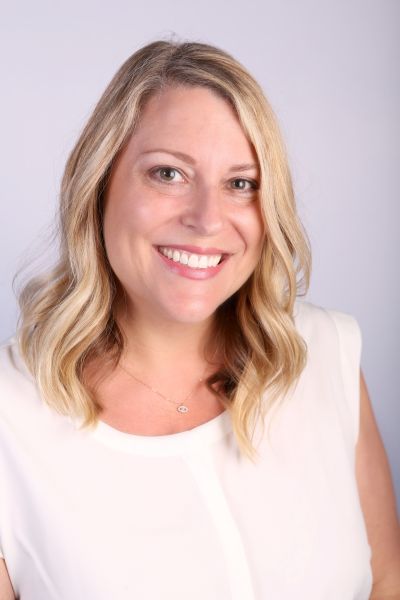 Founded by: Emily Joyce Bolf
Based in: Austin, Texas
Founded in: June 2017
What you need to know: Kelia is a three-piece collection including a serum, day cream, and night cream, all containing the little known African fruit extract Kigelia Africana. Founder Emily Joyce Bolf discovered the extract, which comes from a large, sausage-shaped fruit, while traveling in Namibia. Particularly potent for skin with dark spots or wrinkles from sun exposure, it has firming, anti-inflammatory and antioxidant properties. Kelia also gives a portion of its profits to support communities where Kigelia Africana is sourced, as well as other environmental protection and sustainability nonprofits.
Must-try product: The Repair Serum ($85) features the highest concentration of Kigelia Africana, is oil-free, and works for all skin types. It also features Vitamin C, hyaluronic acid, and the company's Kelevate Botanical Complex, containing botanicals like wild yam, grape seed and goji berry extracts, which work to instantly hydrate and improve the skin's tone and texture.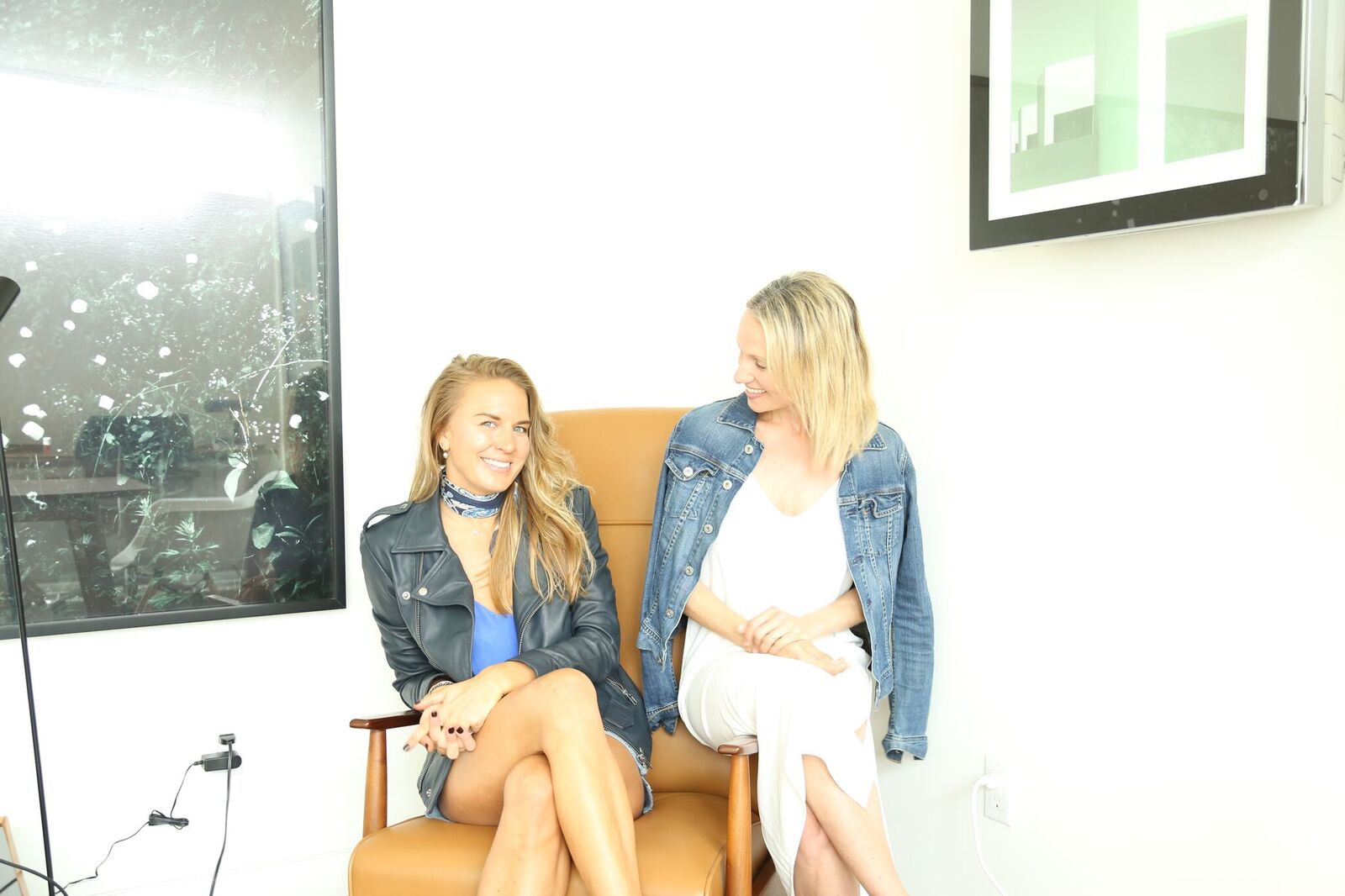 Founded by: Lisa DeLarco Bonoff and Amy Briant
Based in: New York City and Los Angeles
Founded in: August 2016
What you need to know: Lumion is for everyone, but you'll likely see it hanging out in the gym bags of wellness junkies around town. According to its founders, their brand is more a "lifestyle addition" than just a product. Hypochlorous Acid (HOCL) is the active ingredient in Lumion's secret sauce. While you may have never heard of the ingredient, it occurs naturally in your immune system, so your body knows it well. Hypochlorous acid naturally helps to calm skin irritations, redness, smooth fine lines and keep the skin at optimal health.
Not only can you count the ingredients of Lumion's products on one hand, but the brand has a zero rating on Think Dirty, an app that helps you understand the toxicity of your beauty products.
Must-try product: The must-try is the Oxygen Mist + HOCL ($24). Its smell is reminiscent of chlorine, but in a fresh, addictive way. Spray it on post-workout or apply liberally throughout long flights to keep skin hydrated and feeling refreshed.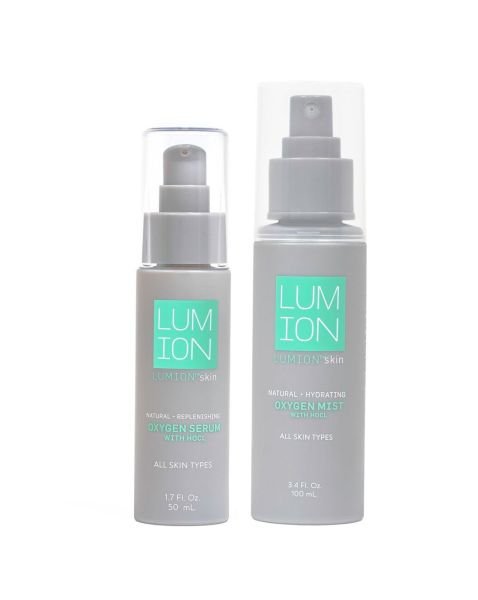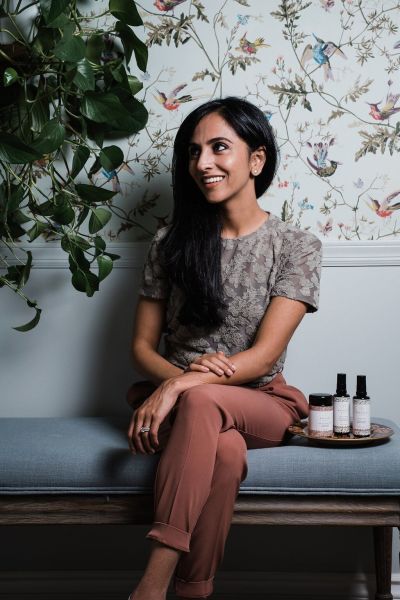 Founded by: Michelle Ranavat
Based in: Los Angeles
Founded in: August 2017
What you need to know: Michelle Ranavat's parents moved from India to America in the 1970s to create a stable life for their children. Inspired by her parents and their native country, she's now launched a small, six-piece collection of luxurious, high-performance Indian botanical skin treatments. The line harkens back to Indian royalty, to the time when the lavish rulers luxuriated in self-care in the effort to obtain everlasting life. The six products exist in coupled duos of masks and "toniques" (toner mists)—Hydrate, Detoxify, and Illuminate. They're based on modern interpretation of Ayurveda's ancient science and they are made from USDA and Made Safe-certified organic ingredients.
Must-try product: Ranavat's investment in her ingredient sourcing is heavy-handed, but her formulations are not. "I have personally spent time in India visiting farms, reviewing paperwork and ensuring only the best ingredients are used," she told Observer. "For example, our lavender tonique ($40) comes from hand-picked lavender buds grown wild in the Himalayan foothills of India. The unique soil composition due creates such a beautiful sweet lavender scent that has enhanced healing and detoxifying properties." These USDA certified organic, steam-distilled lavender flowers are the tonique's only ingredient. Mist at will, or use as a "mask activator" in combination with one of Ranavat's powdered masks. It really kicks things up a notch from water.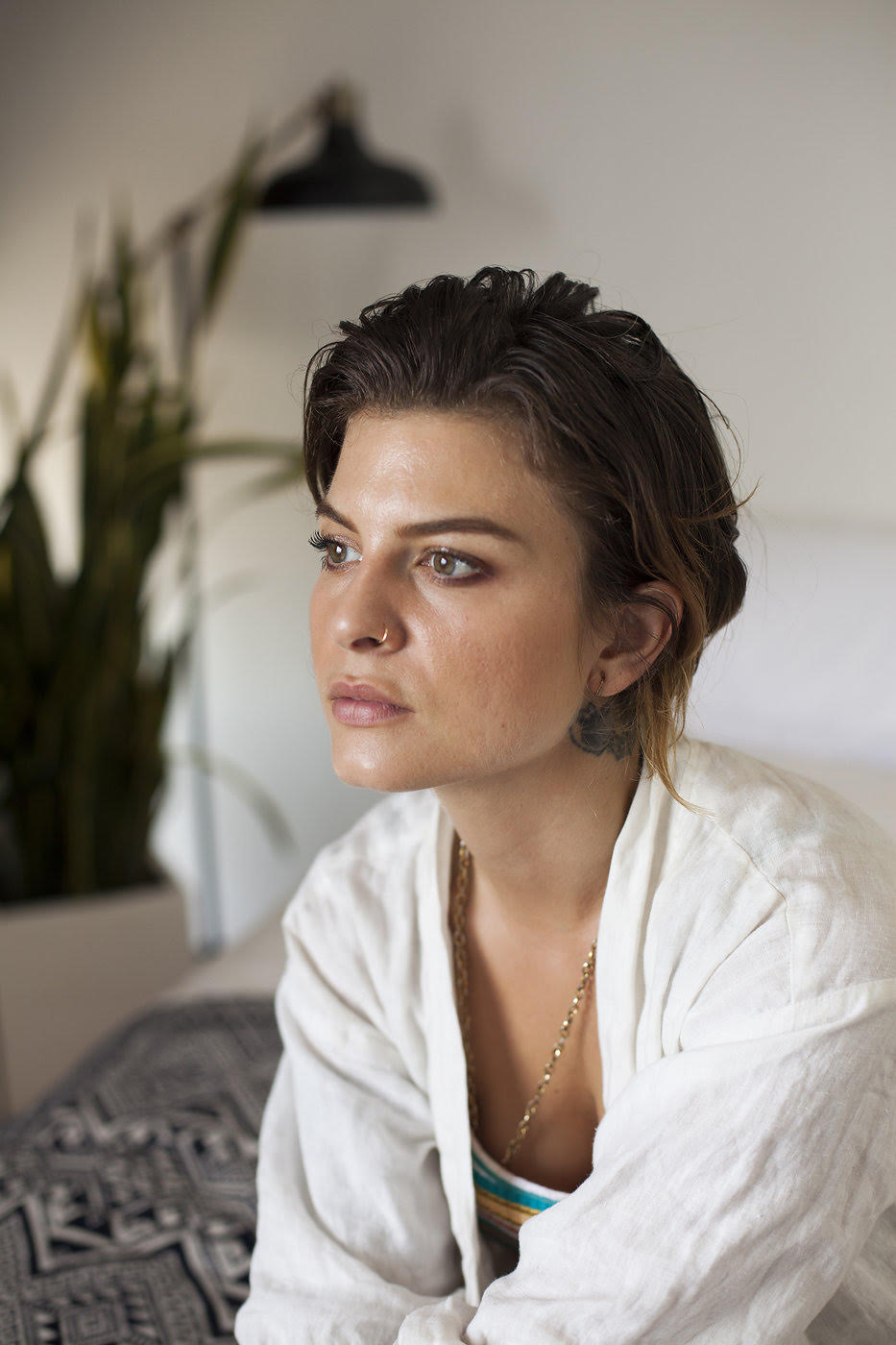 Founded by: Gloria Noto
Based in: Los Angeles
Founded in: December 2015
What you need to know: Started by a makeup artist, Gloria Noto, Noto Botanics offers makeup, but also products for hair, skin and body. Noto emphasizes that each product is made with the intention of multi-use. Her products are chic, in a DGAF sort of way. There's something authentic in the simple hues and saturated glow sticks. They come in ultra-thin sticks and little pots and will make you want to throw away all your other makeup and revert to the simple system of highlighter your cheekbones and eyelids and cream blush on your cheeks and lips.
Must-try product: Noto makes both makeup and skin care, so here's one from each category. The Hydra-Highlight Stick ($18.50) gives that photogenic glow you expect from a highlighter, but comes by it naturally with a mix of organic olive oil, organic shea butter, and organic jojoba oil. The Deep Serum ($48) is an ultra-nourishing and face oil, which smells amazing and is rich in Marula oil, rosehip seed, wild carrot, and caffeine crystals (to name a few), which rejuvenate, firm, and awaken skin. The experience feels ultra-luxe, but the price point isn't insane, making it a great intro to face oils.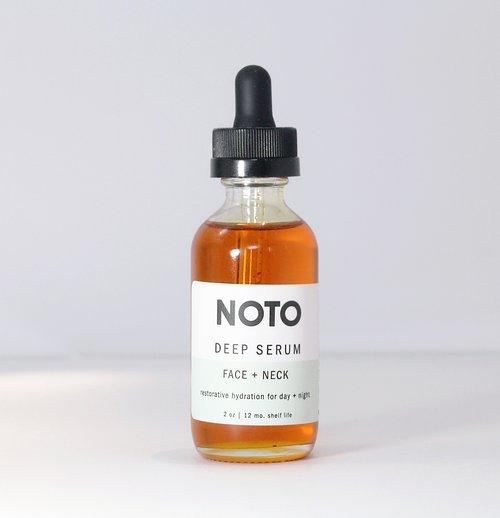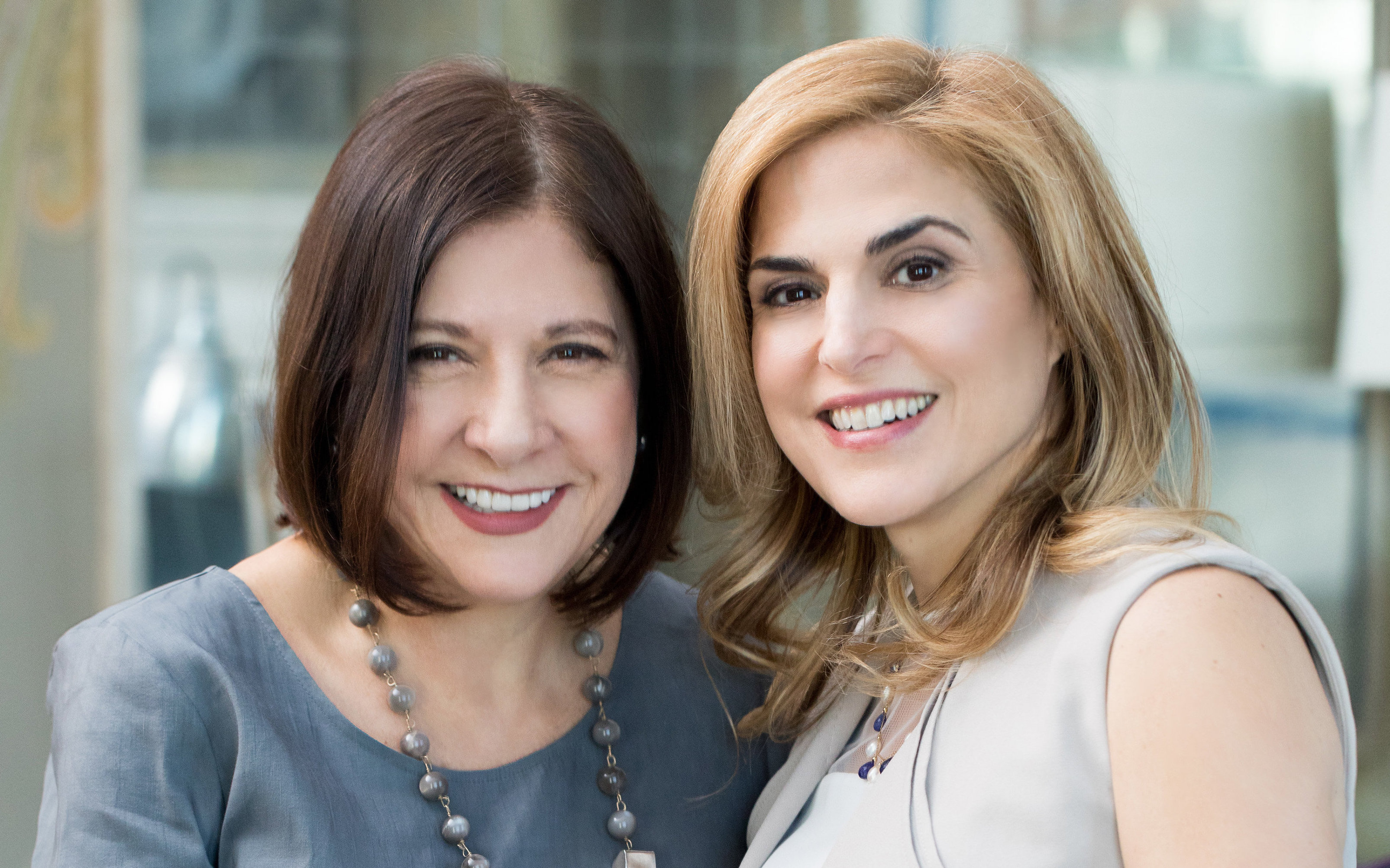 Founded by: Lynne Florio and Renee Tavoularis
Based in: New York City
Founded in: April 2017
What you need to know: Lynne Florio and Renee Tavoularis met while working at skin care company La Prairie. Having mastered the industry at one of the most high-end brands in beauty, they took their knowledge and applied it to the natural world, using the same high standards, stringent performance testing and attention to every detail as La Prairie. The 7-piece kit is housed in eco-friendly air-tight pump bottles with green illustrations of the plant-based ingredients they're made of.
The company takes pride in saying if it doesn't exist in nature, you won't find it in their products. Proving their commitment is the long list of certifications they garnered even before the brand launch—they've got seals of approval from Ecocert Cosmos Cosmetics Standard, Leaping Bunny, Certified Vegan Trademark and the EWG.
Must-try product: The Balance + Calm Toning Lotion ($75) is pricey for a toner, but nicely sized. It's softly scented and full of skin-loving phytonutrients like Chamomile and Arnica to calm the skin and reduce redness. It has a milky, cool texture that feels more like a serum than the watery liquid of your usual toner. It does, of course, tick off all the classic boxes of what a toner should do, too—restore the skin's natural pH, remove any lingering dirt post-cleansing, and of course, prep your skin to best absorb all the other stuff that comes next.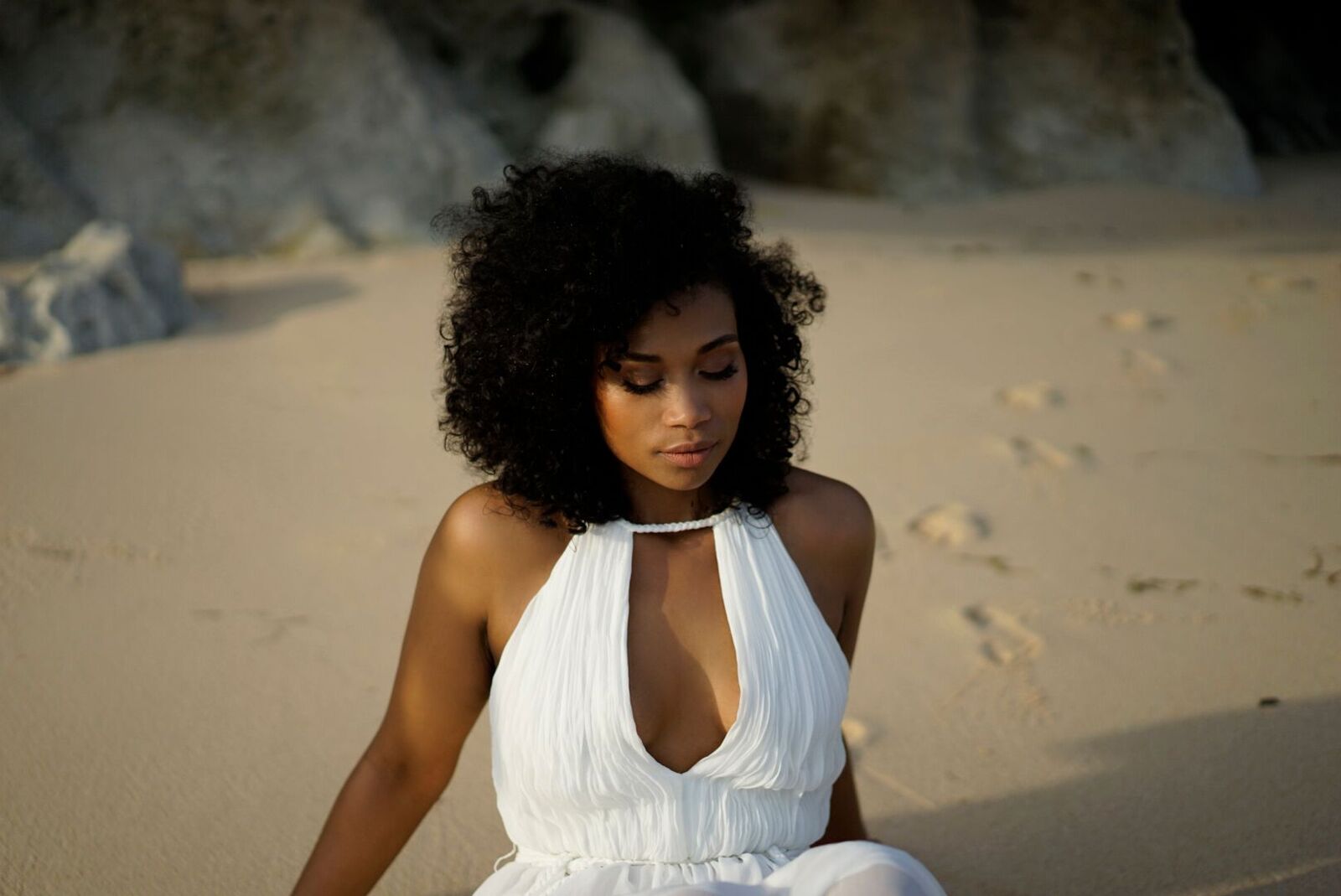 Founded by: Dana Jackson
Based in: Houston, Texas
Founded in: December 2016
What you need to know: Dana Jackson was diagnosed with lupus nephritis, the most severe form of the autoimmune disease, in 2011. Her struggles with the disease wreaked havoc on her body causing her to gain 100 pounds in water weight, find her body covered in rashes, and lose her hair. With recovery, came renewed inspiration to nourish her body as it healed. "I'd never treated my skin like an organ before," she told Observer (hot tip: your skin is, in fact, your body's largest organ). And so, Heal Whipped Skin Soufflé (now her bestseller) was born. Jackson was still working in entertainment at the time and had no plans to leave—"it was the only thing I had left from my life before lupus. As draining as it was, it made me feel 'normal' and like lupus hadn't disrupted my entire life," she said. When her company got bought out, Jackson decided to take the opportunity to dedicate herself to her beauty brand.
The result is Beneath Your Mask, a collection of skin and body care products. "I don't believe you need a morning, mid-day and night oil or creams," she noted. Ingredients are sourced from their native countries, and products are created in small batches. Jackson makes the formulations herself. Her products are made to multitask and work on all skin types, including sensitive.
Must-try product: The  Heal Whipped Skin Soufflé ($80) is a balm minus the usual density. It melts into a thicker-than-oil substance, without feeling heavy on the skin. It's imbued with antibacterial, anti-aging, and antioxidant properties and smells like a spa, thanks to lemongrass, lavender, and tea tree essential oils. Try this decadent blend of shea butter, Vitamin E, avocado, and other high-nutrient ingredients as the temperature drops.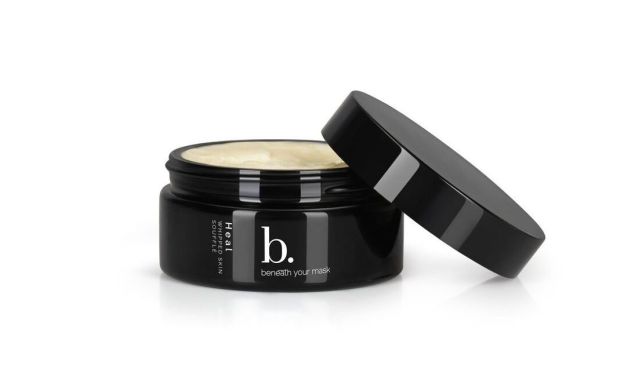 Founded by: David Rodrigues and Michael Putman
Based in: New York City
Founded in: August 2017
What you  need to know: Though Elysian has only one product at the moment, it's clear that co-founder, David Rodrigues, has a vision for something larger. Rodrigues and his partner, Michael Putman, are both New York City-based makeup artists, and the products were born because the duo wished there were more luxury makeup products that felt like a natural extension of one's skincare routine. They wanted clinically-tested actives without common irritants (i.e. no fragrance, alcohol, or other common inflammation-causing ingredients allowed). "Thus, our first lovechild—Delorean Age-Suspending Treatment Primer—was born," said Rodrigues.
Must-try product: The one and only: Delorean Age-Suspending Treatment Primer ($82). A blend of hyaluronic filling spheres and peptides work together to fight wrinkles and fine lines in the immediate and long-term, leaving skin plumped and at it's prime for makeup application.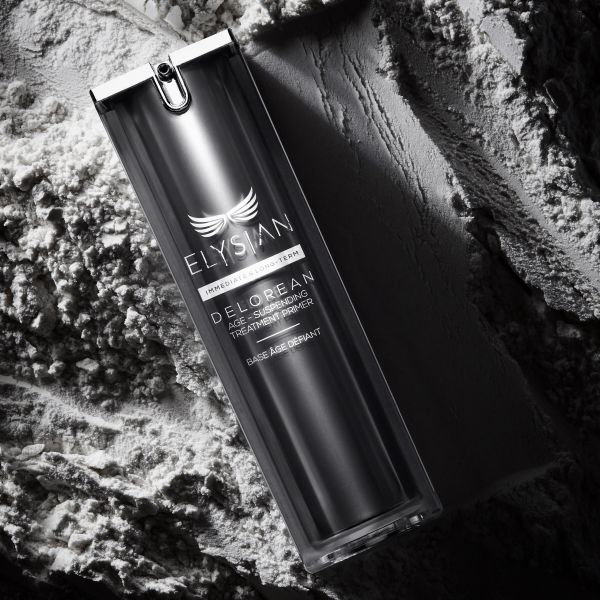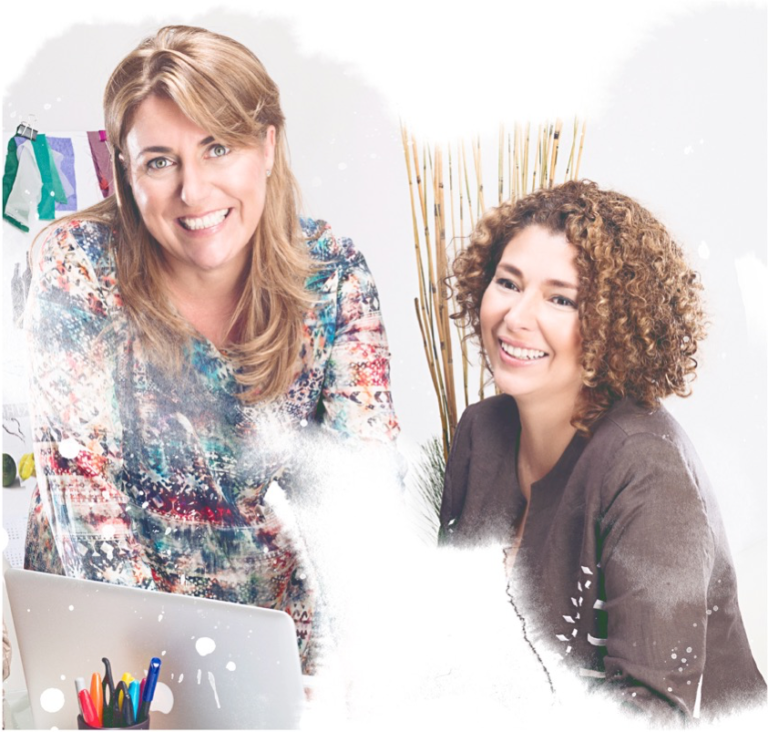 Founded by: Begona Sanjuan and Isabel Ramos
Based in: Barcelona, Spain
Founded in: January 2017
What you need to know: Ayuna's origin story has echoes of Well Within's—they're two former employees of Natura Bissé who took their knowledge of the luxury space and gave it the natural beauty treatment. It's a good origin story. Admirably, the line (while on the pricier side) believes in aging well and advocates for fewer products. They believe in what they call cosmetic "fasting"—Ayuna in fact translates to fasting in Spanish. They aim to eliminate overstimulation, limit intake, and provide a balanced diet for skin. This, they believe, will allow it to function at its best.
Must-try product: The Balm: Volcanic Revitalizing Mask ($130) is a detoxifying mask with a gentle texture. Active carbon draws out impurities while Pullulan, a natural sugar, hydrates and firms. Skin is left purified and bright.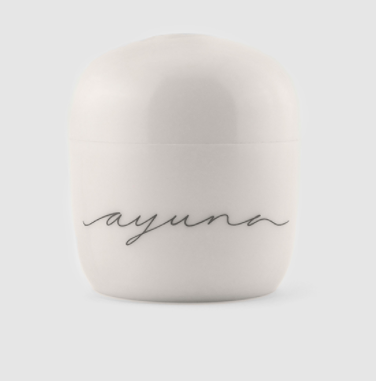 Founded by: Anna Mitsios
Based in: Sydney, Australia
Founded in: 2014
You're going to be hearing more about Edible Beauty in the next year. Edible, true to its name, creates both skin care and tea for an immersive health experience. The brand goes beyond pure, organic ingredients and uses edibility as its gold standard. The belief is that, as the skin absorbs 60 percent of what's topically applied to it, ingredients matter as much as they do in what we eat. Beyond the edible factor, the line is formulated with wild crafted ingredients, sourced from some of the Australia's most remote and untouched locations. "This means they have a very rare antioxidant profile," Mitsios told Observer. "Their exposure to near-constant and extremely harsh conditions force them to develop a highly efficient self‐defence mechanism in order to survive." A type 1 diabetic, Mitsios was inspired to pursue a career in beauty and wellness and left finance to do so. Edible Beauty came to be while she was working at a natural fertility clinic. "I was literally whipping shea butter, cocoa butter and rose-water in my mother's cake mixer and started sharing my creations with friends and family," she says. It wasn't until after further research, courses, and meetings with cosmetic chemists, that the brand was formally born.
Must-try product: The Sleeping Beauty Purifying Mousse ($50). It's a sleeping mask (basically, a night cream) that works to help the skin detox and hydrate while you get your zzz's. It's a delightful whipped cream texture—super light, chock full of Australian pink clay and zeolite—which works to purify the skin. Aloe vera gel hydrates and avocado oil has been shown to reduce an oily t-zone by over 70 percent in three weeks. Finally, the Australian native Snowflower Seed Oil is anti-inflammatory, so it helps by nourishing and brightening.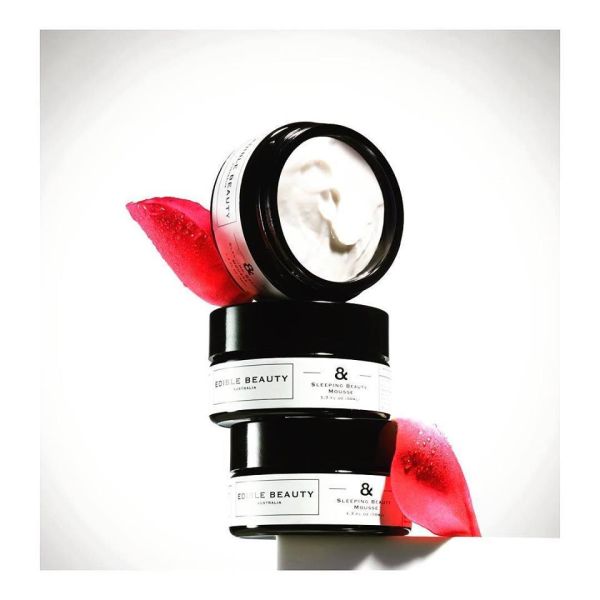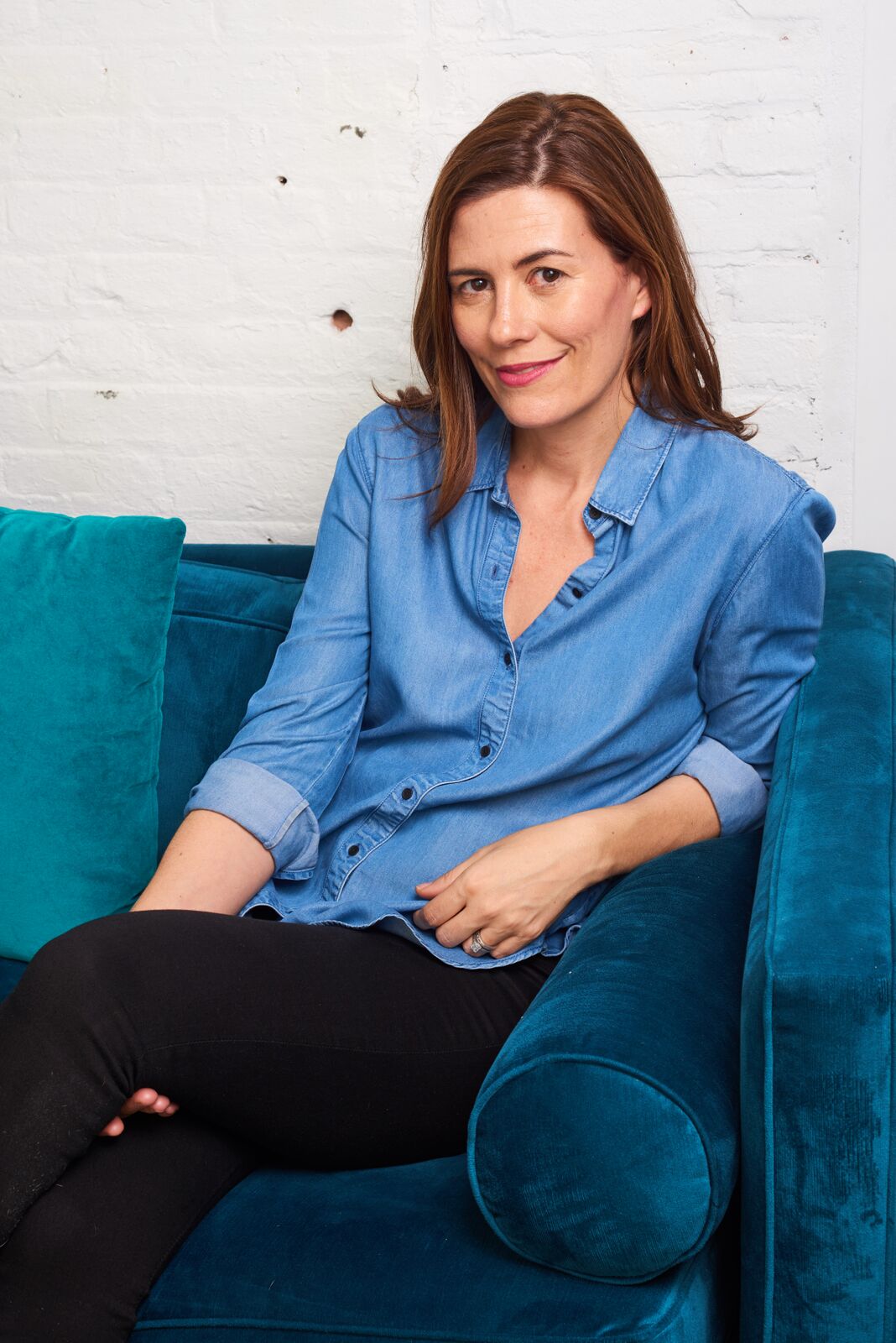 Founded by: Lindsay Knaak-Stuart
Based in: Brooklyn, New York
Founded in: April 2017
What you need to know: Meant creates "do-all" products that serve multiple needs at once, which means you can cut down on your consumption and simplify your routine. The brand was founded by Lindsay Knaak-Stuart and her husband. She leveraged her 20 years of corporate retail experience as a leader in brand marketing strategy to guide her entrepreneurial undertaking. The result is this five-piece collection of unisex products meant to streamline your shower. See: The Do-All Wash, which is a shampoo, body and face wash, and The Do-All conditioner, which can also be used as a hair mask or shaving cream. "I continued to work in fashion full-time for a year while I built the brand. So much of Meant was made between the hours of 10 p.m. and 2 a.m., after my kids were asleep," Knaak-Stuart told Observer. With that in mind, it's really no surprise the collection is a busy mom's dream.
Must-try product: The Absolute Balm ($45) is Meant's hero product that turns from a thick, balmy salve into an oil as you work it into your skin. Their shea nilotica butter is sourced from Uganda (an upgrade from your everyday shea butter). It's got a bergamot and grapefruit blend, which adds an uplifting dose of aromatherapy. It can be used anywhere and for anything but works especially well on cracked heels.
Sara Spruch-Feiner writes about beauty, fashion and wellness, but here at Observer you can find her talking about the newest beauty launches. Check back each month for her favorite new product launches. Find her at @sarajanenyc.
More from Sara Spruch-Feiner:
Rescue Your Complexion This Fall With 22 New Beauty Buys
23 Late Summer Beauty Buys to Soothe and Repair Sun-Kissed Skin
23 Beauty Launches to Get You Through the Hottest Days of Summer