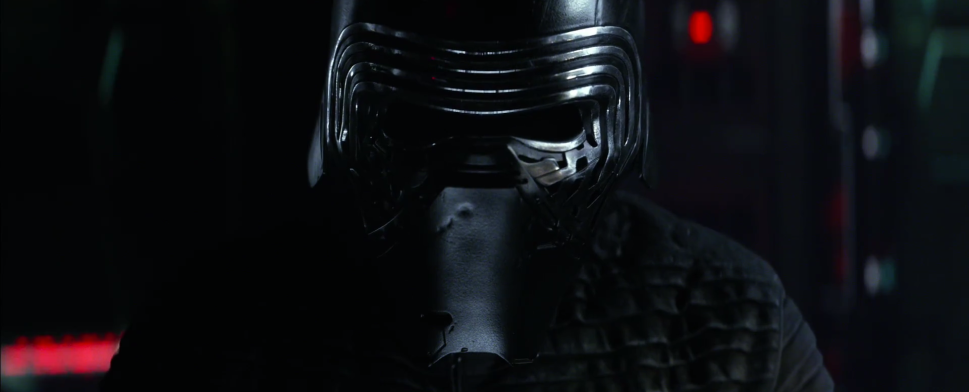 Star Wars: The Last Jedi is less than two months away (and we're already making box office predictions), which means fans are obviously going to watch the entire saga in a row (including Rogue One) ending with The Force Awakens. Why? Because that movie has remarkable rewatchablity and because we want to be fully informed and prepared as we head into this next chapter of Star Wars. But this time around, pay particularly close attention to the scene where (spoiler alert…but if you still haven't seen the movie nearly two years later, what are you doing with your life?) Adam Driver's Kylo Ren (AKA Ben) kills his father Han Solo. That wasn't an easy scene for Driver to film and it certainly wasn't easy for him to watch. The actor was understandably afraid that he'd forever be known as the guy who killed one of cinema's greatest characters.
In an interview with GQ, Driver recalled seeing the scene for the first time.
"When I watched the premiere, I felt sick to my stomach… Immediately, I thought I was going to puke. I was holding my wife [Joanne Tucker]'s hand, and she's like, 'You're really cold. Are you OK?' Because I just knew what was coming — I kill Harrison Ford — and I didn't know how this audience of 2,000 people was going to respond to it, you know?"
It's no secret that Harrison Ford wanted Han Solo to die in Return of the Jedi for the sake of the film's emotional weight. The actor has often criticized George Lucas and company for not going through with it. But 30 years later, he got his wish when Kylo Ren killed him with his own lightsaber. However, Han Solo may not be gone in spirit and I'm not talking about a Force Ghost.
As we've seen, Kylo Ren is a less settled character than others we've seen, prone to outbursts and tantrums. Given that The Last Jedi takes place right after The Force Awakens, there's a good chance he'll have some lingering feelings about murdering his own father. Driver hinted as much last year to Vanity Fair.
"I feel like almost everyone is in that rehabilitation state. You know, I don't think that patricide is all that it's cracked up to be. Maybe that's where Kylo Ren is starting from. His external scar is probably as much an internal one."
Star Wars: The Last Jedi will hit theaters on December 15.