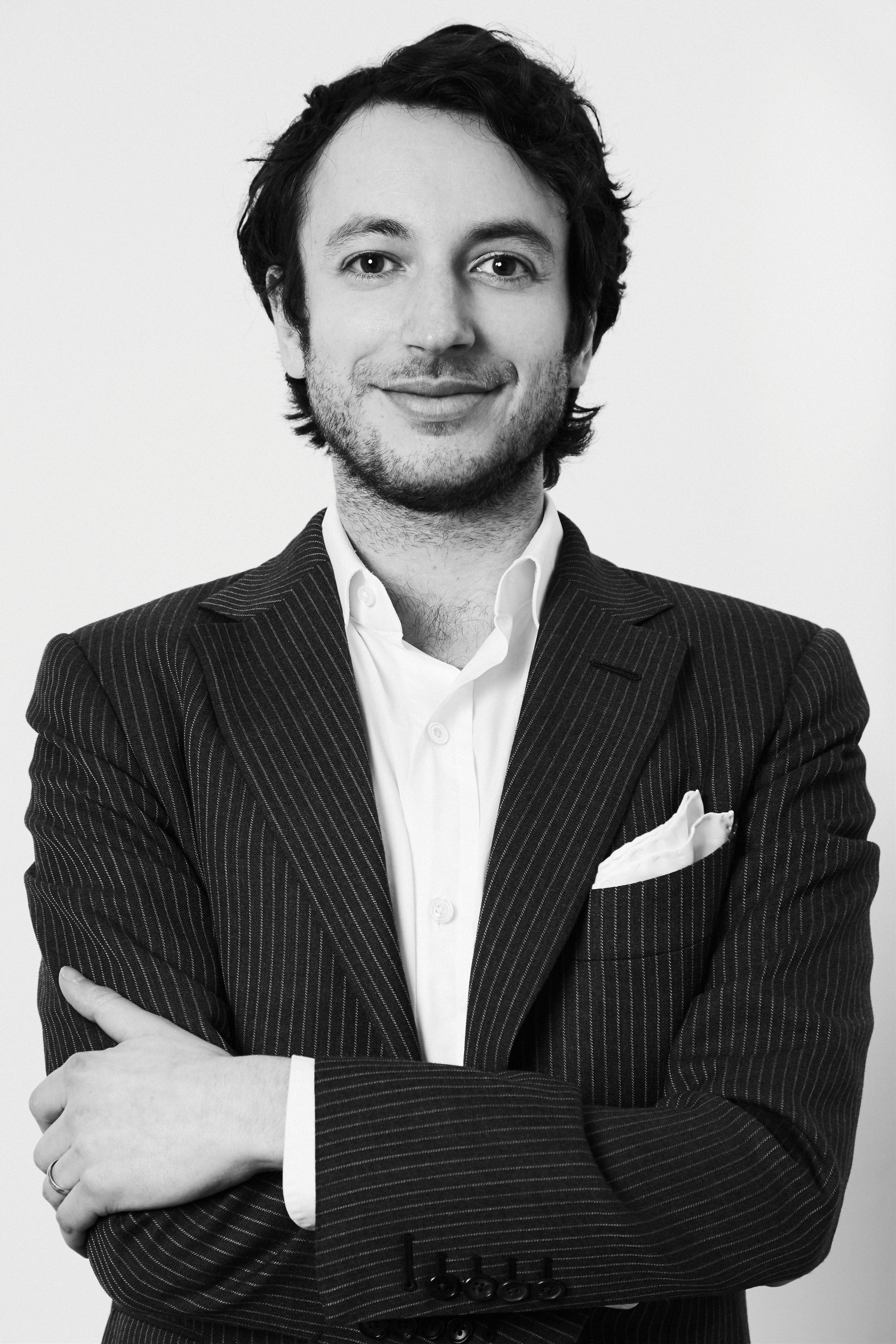 Adam Pritzker is one of those bold entrepreneurs who isn't afraid to compare his business to others in the market. "I think the best way to talk about a brand is to talk about the people we admire," he explained to the Observer. Pritzker went on to liken Assembled Brands, the mini fashion empire he started in 2013, to Y Combinator, an innovative funding model for startups. Oh, and he mentioned Prada and LVMH, too. Needless to say, the latter is a particularly bold contrast.
Assembled Brands counts just seven brands in its stable, including The Line, Protagonist, Khaite and Figue; compare that to the 70 labels that fall under the LVMH umbrella, involving fashion behemoths such as Louis Vuitton, Christian Dior, Givenchy and De Beers. But Pritzker is also an ambitious businessman who is well on his way to shaping America's first major fashion conglomerate.
Assembled Brands' very first project was The Line, which Pritzker built from scratch with Vanessa Traina—who also serves as the executive creative director for all of the entire business. The duo, who met while growing up in San Francisco, wanted to create a retail experience that seamlessly took shoppers from their online scrolling to their IRL browsing experience, and vice versa. That might explain why each of The Line's retail destinations, referred to as The Apartment, feel as if you're walking into a well-decorated abode, including a fully-furnished bathroom and a cozy chic living room; just add a laptop computer. But assembling a drool-worthy—and fully shoppable—pied-à-terre on Greene Street in Soho wasn't just to rack up Instagram likes, it was actually a strategic business move. According to Pritzker, part of the reason he launched The Line was to "attract all the stakeholders in the industry, to really have a conversation about online and offline, the changing nature of the retail and fashion space."
While introducing The Line, Assembled Brands' next move was to help launch Protagonist with co-founder Kate Wendelborn (who has since left the brand), described on their website as "a ready-to-wear collection that elevates the modern wardrobe." Tenfold, a simple but sleek homewares range followed not long after. Then they began building Khaite, with a subversive but wearable selection of feminine suits, boxy knit sweaters and expensively draped blouses.
Pritzker, an heir of the Hyatt Hotel family, hasn't always been a fashion guy. He co-founded General Assembly, an education startup, in 2011, which landed him a spot on Forbes' 30 Under 30 list in 2012. He left the burgeoning business because he felt the tech industry "didn't need any more money." But fashion? That sector could use some help.
"I felt like fashion retail was undergoing a rapid transformation. The industry is incredibly important, because of the amount of money, both [in terms of] investment and consumer spending, that go towards it," he explained. Then he added: "I'm attracted to disruptions, more than I am being a part of something that's established."
There's no better time for a shakeup than now, especially considering that the year 2017 has been marked as a "retail meltdown." And beyond being hailed as the mastermind behind a growing fashion empire, Pritzker deserves some recognition for creating a retail equation that actually works.
By focusing on just four areas—finance, capital, content and sales—Assembled Brands specializes in building the business side of promising companies. According to Pritzker, designers can benefit from his plan to "lower their costs, increase their distribution and build brands that have a precise and a bold aesthetic." Traina told the Coveteur, "shared resources is really where we're making the biggest investments."
Assembled Brands is also very discerning about the brands they align with, onboarding those that make between $1 million to $2 million in revenue each year, per The New York Times. Pritzker maintains that he is not trying to build the next Tory Burch or a launch a billion-dollar fashion brand.
"I always say to our creatives, 'If you sold your company for $25 million to $50 million, how much would you make? Would that change your life?'" Most of the time, he confirmed, the young entrepreneurs say yes.
Assembled Brands recently added a flurry of new brands to their roster, including Suki Waterhouse's accessories range, Pop & Suki, the hippie chic wares of Figue and the made-to-measure footwear from Margaux.
"They have been key in helping us reorganize, by providing an underlying structure, which includes access to their HR and legal teams as well as the chance to use the photo studio they are currently creating. Previously, we had been spending too much on third-party resources," said Sabina Schlumberger, Partner and Co-Founder of Figue. Pritzker and company also encouraged Figue to switch from a top/down financial model to a bottom/up structure, which aligns much better with a growing brand. 
Margaux's co-founders Alexa Buckley and Sarah Pierson echoed a similar sentiment. "Apart from the internal operational and financial efforts we've focused on these last few months, Assembled Brands has proved to be a true partner and advocate as we've worked to close a round of fundraising," said Buckley. "Investors have recognized that our partnership is invaluable to Margaux for a number of reasons: access to capital, rigorous financial planning, and far-reaching industry connections."
Years back, Traina, the consultant and stylist who helped shape the brands of Alexander Wang and Joseph Altuzarra, presented Assembled Brands with a list of 200 companies that would be fitting recipients for their services. Now, prospective brands come knocking.
"We were about to start our second round of fundraising and I came across an intriguing article about Assembled Brands in The New York Times," explained Figue's Schlumberger. After getting an introduction to John Zdanovski, the Executive Vice-Chairman and CEO of Assembled Brands and realizing they say eye-to-eye with Pritzker, the five-year-old brand was added to their roster. 
Part of the appeal of Assembled Brands' bottom line refers back to Pritzker's desire to keep his businesses on the smaller side, providing shoppers with a more personal experience while ensuring that quality and aesthetic remain high.
"If you look at Instagram, that's exactly why influencers are monetizing through the creation of goods. Would you rather go to a faceless megabrand store, even a luxury one, which looks the same in Tokyo as on Rodeo [Drive]? Or would you rather have the local experience?" He asked. "People are far more interested in small-batch, exclusive merchandise and experiences that connect to where the thing is created and who created it."
He might not be reinventing the fashion industry as a whole, but Pritzker does pose a good point: with a little disruption, a well-thought-out business plan and a roster of talented designers, the future of retail can be shaped. And it can have a great aesthetic, too.