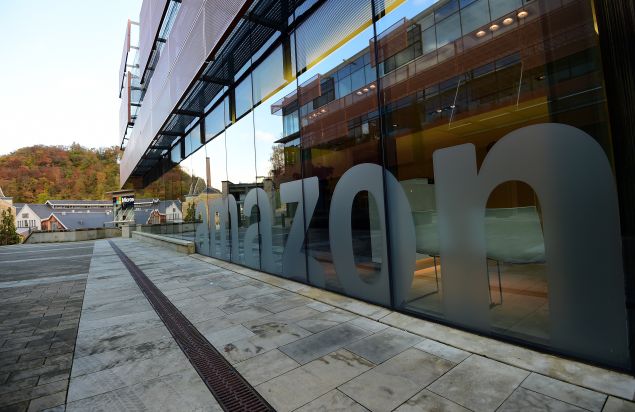 Amazon is well known for its shrewd partnerships, with both established companies like Whole Foods and up-and-coming ventures like food delivery startup Olo. But the online retailer has also faced some bumps along the way—it was recently rebuked by the British government for recommending bomb ingredients to customers.
Now Amazon is embroiled in yet another controversy. And this time, the company's seemingly canny business sense may hurt it.
The European Commission announced today that Amazon must pay 250 million euros (about $294 million) to Luxembourg because it received illegal tax benefits in the country from 2006 to 2014. The council ruled that there was no "valid justification" for the cuts, which allowed Amazon to pay four times less in taxes than other local companies subject to the same rules.
During the period in question, Amazon shifted its profits to a holding company that wasn't subject to taxes. This company did no business and didn't have employees or an office.
Amazon said in a statement that it was considering its legal options, including an appeal.
"We believe that Amazon did not receive any special treatment from Luxembourg and that we paid tax in full accordance with both Luxembourg and international tax law," the statement read.
In recent years, the company revamped its tax practices so that sales were no longer funneled through Luxembourg.
Amazon may have actually gotten off easy. Reuters calculates the company actually shielded about 900 million euros ($1 billion) worth of European profits from taxes. The Luxembourg tab is also only a fraction of the 13 billion euros ($15 billion) that Amazon must pay to Ireland over unpaid taxes. The European Commission referred Ireland to the European Court of Justice today over its failure to collect that debt.
The main reason for the low tax figure announced today is most likely jobs. Amazon employs 1,500 people in Luxembourg, which only has 500,000 citizens in total. The company's European workforce numbers about 50,000 people.
As such, Luxembourg was on the defensive today. The country's finance ministry said in a statement that "Amazon has been taxed in accordance with the tax rules applicable at the relevant time."
Even if Amazon was forced to pay the tax, it wouldn't put a big strain on finances—the company reported profits of $35.7 billion in the first quarter of 2017 alone.
Today's news also had little effect on Amazon's stock price—shares were actually up almost one percent in morning trading.
Amazon is currently seeking locations for its second headquarters in the United States. It remains to be seen whether the newly unearthed tax troubles will discourage cities from applying.