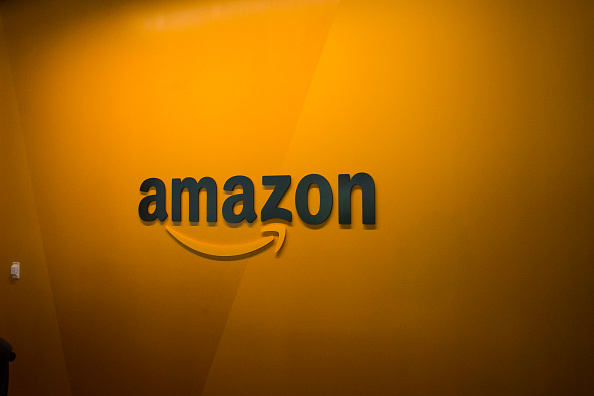 As New York City mounts its bid to get the next Amazon (AMZN) headquarters, the five boroughs are in an increasingly fierce competition to show what they have to offer the online retail giant.
At the end of September, the city announced that it received proposals from 23 neighborhoods. Amazon requested that cities identify sites that could provide at least 500,000 square feet of commercial space by 2019 and up to 8 million square feet beyond 2027. The city plans to present its proposal to Amazon by Oct. 19.
The city's push for the Amazon headquarters represents its latest effort to beat its tech rival Silicon Valley. Last month, former Mayor Michael Bloomberg, Gov. Andrew Cuomo and Mayor Bill de Blasio officially opened the Cornell Tech campus on Roosevelt Island. Bloomberg, who donated $100 million to the $2 billion campus, said that the opening of the campus signaled that the city was putting itself in the same playing field as Silicon Valley.
Marcus Moufarrige, chief operating officer of ServCorp, an organization that provides office space solutions in 22 countries, said that Amazon will run duplicate corporate offices because they want the second headquarters to be identical to their Seattle home base and a location that will be able to house 5,000 employees.
"They're gonna have 5,000 more employed people who are paying local taxes, who are supporting the business in building that social economy and that social community in a very concentrated area," Moufarrige said.
A spokeswoman for de Blasio could not provide further updates on the process. Amazon could not be reached for comment.
BROOKLYN
In September, Brooklyn Borough President Eric Adams and the Brooklyn Chamber of Commerce announced the "Brooklyn Prime" campaign to bring the headquarters to Brooklyn.
Adams and Andrew Hoan, the chamber's CEO, wrote an open letter to Amazon in which they noted the borough's universities, quality of life, transit access and key locations along Brooklyn's Innovation Coast already being constructed.
Ofer Cohen, president of TerraCRG, a commercial real estate brokerage firm focused on Brooklyn properties, said that the cost of real estate has "gone up tremendously" in Brooklyn over the last decade and that it is "very unlikely to be the most affordable place for Amazon to be." But he said that it is "the most exciting place it could be," noting its access to talent given that it is home to a significantly growing demographic "that is very skilled in creative, tech and media." And he noted that Amazon is requiring that a big chunk of space be available in 2019.
"A lot of what Brooklyn has to offer is on an as of right process and doesn't not require entitlement risk or zoning risk for the first stage," Cohen said.
Brooklyn Navy Yard, an industrial park run by the Brooklyn Navy Yard Development Corporation on behalf of the city, which owns the park, and Industry City in Sunset Park have been touted as ideal locations.
"It's very close to Manhattan," Cohen continued. "It's very close to the bridges. It's very accessible by car but it's not as accessible by subway but ultimately, if you build your own campus and all your amenities and employees are there, that may not be an issue."
Industry City, he said, has "some public transportation" but also said that it is made up of older buildings "that have a lot of character."
"I'm assuming to accommodate an Amazon tenant, they would have to have a component of new construction," Cohen continued. "But Industry City is an amazing part of Brooklyn and the city and it's relatively close."
QUEENS
Queens Borough President Melinda Katz sent a letter to de Blasio proposing Long Island City. In the letter, she points to Queens as the "ideal metropolitan environment for Amazon to expand its footprint," noting a surge in tourism numbers and proximity to airports.
Long Island City, she said, is "exactly the urban center Amazon is seeking." She said that it has been the "home of innovation and technology for decades" and that Long Island City is just five stops on the 7 train from Hudson Yards, Amazon's new 359,000 square-foot office building expansion project. Her office completed a strategic plan for the "equitably growth of the tech ecosystem of the area."
Sunnyside Yard, a rail yard network in Western Queens, has also been touted as a possible location. Grant Long, a senior economist for Street Easy, said that it would "probably have ample space for what Amazon is looking for." He noted that the site connects communities in Queens separated by a "giant open space."
"I think the pros are really that it's a very well located, underutilized piece of land," Long said.
But he acknowledged that it may be hard to develop the site to accommodate Amazon's needs, citing political and logistical hurdles.
Moufarrige said that Amazon will look at property value and whether the infrastructure is good and a location that has an appropriate amount of land.
"Now you can find that land in Queens…there's plenty of land out there that Amazon can build their new building but is there infrastructure to support the 5,000 people," he said.
MANHATTAN, THE BRONX AND STATEN ISLAND
Last month, Bronx Borough President Ruben Diaz, Jr. and other elected officials wrote a letter to Amazon Founder and CEO Jeff Bezos, noting the borough's proximity to airports, that it is constructing a new Metro North commuter rail spur in the Bronx, that it has the largest number of colleges, parklands and hospitals in the city.
Long said that the Bronx is a large borough and that it benefits from "pretty great transportation access."
"I do think it's an interesting idea if they can find a suitable space," he said.
Long also noted that the World Trade Center site in Lower Manhattan has "quite a bit of space that would be available" but wondered if there is enough space around it "that's gonna be configurable to their needs."
Amazon is opening a $100 million, 855,000-square-foot mega warehouse on Staten Island — the company's first major facility in New York State. Staten Island Borough President James Oddo recently said that a vertical structure could be constructed on the North Shore and that employees can choose from the Staten Island Ferry, upcoming fast ferries, the bus and the train as transportation options.