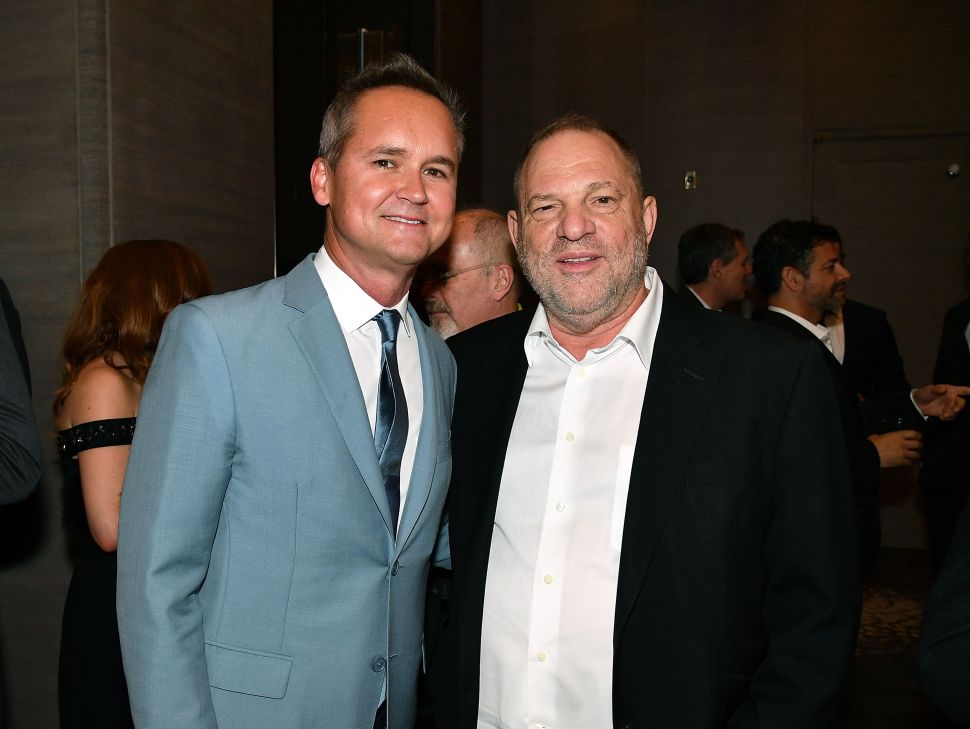 Amazon Studios head Roy Price has been put on leave following a THR story detailing an alleged incident of sexual harassment. Variety originally reported  the streaming giant had suspended Price while an Amazon spokesperson confirmed the report to BuzzFeed News: "Roy Price is on leave of absence effective immediately. We are reviewing our options for the projects we have with The Weinstein Company."
The Information's Kim Master published a story in late August that Price had been investigated by Amazon for "unwanted sexual remarks" toward The Man in the High Castle producer Isa Hackett. Price allegedly propositioned Hackett at San Diego Comic-Con in 2015, telling her in a cab, "You will love my dick." Hackett is the daughter of author Philip K. Dick, whose work serves as the basis of The Man in the High Castle and the Blade Runner features.
Price's story is being looked at once again following the detailed reports of Harvey Weinstein's alleged sexual misconduct over decades that led to his ouster from The Weinstein Company. Attorney Lisa Bloom is assisting Weinstein in the aftermath and was working with Price until recently. On Thursday, she told BuzzFeed News that her "representation of Roy Price has concluded."
Per Deadline, Amazon's COO Albert Cheng will assume Price's duties for the time being.
Also on Thursday, actress Rose McGowan accused him of "funding rapists, alleged pedos and sexual harassers" on Twitter in reference to Amazon's highly-hyped and expensive upcoming Weinstein Co. series, that may now be on the back burner. She said she informed Price of Weinstein's past transgressions to no avail.
On the creative side, Amazon has struggled to compete with Netflix and Hulu in original content. Outside of Transparent, which has won several Emmys but never been a big viewership draw, Amazon has not produced a real mainstream hit. Making matters worse is a Wall Street Journal report from earlier this month that revealed that Amazon had passed on The Handmaid's Tale (which Hulu happily snatched up and won the Best Drama Emmy for) and Big Little Lies (HBO's buzzy summer miniseries).
Price was rumored to be on the hot seat after Amazon invested $4.5 billion into original content in 2017 with little to show for it.