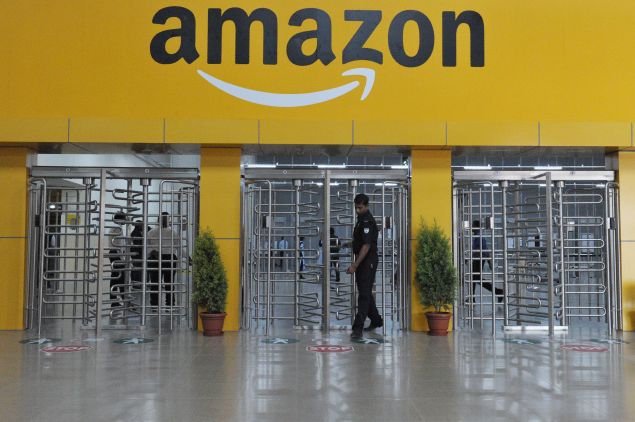 Dozens of U.S. towns and cities are competing to be the site of Amazon (AMZN)'s second North American headquarters, and they're using plenty of gimmicks to make their case. Many locales submitted slick videos featuring Alexa, while others went even further than that—business leaders in Tucson sent a cactus to CEO Jeff Bezos (which he donated).
And then there's Stonecrest, Georgia. Or should we say Amazon, Georgia?
Yes, in a move that's both desperate and maybe genius, one Southern city has actually offered to rename itself Amazon if it's picked as the site for the company's "HQ2."
The Stonecrest City Council voted 4-2 earlier this week to designate 345 acres of municipal land as the city of Amazon if the online retailer builds in the area. The council also sent a resolution to that effect to the Georgia General Assembly.
"There are several major U.S. cities that want Amazon, but none has the branding opportunity we are now offering this visionary company," Stonecrest Mayor Jason Lary told The Atlanta Journal-Constitution. "How could you not want your 21st century headquarters to be located in a city named Amazon?"
Stonecrest, which was just incorporated as a city this year, does actually check some of the boxes on Amazon's long list of requirements for a second headquarters. It's located near Hartsfield–Jackson Atlanta International Airport, and town attractions include a nature reserve and national heritage site.
That might not sound like much, but it does cater to Amazon's wish for an area ripe for expansion—the company is pledging over $5 billion in capital investments to the new headquarters. Georgia also doesn't have the high real estate costs of areas like New York City.
But even with its naming gimmick, Stonecrest still lacks many of the items on Amazon's wish list. The company wants to build in a metropolitan area with one million residents where it can employ 50,000 people, but Stonecrest and its environs only have about 53,000 residents in total. The area also lacks access to mass transit—Atlanta's MARTA trains don't offer service in Stonecrest.
Lary said the city of Amazon could enter into an agreement with Stonecrest to provide city services, but it's unlikely Bezos and company would want to bargain with Georgia town government.
Stonecrest plans to submit an official proposal to Amazon by October 19, when the submission window closes.
Amazon has not yet commented on Stonecrest's viral marketing ploy. Given the company is in the middle of a tax fight with the European Union, it's definitely got bigger fish to fry at the moment.