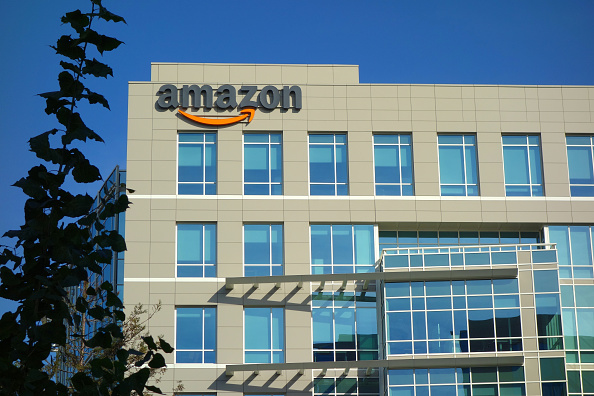 It was a big quarter for Amazon.
The e-commerce giant reported third quarter earnings this afternoon, and they massively exceeded expectations. Amazon took in $43.7 billion in revenue, over $1 billion more than expected and an increase of 34 percent from the same period last year.
Stockholders earned 52 cents per share, a huge increase over the three cents per share that was expected.
Amazon Web Services, the company's cloud platform, made $4.58 billion, a 42 percent increase over last year and more than the $4.51 billion analysts predicted.
Amazon also added 160,000 employees in the last three months. This not only puts Amazon in a better position for the holiday season, it also makes the retailer the second largest employer in the U.S. after Walmart.
Shares in Amazon jumped almost eight percent in after hours trading, which made up for a slight shortfall at the end of the day.
These figures represent a big rebound for Amazon, which had a subpar second quarter—below Wall Street's expectations.
Much of this success can be attributed to Whole Foods, which Amazon formally acquired for $13.7 billion in late August.  The supermarket chain accounted for $1.3 billion in Amazon sales.
Prime Day, which Amazon hosted for the third time in July, was a big revenue driver, yet again. It was Amazon's biggest sales day ever, racking up 60 percent more in sales than the previous year and surpassing Black Friday and Cyber Monday.
The earnings report also pointed out that Alexa, Echo and Fire TV continue to be successes for Amazon. And the company got even more press because of its search for a second North American headquarters.
Given the steady flow of ideas, workers and cash, Amazon expects fourth quarter earnings of between $56 and $60 billion. Time will tell if Santa Claus is good to Jeff Bezos's behemoth during the Christmas rush.