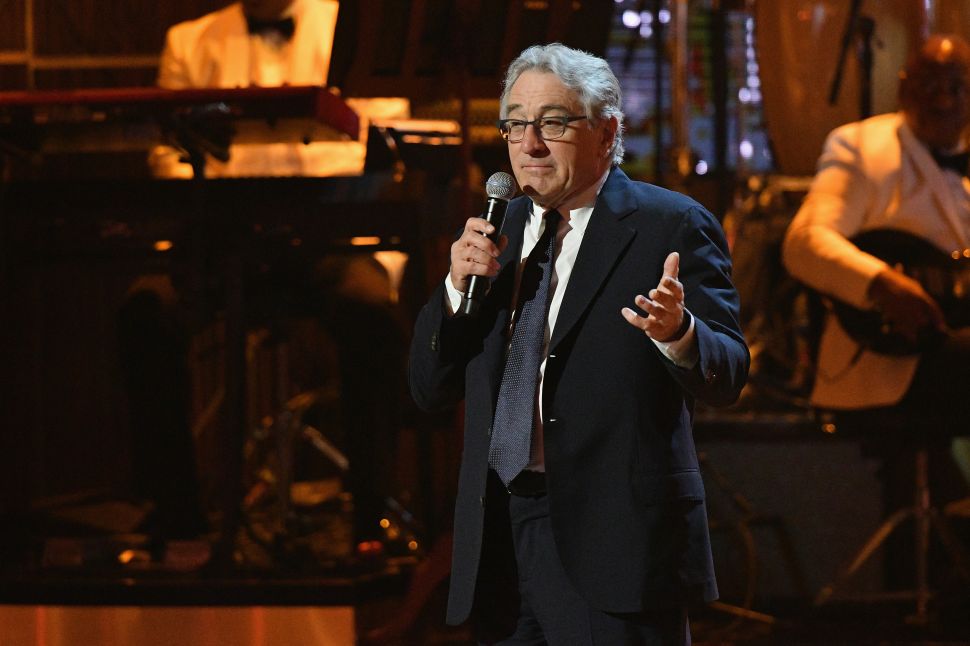 In the wake of the bombshell reports detailing Harvey Weinstein's decades-long alleged sexual misconduct with women, executives at Amazon (AMZN) are growing wary of two heavy-hitting and expensive Weinstein Company series it has on the docket. According to THR, both male and female studio executives have expressed internal concerns with the company's involvement.
The two series are The Romanoffs, an anthology series from Mad Men creator/showrunner Matthew Weiner, which has put together an elite cast, and a still-untitled drama from Oscar-winning director David O. Russell (Silver Linings Playbook, American Hustle) starring Robert De Niro and Julianne Moore. Both series have generated immense interest from television's critical community as well as more casual TV viewers.
Per the outlet, The Weinstein Co. was expected to finance half of the $160 million De Niro drama and co-finance the $75 million for The Romanoffs, but have yet to receive a single payment. Sources told THR that a Tuesday morning meeting of executives overseen by head of TV business affairs Dan Scharf was called in order to separate Amazon from The Weinstein Co. without impairing project quality or relationships with those involved. Asked for comment, VP communications at Amazon Entertainment Craig Berman told them, "We are reviewing our options for the projects we have with The Weinstein Co."
Production on The Romanoffs is said to be going well, but that Russell's drama has already eaten up $40 million with just a handful of scripts seen by Amazon. Amazon Studios head Roy Price brought in The Weinstein Co. to co-finance, but contractually excluded Weinstein from providing creative input. Weiner reportedly expects mention of The Weinstein Co. to be scrubbed from his series.
Some in the Tuesday meeting are said to have advised backtracking on Amazon's two-season order for the expensive Russell drama, whose price tag was so enormous that other networks and streaming services reportedly turned down pitch meetings (HBO's Westworld was considered a huge investment at $100 million). De Niro alone is said to be earning $750,000 per episode, making him television's highest-paid actor in a drama. Price is thought to be prioritizing the series despite its financial burden as Amazon's content development strategy shifts away from critical darlings and moves toward breakout mainstream drama hits like Game of Thrones and Stranger Things.
Amazon isn't the only content home that is distancing itself from Weinstein. Many of his TV shows are removing his name from the producer credits, such as Lifetime's Project Runway, while Apple (AAPL) recent canned a planned 10-part Elvis Presley biopic miniseries from The Weinstein Co.