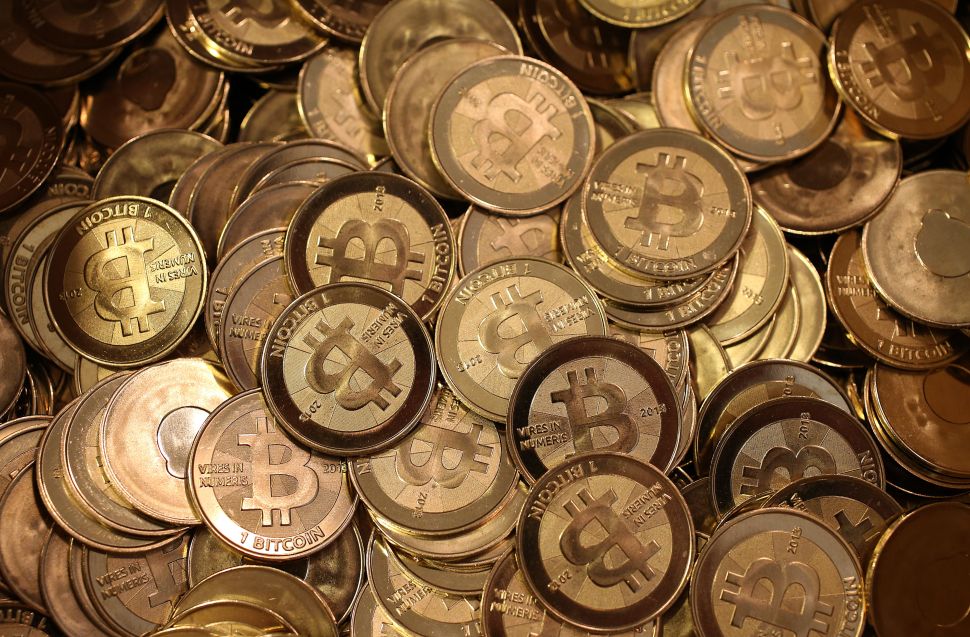 Your average soccer mom isn't using Bitcoin. Like most Americans, she's scared to use this amazing, cutting edge financial technology because the anonymous nature of Bitcoin attracts users that no mom wants to get near: terrorists, drug traffickers, sex slavers and rogue nations like North Korea. What a nightmare.
That nightmare is about to end, however. With the introduction of AML BitCoin, the first digital currency that incorporates patent-pending anti-money laundering and "know your customer" provisions of America's strict banking laws, soon soccer moms and the rest of us may be able to use digital currencies everywhere from Target to McDonalds to the local gas station.
I love Bitcoin and the idea of total freedom from government regulations. I'm a libertarian who treasures freedom, but I also want to use a digital currency that's useful, which is why I'm excited about AML Bitcoin.
Bitcoin has dominated financial news in the past few months, as the world started to recognize the cybercurrency as a true alternative to the world's worthless paper currencies. In this world of market-based digital currencies, where value is based only on demand versus supply, Bitcoin recently soared by 70 percent in a single month, reflecting the growing worldwide realization that the future belongs to digital currency.
Even IMF Chief Christine Lagarde, who is at the epicenter of the world's financial establishment, believes Bitcoin, and digital currency in general, are the future. Addressing a conference in London last week, Lagarde advised, "The best response by central bankers is to continue running effective monetary policy, while being open to fresh ideas and new demands, as economies evolve." The fresh idea she is enthralled with is Bitcoin.
She's not alone. Marcus Andrade, the CEO of NAC Foundation, the creator of AML Bitcoin, has been furiously traveling the world for the past few weeks, trying to keep up with governments' requests to meet him and explore his new AML Bitcoin as a solution to the difficulties confronting cybercurrency.
In Panama, Andrade met with regulatory and financial authorities in urgent and very productive conclaves. Panama has been under siege from the international community for having a financial system that tries to respect privacy rights, but freedom lovers are not the only ones taking advantage of Panama's free market forays.
Panama's financial system is riven with cartel and criminal money laundering, including their Colon Free Zone, and it is under imminent threat of sanctions as a result. Since Andrade's visit, they have been scurrying to find a way to integrate the AML Bitcoin in payment structures for everything from banks to the Panama Canal to thwart the cartels but maintain their free market approach. AML Bitcoin would empower Panama to balance the use of anonymous digital currencies with a compliant currency that will be accepted in more countries.
Moreover, last week, Andrade joined the European Union Digital Summit in Tallinn Estonia, where he met with officials from several European nations, including Croatian Prime Minister Andrej Plenkovic. Most were interested in discussing the possible creation of national digital currencies based on AML Bitcoin's Anti-Money-Laundering, Know-Your-Customer (AML/KYC) compliant platform—which would ensure no criminal element use of their financial systems. Even the previously announced ESTcoin (the much anticipated digital currency of Estonia, widely considered the most economically dynamic and cutting edge of the European nations) is now likely to be based on the AML Bitcoin platform, protecting it from rogue elements.
But the most intriguing news coming from sources at the conference is that Andrade has also been quietly shuttling between Paris and Brussels, likely in intense discussions with the OECD and the EU related to those organizations' interest in exploring AML Bitcoin's capability to help the EU implement Directive (EE) 2015/849 of the European Parliament, which is aimed at preventing money laundering.  With the growing clamor to include digital currencies in financial payment structures, the EU will likely need to write rules requiring the very AML/KYC compliance that serves as the basis of AML Bitcoin.
Natko Vlahovic, a former Croatian diplomat and executive director of the Croatian EU Business Council, speculates that Andrade's communications with the OECD relate to a possible role for AML Bitcoin in assisting with the OECD Multilateral Competent Authority Agreement on Automatic Exchange of Financial Account Information. The underlying technology of the AML Bitcoin and its attendant advanced biometric digital identity systems would help the OECD solve the main difficulties they have encountered in implementing this Agreement.
The new AML Bitcoin strikes the right balance between freedom lovers' desire to utilize the currency technology of the future and stopping the murderers of the world from using our own freedoms against us. This revolutionary, cutting edge idea can bring digital currencies out of the shadows and into a family's daily use. AML Bitcoin consequently could transform cybercurrency from the problem child of international finance to legitimizing enforcer establishment regulations. In the process, the new AML Bitcoin will be embraced by the very mainstream finance and commerce organizations that shuns Bitcoin today.
Very soon soccer moms across the fruited plain can buy those soccer balls with greater convenience and confidence. We live in exciting times.
Brian Darling is former Senior Communications Director and Counsel for Sen. Rand Paul (R-KY).  He can be followed on Twitter @BrianHDarling
More by Brian Darling:
Republicans Shot Themselves in the Foot With 'Repeal and Replace'
Rand Paul Fights to Force Senate Vote on Iraq and Afghanistan War Authorizations
Mnuchin's Plan: Hold Harvey Aid Hostage, Make Conservatives the Bad Guys