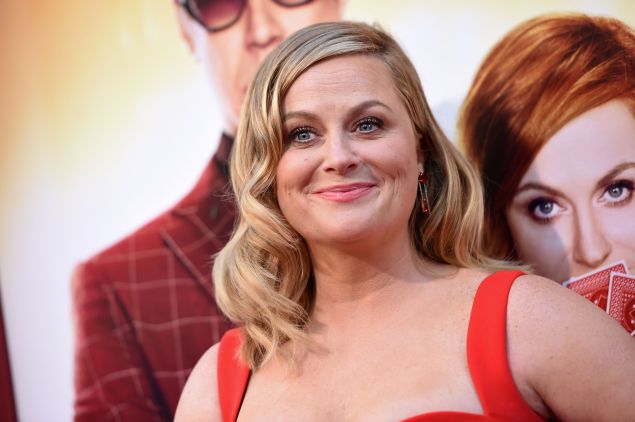 It's been a very busy time at 1 Morton Square.
The West Village condo building was, at one time, actually quite the buzzy place, filled with famous faces like Oliver Stone, Mary-Kate and Ashley Olsen, Daniel Radcliffe and more, but its luster seemed to fade after a while, as a number of residents decided it was time to offload their sleek condos.
In the past few weeks, though, there's been a flurry of activity there. First, the penthouse previously owned by the Olsens went on the market (it's being sold by real estate developer Bruce Eichner, for $25 million), and then model Erin Heatherton relisted her own two-bedroom in the building, at a minor discount.
Now, Amy Poehler bought out Will Arnett for ownership of the three-bedroom, three-bathroom unit they once shared in the building, prior to announcing their separation in September 2012. While Poehler buying her ex out of the apartment might seem to come at a rather random time, considering how long it has been since the pair announced they were separating, they didn't actually finalize their divorce until July 2016.
Arnett and Poehler purchased the apartment for $5.28 million in 2007; now, Poehler paid her ex $6.49 million for the spread.
Unfortunately, there are no photos of the apartment, though an erstwhile listing does tell us that the 2,446-square-foot six and a half room home features an impressive private, wraparound terrace.
It's not clear if Poehler plans on remaining in this eighth-floor apartment or if she'll be flipping it, but at one time she and Arnett were definitely big fans of the West Village building—they previously lived in a smaller, two-bedroom, 2.5-bath unit on the fifth floor, which they sold for $2.2 million in 2007.