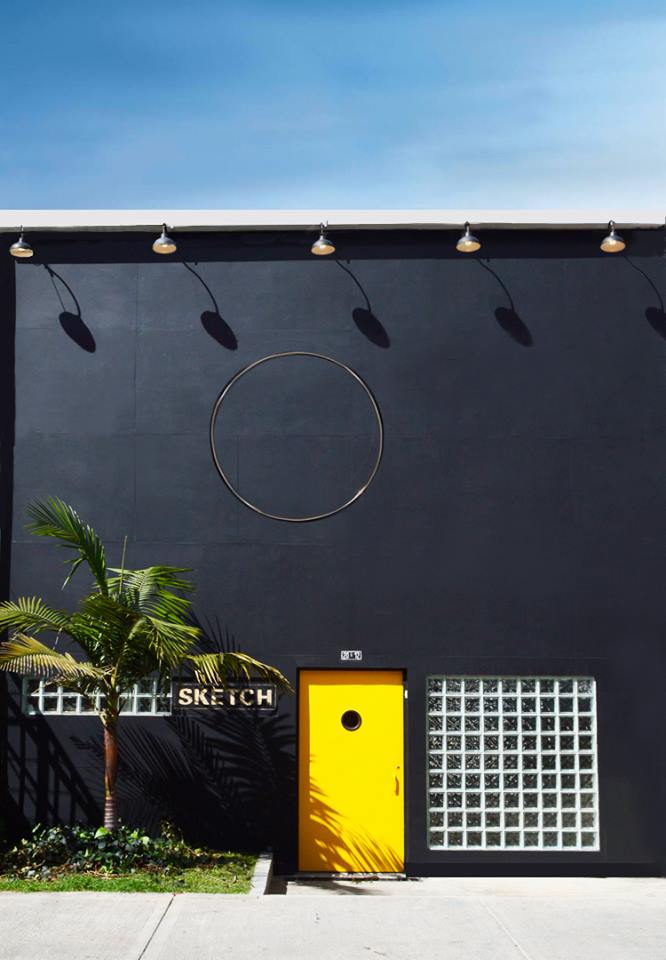 The art scene in Bogotá, Colombia's bustling capital city of over seven million, has been steadily growing for the past decade due in no small part to the International Art Fair of Bogotá (ARTBO), which just closed a successful 13th edition this past weekend. As ARTBO grows, so too does the South American market for contemporary art, with more commercial art spaces opening within the city every year. Yet, despite interest from international collectors and dealers, as well as a grounding sense of community among the local galleries, contemporary artists and gallerists are still struggling to get the support they need for long-term success.
ARTBO went from a local art event sponsored by the city's privatized Chamber of Commerce to one of the foremost art fairs in Latin America—second only to Mexico City's ZonaMaco—under art historian María Paz Gaviria's guidance, who took the directorial reins of the fair in 2011. Since then, the city's expanding market for contemporary art has garnered huge international interest. The daughter of former president, César Gaviria, and spouse to David Barguil, one of the youngest congressmen in Colombia's conservative party, Gaviria' global eye perhaps comes as no surprise.
"In 2012, we had about 80 foreign visitors, this year we have about 600," Gaviria told Observer, noting that the fair saw the participation of 75 galleries from 18 countries, along with the input of 11 international curators this year. Though fair has remained roughly the same size for the last several few editions, the influx of dealers and collectors from around the world has proven the biggest change, according to Gaviria. "The internationalization of the fair happened very quickly, which is a trend we saw across the Colombian art scene as a whole."
International interest has largely been the result of a marked shift in national events, however. The 2017 iteration of ARTBO comes just shy of year after Colombia's government struck a peace deal with Marxist Farc rebels, in November 2016, effectively ending half a century of violent conflict. And the economy has been steadily growing since the mid to late 2000s as a result of sustained governmental efforts to squash the guerrilla warfare and drug cartels that plagued the country for decades. Many local gallerists note that the contemporary art scene began to hit its stride around the same time.  
"It's not that there wasn't creativity and ingenuity here before, but there was just so much violence—for locals there weren't a lot of opportunities to explore it, and even if there were, people from elsewhere certainly didn't want to come here to see it," said Liz Caballero, owner of art gallery Sketch, located in the San Felipe neighborhood, which has quickly become the city's creative district.
Caballero was the second gallery to settle in San Felipe in 2013; now, four years later there are nearly 20 contemporary art galleries and project spaces in the area. Additionally, along with the co-directors of Beta, an experimental gallery space just down the street from Sketch, Caballero instituted a neighborhood gallery walk, averaging five events a year and drawing 500 to 600 visitors each time. But the decision to create a central cultural hub within the city was less intentional than necessary, due to its harried transport infrastructure. "I think everyone started to see the value of being near one another because there are a lot of mobility problems here," Caballero said.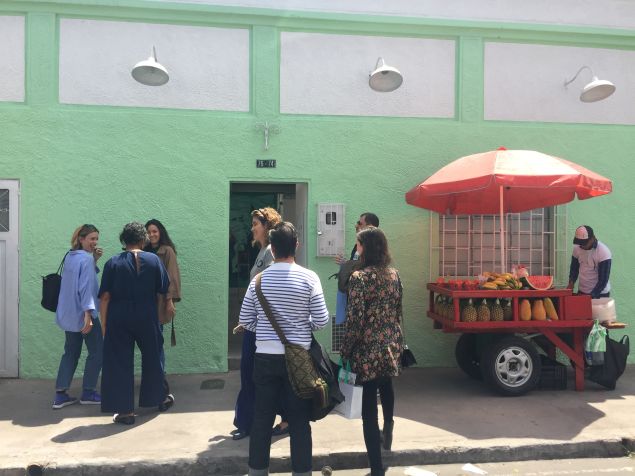 San Felipe is conveniently located within the city, but more importantly, it's a safe and affordable community environment, according to Beatriz Lopez of Instituto de Vision, which she started in 2014 with Omayra Alvarado, Maria Willis, and Karen Abre. The gallery has become a leading force in the nascent contemporary art scene in Bogotá, due in large part to the founders' desire to stay true to their environment. Indeed, they didn't update the gallery's residential facade when they moved in, and its bright greens stucco fits in well with the surrounding homes and small businesses. "I didn't want to subscribe to certain standards of pretension to look like a commercial gallery," Lopez told Observer, explaining that maintaining a sense of community was important to her, especially since the gallery scene is young and malleable in Bogotá.
There's a peculiar emphasis on the non-commercialism of Bogotá's commercial art scene, which perhaps underscores a gap in the growing market. Gaviria touts ARTBO's Artecamera section, which showcases emerging artists and collectives currently without gallery representation, as one of its major strengths. "It's a great platform for up and coming artists and art initiatives from all over the country to be seen when they might not otherwise have the chance," she said. The section doesn't offer the potential for sales, however, so while it may provide visibility, it doesn't offer the participating artists any opportunities for revenue.
Visibility is only part of the equation, according to Bogotá-based dealer Valentina Gutierrez, who was participating in ARTBO for the first time this year. She said it's difficult to make major sales and place commissions despite the increased number of galleries and the rising renown of ARTBO, leaving many of Colombia's artists struggling. She started Espacio El Dorado as a project space two years ago. "I quickly realized that wasn't enough," she said to Observer, explaining that she made the space a full-time gallery last year so she could dedicate her time to better growing a select number of artists' careers, rather than putting on numerous group shows and part-time projects.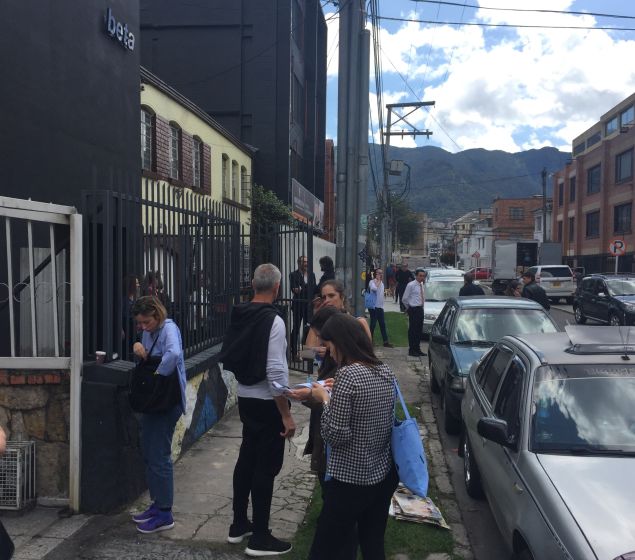 Yet Gutierrez noted that commercial platforms can only take Bogotá's burgeoning art scene so far. "There are so many artists that have one great show, sell some work, but then have nowhere to go from there. There's no clear path forward, and they need more support."
That support needs to come in the form of investment in major art institutions, according to Lopez. Bogotá boasts many historical museums, but the Museo de Arte Moderno de Bogotá (MAMBO) is the only institution devoted to modern and contemporary art. Galleries and fairs alone don't have the capacity to display extensive amounts of an artist's work for a long duration, to invest in in-depth researched shows, or to make significant acquisitions—which are precisely the milestones that substantially build artists' careers.
"All of the efforts we are making here, they're great," said Lopez. "But if the institutions don't get stronger, and if the city and state don't take more responsibility by investing in them, I'm afraid this up-and-coming scene will just become a fad."
Margaret Carrigan is a freelance writer and editor. She planned to go to law school but she did terribly on the LSAT, so she got a master's in art history instead. She lives in Brooklyn with her cat, who is named after Alyssa Milano's character from the early aughts CW smash hit series Charmed.