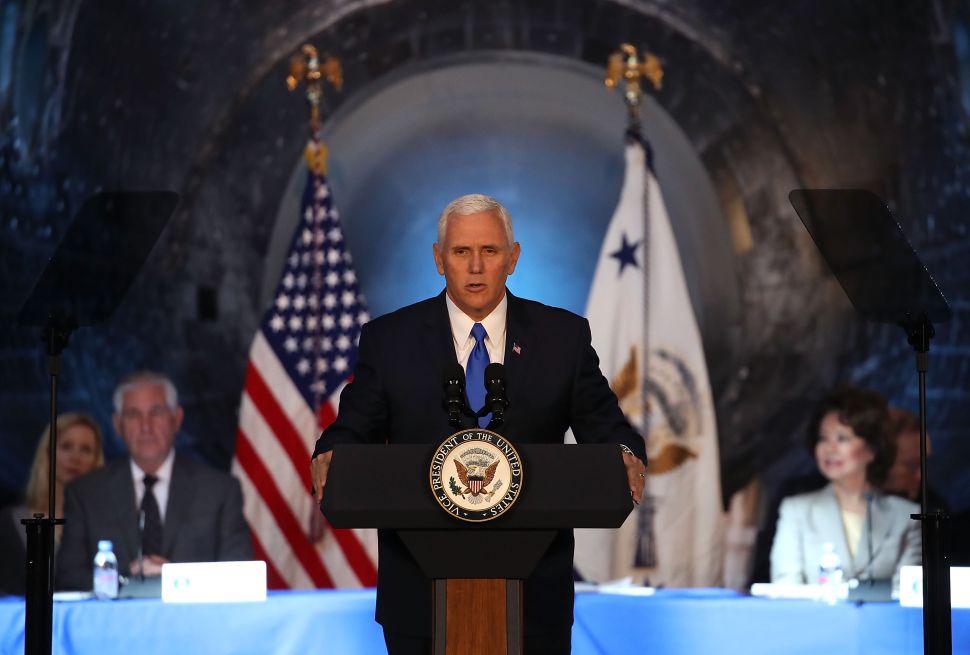 Billionaire industrialist David Koch and conservative donors mingled during last weekend's Seminar Network. But beneath the crystal chandeliers of the St. Regis ballroom, tensions percolated as leading GOP lawmakers and donors reconciled their new roles in a changed political landscape.
"We could face a bloodbath," warned Senator Ted Cruz (R-TX) in anticipation of the 2018 midterm elections.
"Of course, we're very frustrated," North Carolinian mega-donor Art Pope said Friday, when asked about former White House strategist Steve Bannon's recent efforts to unseat Republican lawmakers. "But the way to overcome that is not by having a civil war within the Republican Party, but to elect more conservatives and pro-freedom senators."
"There is no equivalent of Steve Bannon on the Democratic side," said Amy Walter, national editor of the nonpartisan Cook Political Report. "All these moderate [Senate] Democrats—Joe Manchin, Heidi Heitkamp, and Joe Donnelly—they're not getting challenges on the left."
"In 2018, I think Democrats are much more united," Walter told the crowd.
Though the future of the Republican Party remains uncertain, especially with recent reports of White House infighting, Vice President Mike Pence made a brief appearance as keynote speaker to ask donors to pressure Congress for tax reform.
"To get this tax cut across the line, to give the American people the tax relief that they need, we need every ounce of your energy and enthusiasm," said Pence.
"This is the moment," the vice president said. "Now is the time"
Rooted in the controversial fringe-libertarianism of the former John Birch society, the Koch network was instrumental in architecting much of the Republican party's modern infrastructure. Koch-funded think-tanks, academic beachhead institutions, and grass-roots organizations extend from D.C. to California. So far, the network has spent more than $10 million this year on its campaign to pass the president's tax plan, which has included running political ads against vulnerable Democratic incumbents and sending door-to-door activists in key states.
In total, the groups in the Koch network plan to spend close to $400 million in the 2018 midterm elections, nearly double the $250 million the organizations spent in 2016.
"I'm concerned he'd be a Vice President that the Kochs would own," Bannon told The New Yorker on Monday while speaking about Pence's current ties to the network.