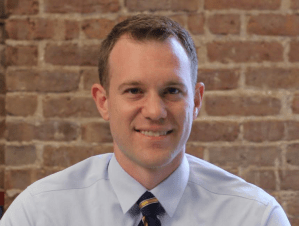 New Jersey has two new state senators.
Democrat Colin Bell and Republican Kristin Corrado were sworn in on Thursday during a brief summertime voting session in the Senate. The two will serve until January and both are running for full four-year terms in the Nov. 7 election.
Bell, a former Atlantic County freeholder and prosecutor, succeeds the late Sen. Jim Whelan, who died in August after suffering a heart attack. Whelan had already announced his retirement. Bell (D-Atlantic) is facing Assemblyman Chris Brown (R-Atlantic) in the battleground 2nd legislative district, which includes Atlantic City and most of Atlantic County. A recent Stockton University poll found the candidates neck and neck in the race.
"I can honestly say that I did not want to be here today," Bell said. "Senator Whelan was a friend and mentor, a fierce advocate for Atlantic City and Atlantic County, and he was taken from us too soon."
Hours after he was sworn in, Bell introduced several bills to assist homeless veterans, expand offshore wind power and allow clamming on Sundays, among others.
Corrado (R-Passaic) replaces former Sen. Kevin O'Toole, who resigned in June and took over as chairman of the Port Authority. Corrado, a former Passaic County Clerk, is running in the 40th legislative district against Democrat Thomas Duch. The district includes parts of Bergen, Essex and Passaic counties, and is considered safe for Republicans.
"I have the honor and privilege to follow in the steps of Senator O'Toole," Corrado said. "I was fortunate enough to be here on his last day and I heard the kind things said on both sides of the isle about him. And I aspire to continue to be the public servant that he was."