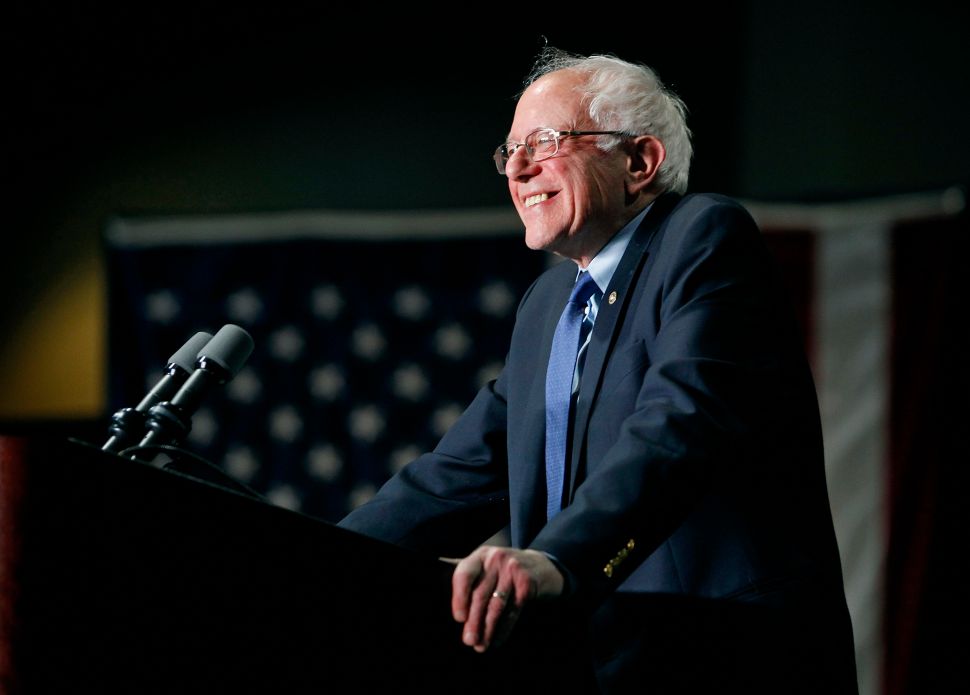 On October 22, Sen. Bernie Sanders confirmed in an interview with Fox News that he plans to run for re-election as an Independent in 2018, despite the Democratic Party pressuring him to run as a Democrat.
Last week the Democratic National Committee (DNC) rejected a resolution that urged Sanders to formally join the Democratic Party ahead of his bid for re-election in 2018. The resolution, which was proposed by a DNC member who has opposed several progressive reforms, is the result of widespread criticism of Sanders for maintaining his independence. Even though he isn't technically a Democrat, the people of Vermont—including the state's Democratic Party—have elected and re-elected Sanders for nearly three decades.
Vermont DNC members took issue with the resolution. "It's really troubling when you get your resolution package and you find out your state's been named in it without any prior consultation," Vermont DNC member Terje Anderson told The Washington Post. "We've come to a solution that works for us, and we don't need external voices telling us how to solve our primaries. Next year, Bernie will run for and win the Democratic primary, and he will win re-election—as an independent."
Party lines are more fluid in Vermont because there is no party registration in the state. Sanders has received Democratic Party nominations for the House and Senate since he was first elected to Congress. In 2006, when Sanders was elected to the U.S. Senate, Vermont Democratic Party leaders endorsed his candidacy and declined to run a formal Democratic candidate. They did the same in 2012. When Sanders ran for president in 2016, he won 86 percent of the vote in the Vermont Democratic primary, and the entire Vermont Democratic Party State Convention endorsed his candidacy.
However, establishment Democrats who hold a grudge against Sanders for challenging Hillary Clinton in 2016 ignore his popularity in Vermont and his relationship with Democrats in the state. In her memoir What Happened, Clinton criticized Sanders for not embracing the party title. This criticism has been lobbed at Sanders in several columns since he ran for president, with some arguing he hurts rather than helps the Democratic Party. This argument does not take into account the policies he advocates and effectively shuts out the opportunity for introspection or change. More voters are independents than Democrats, and portraying them as political enemies does not bode well for winning their support.
Though Sanders has been hesitant to fully embrace the title, he has caucused with the Democratic Party throughout his entire congressional career. Vermont Democrats realize that his values and policies embody the Democratic Party's brand and that his popularity with voters should be embraced rather than opposed. Democrats in Vermont perceive Sanders as a political asset, not a liability. It would benefit Democrats across the country to do the same.
Michael Sainato's writing has appeared in the Guardian, Miami Herald, Baltimore Sun, Huffington Post, LiveScience, Buffalo News, the Plain Dealer, The Hill, Gainesville Sun, Tallahassee Democrat, Knoxville News Sentinel, and the Troy Record. He lives in Gainesville, FL. Follow him on twitter: @msainat1