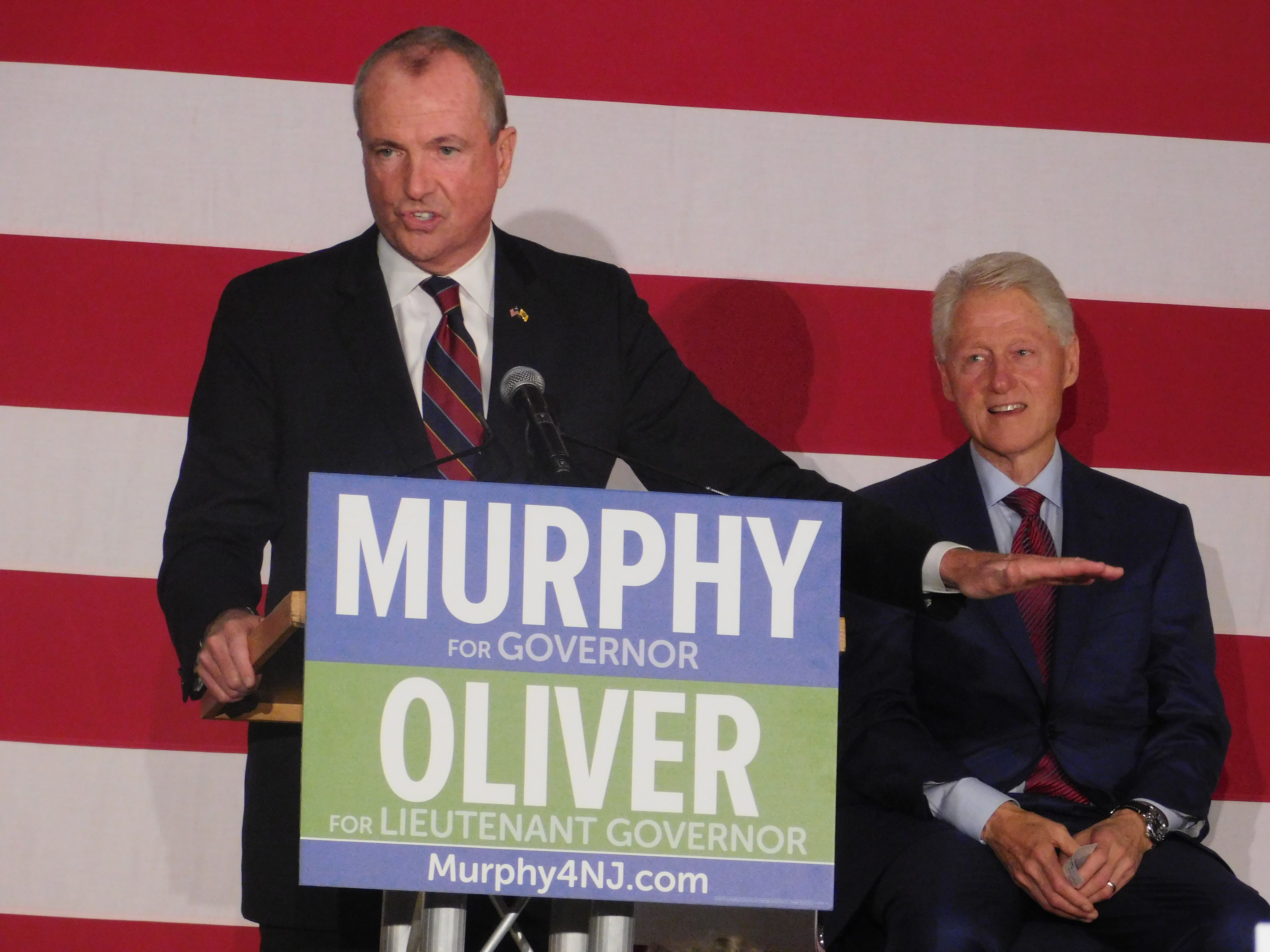 PARAMUS — Former President Bill Clinton joined Phil Murphy on the campaign trail Tuesday, urging Democratic voters to get to the polls on Nov.7.
Just last year, Clinton's wife, former Secretary of State Hillary Clinton, lost the presidential race to Donald Trump. Clinton said getting out the vote was key for Democrats in the New Jersey governor's race so that Murphy's Republican rival, Kim Guadagno, considered a long-shot candidate in most polls, does not unexpectedly clinch a victory. Presidential polls last year almost unanimously had Hillary Clinton in the lead.
"How in the world do we keep winning the popular vote in the presidential election and have 30 or more governors from the other party?" Clinton said. "Because they think they can depend on us to stay home when there is no presidential election. … Why in the world do you think our politics in Washington are so paralyzed and pushed to the extreme right? Why? Because people are scared of getting beat in the primary, in the general, because they took over the legislature, because they took over the governors, because too many of us were AWOL in non-presidential election years."
Clinton also suggested Guadagno's recent right turn on illegal immigration is an attempt by her campaign to motivate the most conservative subset of GOP voters, though he did not mention Guadagno by name.
Guadagno released an ad earlier this month accusing Murphy — and his promise to make New Jersey a sanctuary state if federal policy calls for increased deportations — of siding with criminals like Jose Carranza, an undocumented immigrant from Peru who shot four Newark teens in 2014, killing three. On Monday, Guadagno announced that if elected she would fine or withhold funds from municipalities that declared themselves sanctuary cities.
"They don't expect you to buy the idea that he is seriously advocating policy that would let dangerous criminals lose in the streets," Clinton said of Murphy.
Murphy has recently been on the attack, launching his own ad campaign earlier this month tying Guadagno to the Bridgegate scandal engineered by some of Gov. Chris Christie's top aides and associates. Guadagno, the lieutenant governor, was never implicated in the scheme.
"The metaphor I can think about in this election is, Murphy doesn't want to block the bridge," Clinton said. "He wants a bigger, stronger, wider bridge."