On Monday, Marvel released the first full trailer for Black Panther, and fans are raving, of course.
The two-minute adrenaline pumping video features stars Chadwick Boseman & Michael B. Jordan in fiery action, scenes of beautiful landscapes, and special effects that'll blow your mind.
Producers are still revealing very little about the plot, building the perfect suspense for fans who've spent the morning expressing their excitement for the film's release on Twitter.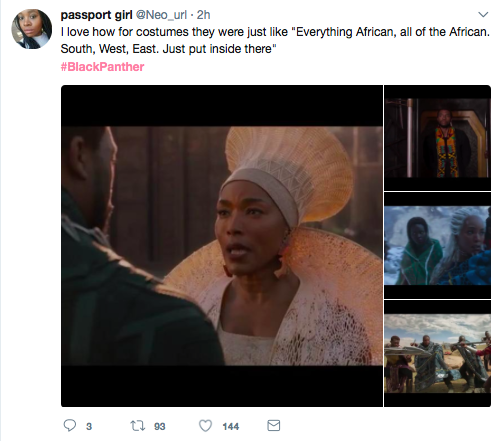 What we do know from the trailer is that T'Challa, portrayed by Chawick Boseman and introduced in Captain America: Civil War, has kept his home and kingdom of Wakanda a secret from the rest of the world and Erik Killmonger (Michael B. Jordan) wants to take Wakanda away from its heir. While that is the simple story line, Black Panther's hidden metaphor of hidden beauty and the value of blackness began taking shape in the trailer as scenes of a beautiful, black cast — living in a kingdom and decked out in regal attire made their appearances.
The plot portraying a utopian African society with powerful, regal black people is timely as it comes when black people, especially in Africa, are constantly presumed to be destitute and repressed.
This preview of director Ryan Coogler's first superhero movie proves that he is ready to change the game that is action movies.
According to Entertainment Weekly, Coogler recalled going into the Dr Comics & Mr Games store near his elementary school in Oakland, Calif. and seeing Black Panther for the first time.
"I remember going in there saying 'You got any black superheroes? Got anybody who looks like me?'" Coogler recalled. "The first thing they did was walk me over to Black Panther."
Now he gets to introduce Black Panther to young children too and this trailer shows that he isn't taking this opportunity lightly.
Also, the preview features a remix of Gil-Scott Heron classic "The Revolution Will Not Be Televised." So, amazing soundtrack? Check.
Black Panther is set to hit theaters on February 9, 2018.