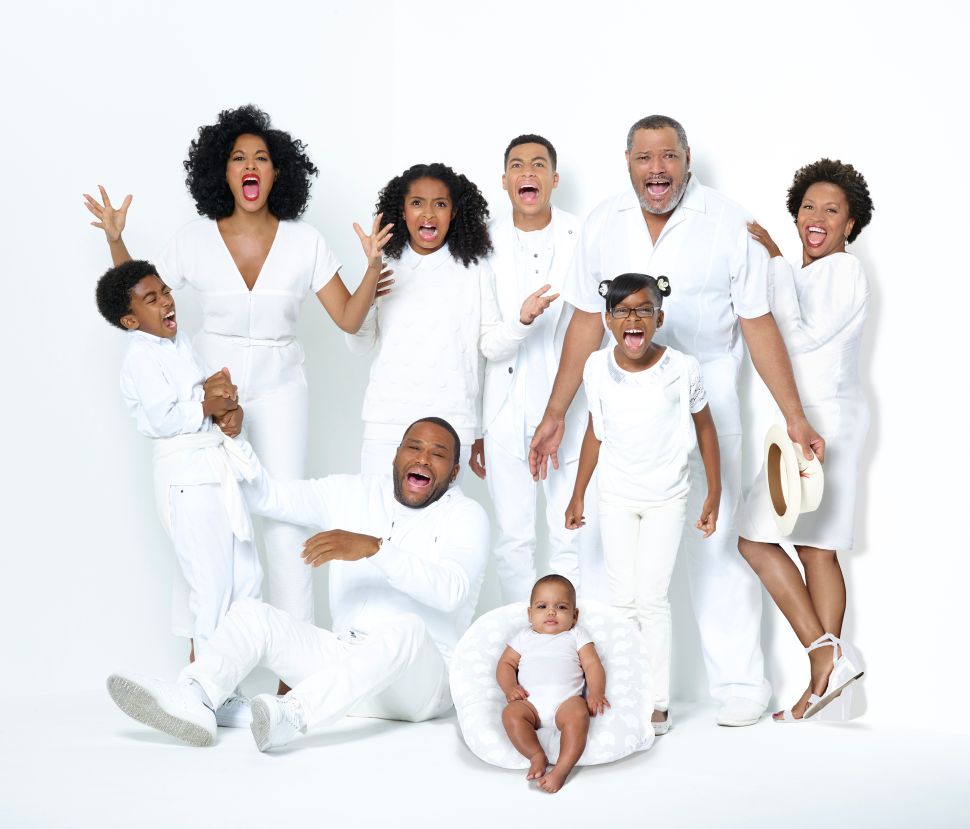 ABC's hit comedy Black-ish returns tonight for its all-new fourth season. The sitcom notched four Emmy nominations and one Golden Globe win this year after its third season averaged a healthy 5.1 million live plus same day viewers, per TV Series Finale. As Modern Family heads into its final two seasons, the network is likely hoping Black-ish can emerge as an heir-apparent of sorts.
Here's all the ways you can live-stream tonight's season four premiere.
Black-ish Season 4 Premiere Date, Episode and Time
Date: Tuesday, October 3, 2017
Time: 9 p.m. EST
Episode Title: "Juneteenth"
TV Channel: ABC
How to Live-Stream Black-ish Season 4 Premiere Online
The easiest way you can tune into Black-ish online is through ABC's website via their Watch Live feature. But you will need a log-in and password for a cable or satellite provider to watch anything.
Let's say you don't have access to cable or satellite log-in information, DirecTV has you covered. DirecTV Now offers a free seven-day trial where you can watch content for up to a week before a paid membership begins.
How to Live-Stream Black-ish Season 4 Premiere on Mobile
Once again, ABC has you covered with their ABC App. It's available for free download on the App Store, Google Play store and Amazon Fire. But remember, you'll need cable log-in information or else it's going to be a no-go.
If that's the case, head back on over to DirecTV. The DirecTV NOW app is on the App Store and Google Play store where you can watch Black-ish for free if you sign up for the seven-day trial and cancel it before the trial period ends.
Happy viewing!
https://www.youtube.com/watch?v=xe-UZrY_Sfc