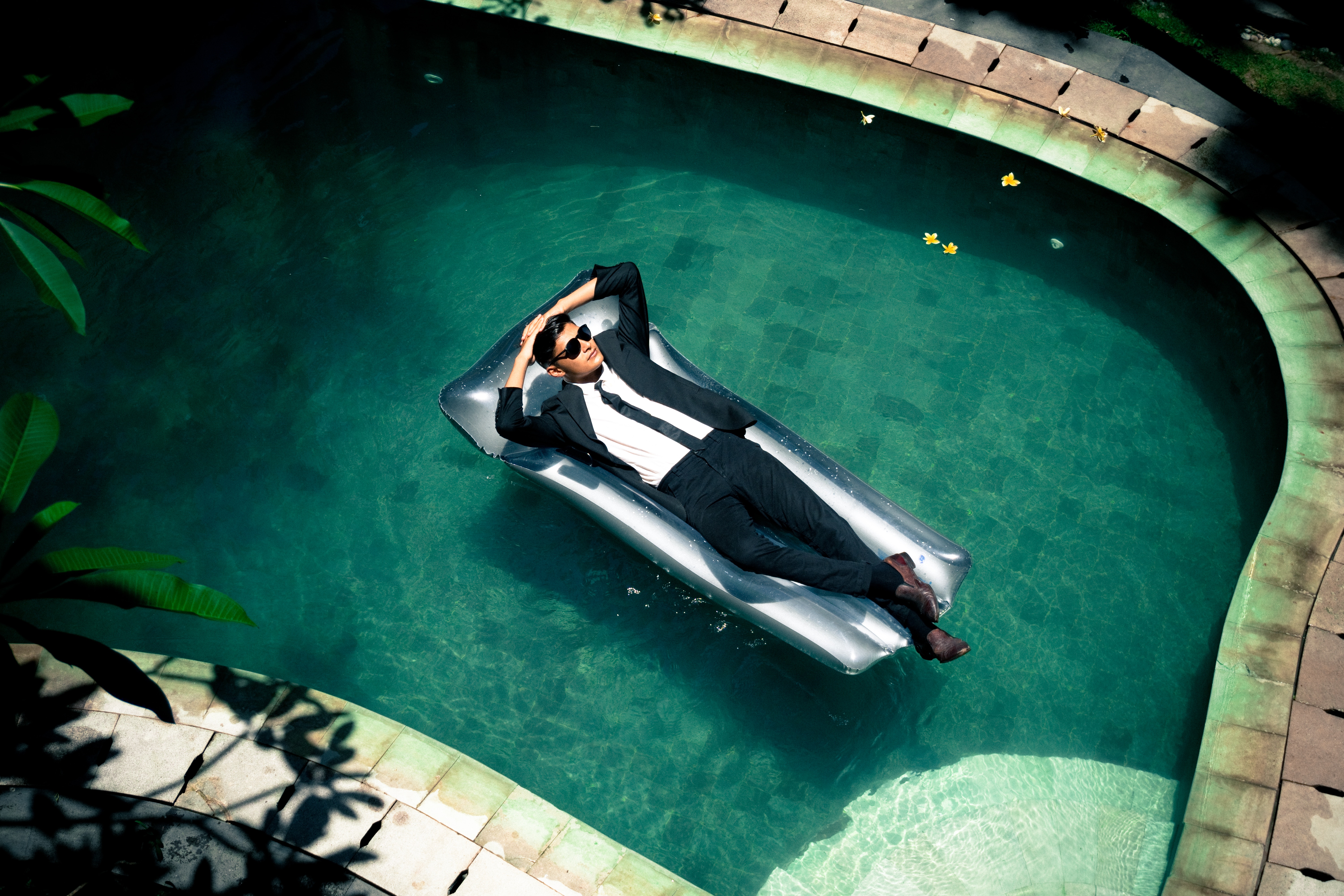 You work for a moderately successful tech company and you've just been overlooked for promotion—again. Of course, this makes you feel worthless and you start to question why you bother working so hard for such little appreciation.
Your heart isn't in it any more and you wonder, is this the sort of job I really should be doing?
Or perhaps you work in your family's hardware business. This isn't  because you love selling saws, screwdrivers and nails to contractors, rather you're doing exactly what your dad wanted you to do. But it isn't fulfilling, and you wish you'd had the hard conversation and branched out on your own earlier in life.
If you're not happy in your job you should leave it sooner rather than later. If you don't, you could be ruining your chances of finding satisfaction in your work, and your physical and mental health may suffer too.
Our work asks so much of us in terms of energy, time and focus that to do anything other than what we're passionate about can easily become masochistic.
If you were in a relationship that made you unhappy, you'd soon leave, right? So why tolerate a job that makes you feel bad? Life's too short and too precious. The task is daunting, to be sure, but there are some easy steps that can help you make a career change into a job that's right for you.
Ask yourself, 'What got me most excited when I was a kid?'
What felt like fun when you were 8 will tell you a lot about the kind of person you really are and why your current job might be making you so unhappy. Would you rather have been inside or outside? With friends or alone? What would you be doing, and with whom? At this age we are just independent enough from our parents to start exploring the world in our own way. Plus, we are free from the self-consciousness and inhibitions that can hold us back as adults. Channel memories of what excited you most at this age and you could uncover rich ideas for a career that'll suit you far better than the dreary admin job you drag yourself to each day. That go-cart you built and raced your friends could be telling you a lot about what would excite to do now: making stuff, competing in events or running a team with a shared passion.
Trawl your resume for themes and patterns rather than practical skills and experience.
In what context were you happiest and most fulfilled? Were you leading a team or did you love poring over the details? Are you more creatively driven or analytical? Uncovering the themes of what we enjoy is the first step away from the narrowness of thinking, "I've always worked in finance," or "retail is what I do." This task helps spot transferable skills that can be used in exciting, new sectors. Loving the leadership aspect of you job in finance could be realized much more powerfully in a start-up, if, for instance, you feel dynamism is lacking in your job.
Start moonlighting.
Experiment with different companies and industries before leaving your current employment. It's necessary to take baby steps towards your new career rather being lured by instant, thrilling career change. Try things out and be willing to make mistakes. These are insights from research by Herminia Ibarra, a professor at INSEAD, the graduate business school in Europe. Ibarra interviewed many hundreds of people who had made successful career change. Moonlighting, taking evening classes and trying stuff out were the ways successful people changed their careers without crashing or burning.
Connect with professionals.
Once you have an idea of what your next career path might be, make connections and request informational interviews. Your current network is the best place to start. Talk to friends who can connect you to people in the industry you're interested in. LinkedIn is an invaluable tool, and a great place to start.
See your time off as your time on for career change.
Holidays or sabbaticals allow you to not only clear your head from the low mood or stress your current job is causing, but they also give you the chance to shadow someone in a job or career you're interested in. How about doing a work placement during your holiday? It could be the best investment in your time you've ever made.
More from David Waters: 
Managing Stress: A Guide For Men
Simple Tips To Get More Time
Here's How To Strengthen Your Network
3 Ways To Say Sorry Like You Mean It