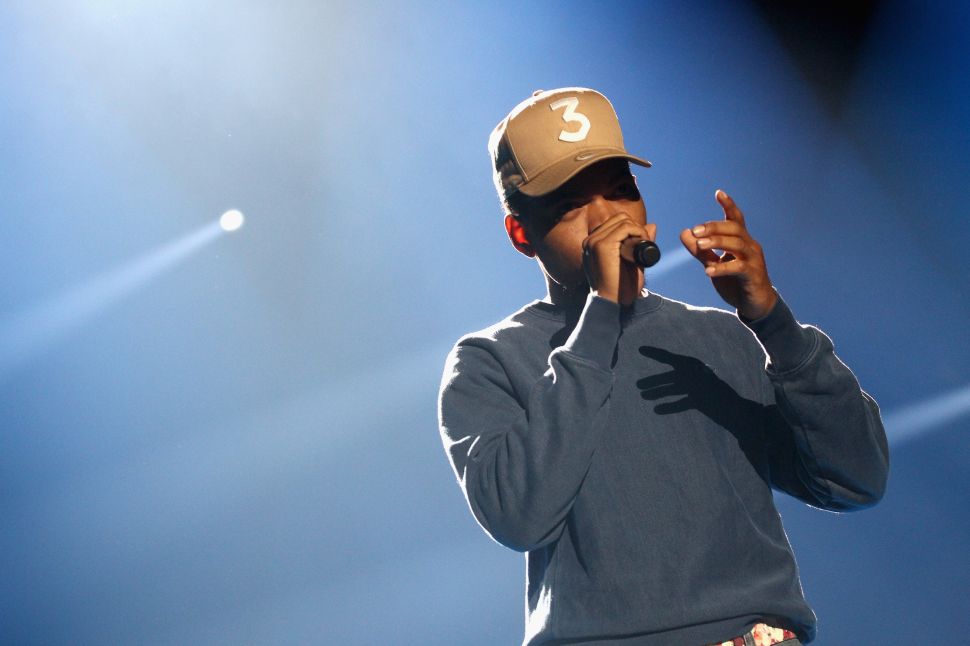 Chance the Rapper is "lit," as the kids these days say. Not only is he a best-selling, Grammy Award-winning hip-hop artist, but he's also a social and political activist who has donated time, money and energy to helping his community. In that vein, he's trying to get as many people as possible to see the new movie Marshall, a biopic that revolves around a young Thurgood Marshall starring Black Panther actor Chadwick Boseman. To do so, Chance is more than willing to shell out a few bucks.
That's right, Chance has bought "all the tickets all day" to see Marshall at two different Chicago theaters, meaning you can waltz right in and see it for free. Again, we have to agree, this guy is "lit." Remember earlier this year when he met with Illinois Governor Bruce Rauner and challenged him to act on education reform before donating $1 million of his own money to Chicago Public Schools? Or how about his 2014 #SaveChicago campaign to combat gun violence? These are pretty worldly undertakings for a 24-year-old who is still steering a successful music campaign.
In case you're interested in seeing the movie, Thurgood Marshall was the first African-American Supreme Court Justice, but before that he was a lawyer for the NAACP. The film follows the true story of a 1940 case he took in a wealthy and conservative Connecticut area where a white socialite accused her black chauffeur of rape and attempted murder. It opens everywhere this weekend and boasts a talented cast. Check it out.