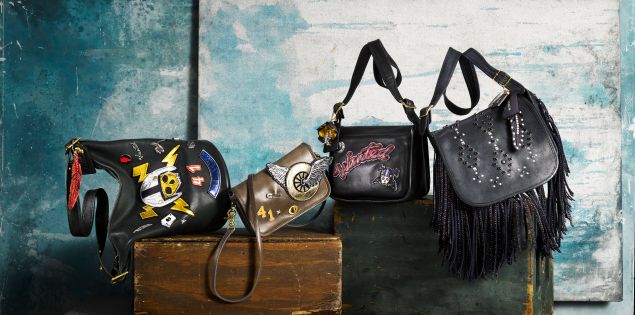 Someone at Coach is definitely a Carole King fan.
Coach Inc., the parent company of the iconic luxury leather goods company, announced today that it is rebranding itself as Tapestry. The new name is meant to symbolize that the company—which owns fashion house Kate Spade and shoe brand Stuart Weitzman along with Coach—has evolved into an upscale retailer that isn't dominated by any one name.
Tapestry is "a wonderful metaphor for what we believe in, which is individual threads of different colors all working together to create a picture," company CEO Victor Luis said in a statement.
Coach was founded in a Manhattan loft in 1941, acquired Kate Spade for $2.4 billion in May, and purchased Stuart Weitzman for $574 million in 2015. Luis told The New York Times that he would be open to adding European and Asian brands to Tapestry in the near future.
The name change officially takes effect October 31, though Tapestry's website is already live. Tapestry will trade on the New York Stock Exchange under the symbol TPR—the current COH symbol will be retired.
Ironically the Tapestry news was not well-received on the NYSE—stocks were down three percent after the change was announced.
There was also plenty of social media mockery of Coach's new name. One person tweeted that Tapestry "sounds like something you'd find at a Hallmark Gold Crown store right next to (shudder) Vera Bradley."