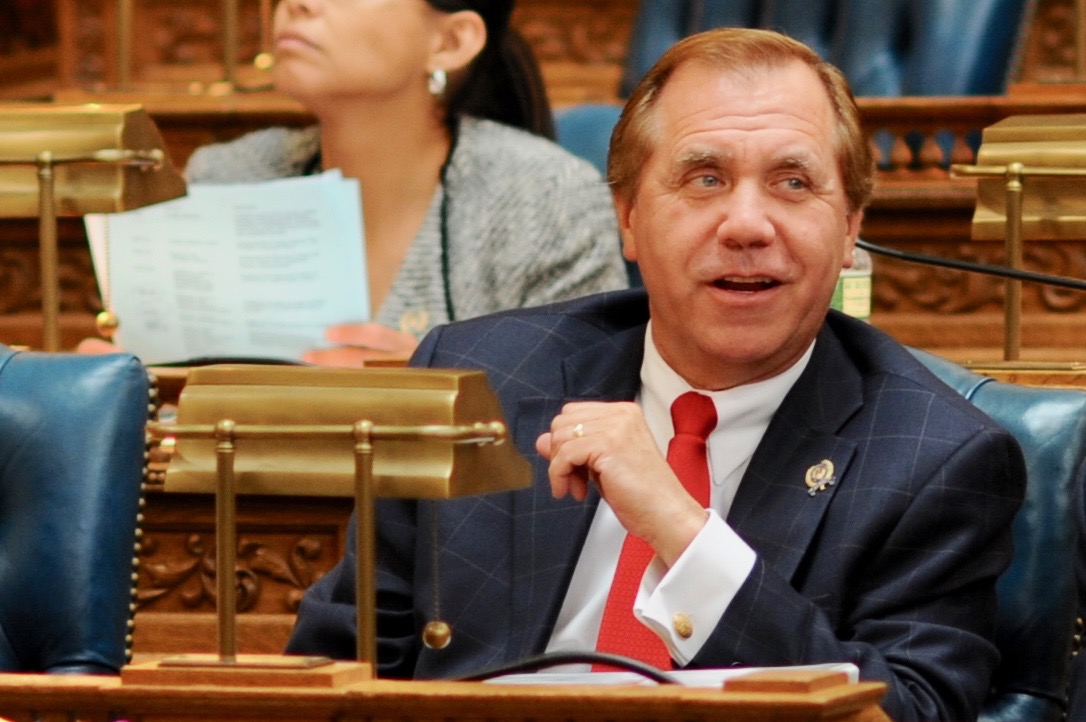 Assemblyman Craig Coughlin, who is seeking to become the next Assembly speaker, raised more than $100,000 on Wednesday for Democratic candidates in battleground legislative districts.
Coughlin (D-Middlesex) announced the cash haul after a fundraiser at the Colonia Country Club in Woodbridge. The event was headlined by Phil Murphy, the Democratic nominee for governor. All of the proceeds from the event will go toward targeted districts.
Coughlin is counting on four Democratic incumbents in competitive races in the state's 2nd, 11th, and 16th districts to vote for him in January when the Assembly chooses a speaker for the new, two-year legislative session. He raised $350,000 in September for those Democrats and their running mates.
He has already claimed enough votes to oust the current Assembly speaker, Vincent Prieto. But if Democrats lost those four seats, the current Assembly speaker, Vincent Prieto, could find a way to keep the top Assembly post.
"I am committed to ensuring that we maintain the Democratic seats that we already have and expand our map to elect even more members who will join us and our next governor, Phil Murphy, to improve the quality of life for New Jersey's middle-class families," Coughlin said in a statement on Wednesday.
Coughlin and Prieto (D-Hudson) are part of rival fundraising camps this year. Prieto seized control of a top fundraising committee, the Democratic Assembly Campaign Committee, when the plan to remove him as speaker was revealed earlier this year. Some Democrats complained that Prieto had not been a diligent fundraiser for DACC  and were worried he might not send money to Democrats in tight races who endorsed Coughlin for speaker. Prieto said he would support any Democrats who shared his vision for the state.