Crown Princess Victoria of Sweden poses for a Christmas portrait session in 1992, when she was 13.
Jan Collsioo/AFP/Getty Images
There are plenty of perks that come with being a princess, like posing with wildlife. Here, Princess Victoria is pictured at a wildlife sanctuary in Australia in 2005.
Kristian Dowling/Getty Images
Princess Victoria donned a Coachella-worthy flower crown to celebrate her 26th birthday.
Pasca Le Segretain/Getty Images
Proof that even a princess can't turn down an epic going out top, sparkles included.
Michel Porro/Getty Images
Princess Victoria visited California in an epic bubblegum pink ensemble.
David McNew/Getty Images
Looking regal at the 2002 wedding of Princess Martha Louise of Norway.
Sion Touhig/Getty Images
The first official photo of Princess Victoria and her commoner boyfriend Daniel Westling.
Jonas Ekstromer/AFP/Getty Images
King Carl Gustav with Princess Victoria, on her 18th birthday.
Ola Torkelsson/AFP/Getty Images
Celebrating Princess Victoria's 40th birthday with her children.
Michael Campanella/Getty Images
The official engagement announcement happened in 2009.
Patrik Osterberg-Pool/Getty Images
Their royal wedding took place in 2010.
Pascal Le Segretain/Getty Images
Princess Sofia was a controversial addition to the Swedish royal family when she married Prince Carl Philip in 2015, but before her arrival, Princess Victoria was family's resident rebellious royal.
Sure, Princess Sofia posed partially nude with a snake wrapped around her shoulders and kissed porn star Jenna Jameson on reality television, but Princess Victoria was born into royalty (in fact, she's the heir apparent), and she disregarded unwritten rules by marrying her personal trainer.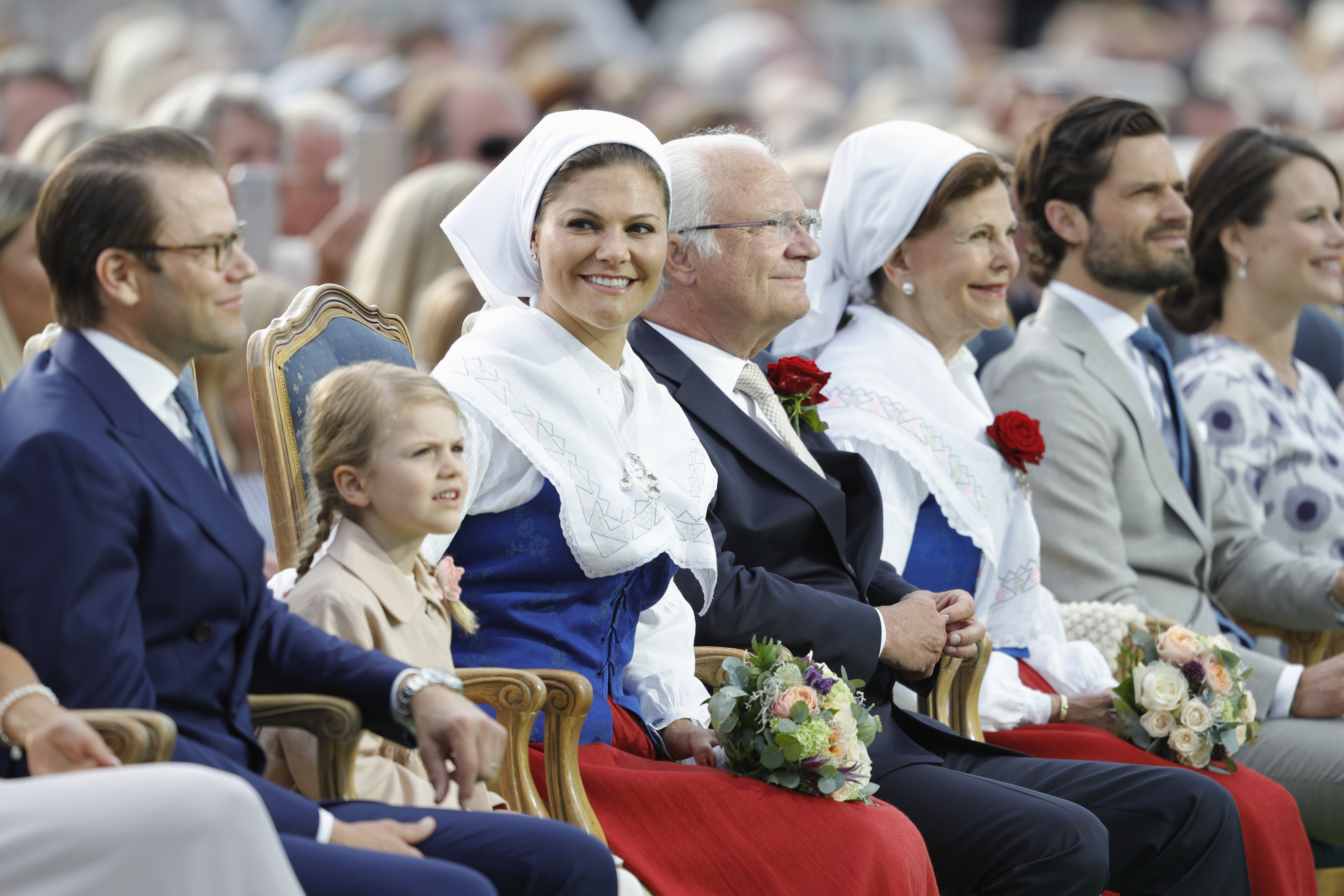 Princess Victoria tied the knot with her gym owner beau in 2010 at the age of 32, and the event came with plenty of controversy. Prince Daniel was formerly a fitness instructor who grew up in a small village in the forest. Apparently, a forest boy in Sweden is comparable to a country bumpkin in the States.
Rumor has it he received plenty of training to become a royal, much like wayward teen Mia Thermopolis in The Princess Diaries. Prince Daniel was given language tutors (he learned English, French and German to prepare him to travel abroad), etiquette classes and his very own PR agency, guaranteeing he'd one day be worthy of the throne. At least as a personal trainer he probably had the posture down, meaning no books on top of the head (à la Eliza Doolittle) necessary.
Crown Princess Victoria met Daniel Westerling at his Stockholm gym while she was recovering from an eating disorder. When they started dating, both her friends and her family disapproved of the relationship, including her father, King Carl XVI Gustaf. Next time you're stressed about meeting the parents just be happy there isn't an actual King involved.
After dating for eight years (with a short breakup in 2004) they were married in an epic ceremony, which was worthy of a fairy tale. Now both are quite respectable royals, despite rolling in the muck every now and then. In fact, the whole Swedish royal family is now quite regal; Princess Sofia has settled down, and Princess Madeleine is no longer the subject of gossip columnists, as she was when her former fiancé cheated on her before their wedding.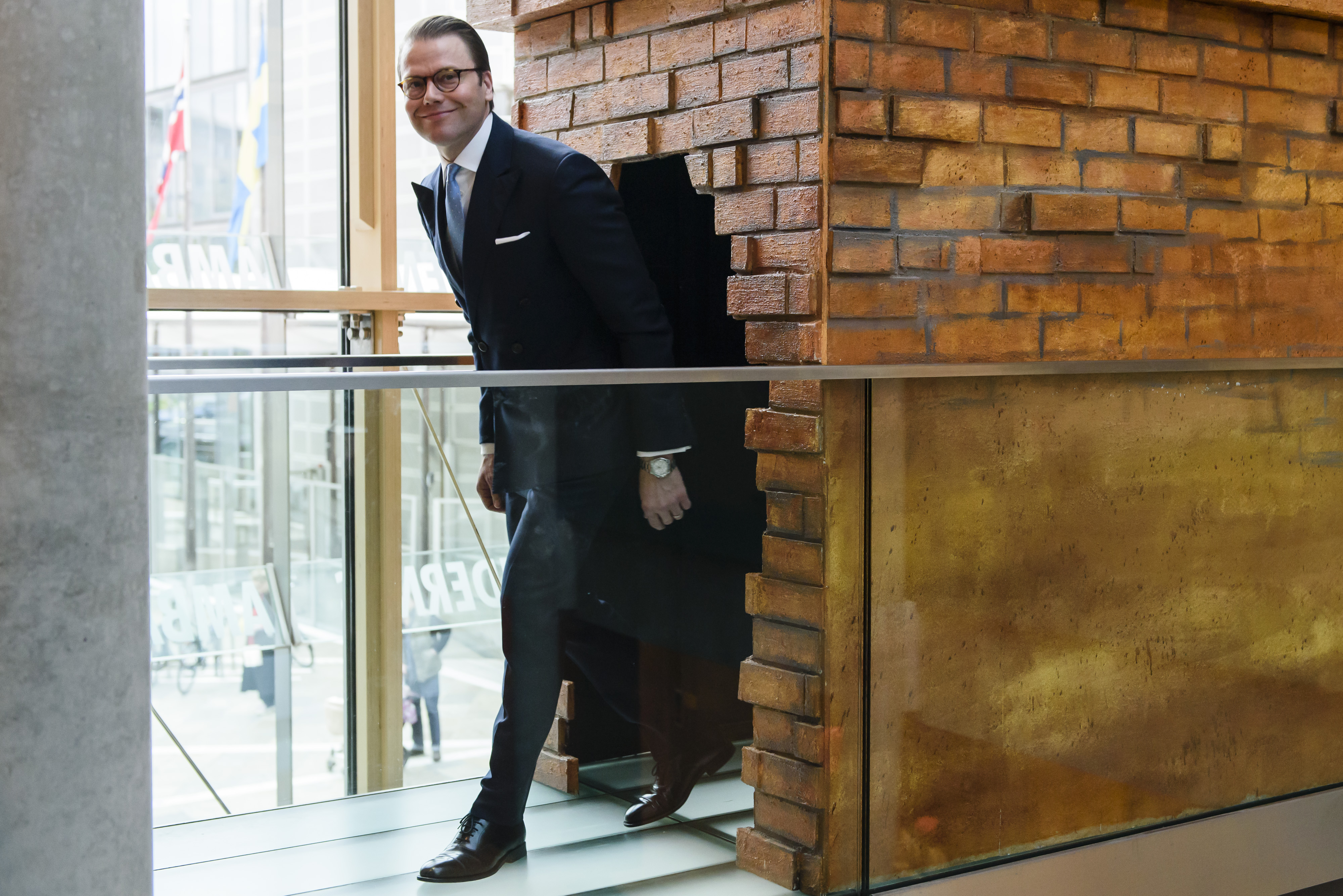 Scroll through to see Princess Victoria's evolution through the years, from her thirteenth birthday portrait session to her first appearance with her now-husband.