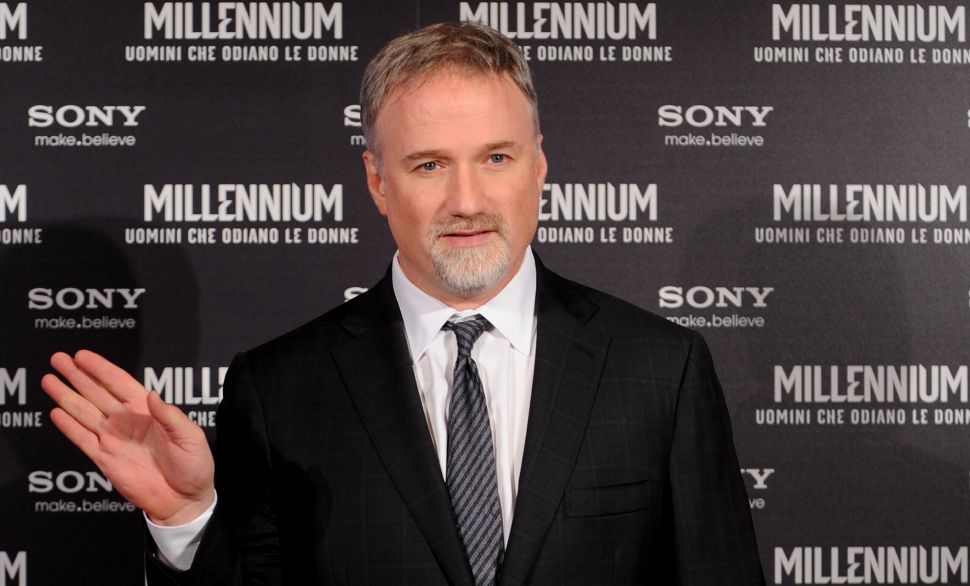 The biggest complaint audiences have about the new Star Wars movies is that they stray too closely to previous franchise entries, that they're all homage and fan service and not enough self-creation. While that didn't stop us from enjoying the hell out of both of them, it does fit into the producer-driven narrative Lucasfilm has created. The similarities between the new and old movies, not to mention all the behind-the-scenes shakeups, leave you wondering just how much creative leeway the studio offers its directors.
One way to combat this growing reputation is to hire a wholly unique director for a Star Wars film and get out of their way. A director like, oh I don't know, David Fincher, who has been rumored to be connected to a galaxy far, far away in the past. While that pairing sounds enticing on paper, Fincher doesn't seem too excited at the prospect when discussing it on a recent Empire podcast.
"No, I talked to [producer Kathleen Kennedy] about that and look, it's a plum assignment. I don't know what's worse: being George Lucas on the set of the first one where everyone's going, 'Alderaan? What the hell is this?' Where everyone's making fun, but I can't imagine the kind of intestinal fortitude one has to have following up the success of these last two. That's a whole other level. One is that you have to endure the withering abuse of Harrison Ford and Carrie Fisher, and the other is you have to live up to a billion or a billion-five, and that becomes its own kind of pressure.

I think [The Empire Strikes Back director Irvin Kershner] had the best job. He had a pretty great script and he had the middle story. He didn't have to worry about where it started and he didn't have to worry about where it ended. And he had the great reveal.

You'd have to really clear your head, I think. You'd have to really be sure this is what you wanted to do because either way it's two years of your life, 14 hours a day, seven days a week."
Based on Fincher's comments, it does sound as if he and Kennedy have discussed the potential of him tackling a Star Wars film. But given his non-commercial style and auteurship, it just might not be a good fit. It's doesn't look great when Lucasfilm fires well-liked and talented directors like Phil Lord and Chris Miller. It looks even worse if you part ways with a two-time Oscar-nominee over "creative differences." But still, we can't help but wonder…
If you're looking to get an immediate Fincher fix, you can check out his new serial-killer drama on Netflix (NFLX), Mindhunter. If you need some more Star Wars in your life, The Last Jedi arrives in theaters on December 15.