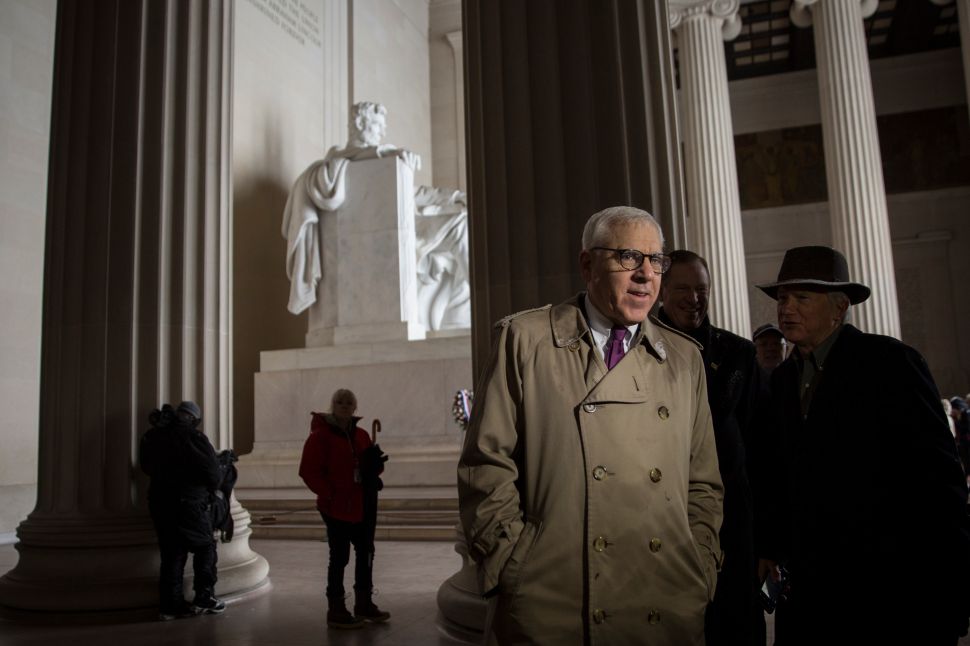 The Carlyle Group, the third-largest private equity firm in the world, announced the departure of co-founders and co-CEOs David Rubenstein and William Conway after a 30-year tenure, along with several other leadership changes.
Current chairman and the third co-founder of the firm, Daniel A. D'Aniello, will retire as chairman emeritus.
The co-CEO positions will be succeeded by Glenn Youngkin, current chief operating officer, and Kewsong Lee, current deputy chief investment officer of Carlyle's private equity segment.
Another deputy chief investment officer of private equity, Peter Clare, has been promoted to co-chief investment officer to share responsibilities with current chief investment officer, Conway.
Carlyle's stock price fell by $0.6, or 2.5 percent, this morning following the announcement.
Axios reported that Rubenstein is said to start a family office with his daughter.
Carlyle hasn't responded to a request for comment by Observer at the time of article publication.
Carlyle was founded by in 1987 in Washington, D.C. by Rubenstein, Conway and D'Aniello. The firm currently manages $178 billion of global assets.
The three founders made a joint statement in Carlyle's press release, "These promotions ensure continuity in our leadership and maintain the investment processes that have driven our success for 30 years. Kewsong and Glenn are proven leaders who have strong records of accomplishment at Carlyle. Glenn, a 23-year Carlyle veteran, is a business builder, exceptional communicator and culture carrier. Kewsong is a decisive leader and successful investor, as well as a strategic builder of businesses and creative problem solver."
Rubenstein and Conway will remain engaged with the firm as co-executive chairman of the Carlyle board.
The changes will take effect on January 1, 2018. In the new co-CEO arrangement, Lee will focus on corporate private equity and credit businesses, and Youngkin will focus on Carlyle's real estate, energy and infrastructure businesses, Carlyle said in the press release.