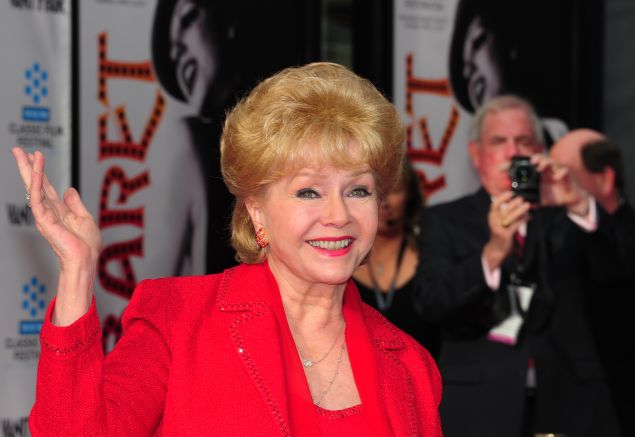 The dance studio owned by legendary late actress Debbie Reynolds was expected to hit the auction block this week, but a separate buyer emerged, just in time.
The North Hollywood dance studio on Lankershim Boulevard was expected to fetch between $6 million and $8 million at auction on October 7 and 8—but just 24 hours before the scheduled auction, it was sold for $6.1 million, according to the Los Angeles Times.
A local entity, Lankershim Hamlin, is the buyer, per The Real Deal.
The 19,000-square-foot facility, which was listed with Keller Williams Realty broker Michael Eisenberg, was originally constructed in 1954, but Reynolds didn't turn the brick building into a dance studio until 1979.
The property encompasses nearly one acre, including a 25,000-square-foot parking lot behind the physical structure. The building is comprised of a lounge area, dressing room, showers and six studios.
The space was originally going to be part of Profiles in History's "The Personal Property Auction of Carrie Fisher and Debbie Reynolds," which included Reynolds' longtime ranch in Caston, California as well as other pieces of memorabilia, including a dress Reynolds wore in Singin' in the Rain.
https://www.instagram.com/p/BYgTBtvA70j/?taken-by=toddfisherofficial
The buyer apparently plans on maintaining the space as a studio for a year, and then redeveloping the property.
Reynolds' son, Todd Fisher, said earlier this year that the dance studio was undergoing renovations in order to convert it into a museum, which would house her costume collection and other memorabilia. Alas, it seems those plans have changed, at least for now—unless the new owner of the studio happens to redevelop the space as a museum in honor of Reynolds and Fisher.