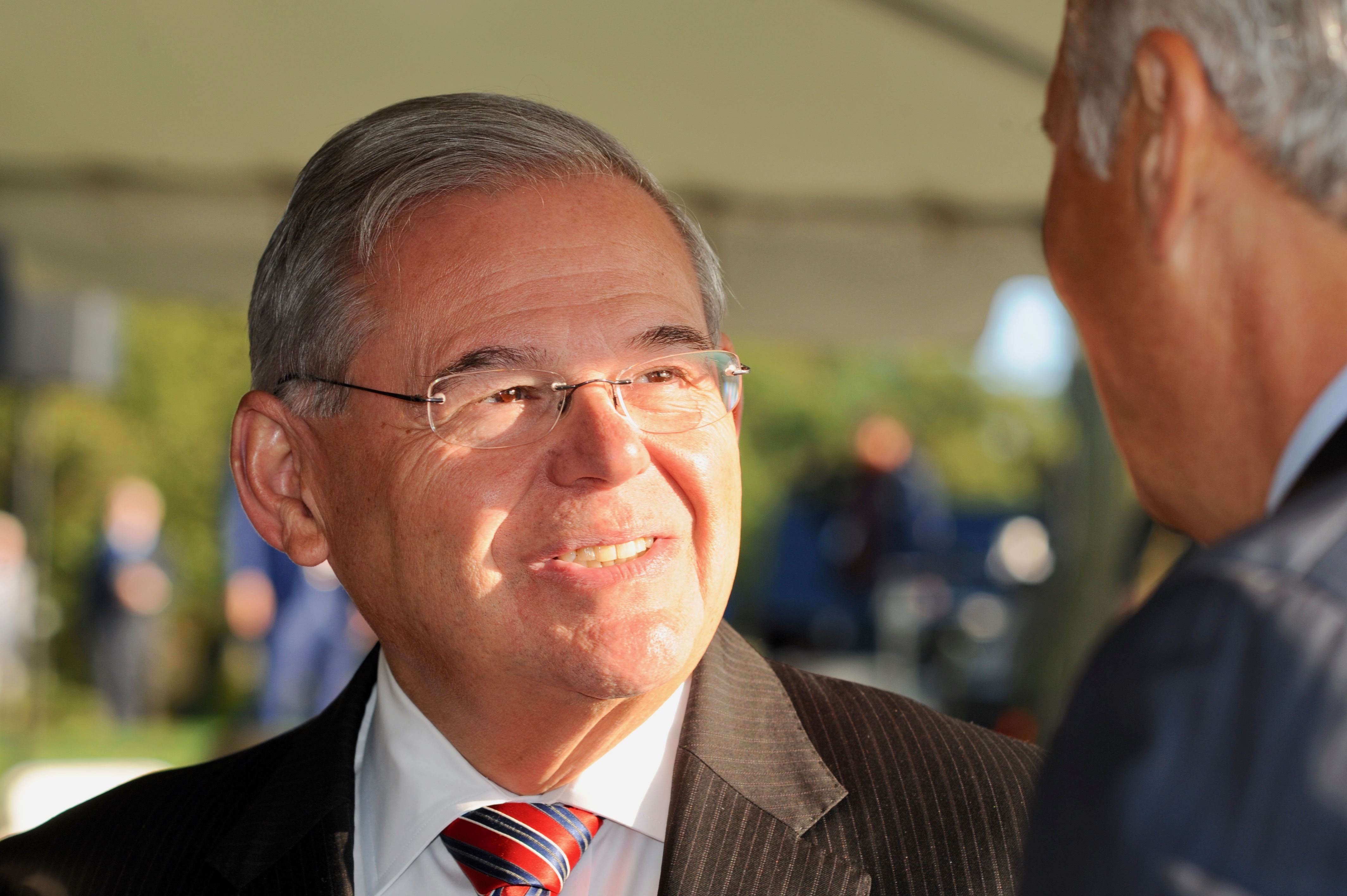 Attorneys representing Senator Robert Menendez argued for dismissal of the senator's corruption trial on Wednesday, arguing after the prosecution rested that there was not enough evidence of a corrupt agreement between Menendez and co-defendant Salomon Melgen to warrant moving forward with the trial.
Attorneys argued the acquittal motion throughout the afternoon on Wednesday, according to an Associated Press report. In summer court filings, attorneys referenced the 2016 case of former Virginia Gov. Robert McConnell. In that Supreme Court case, the scope of "official acts" done by a public official was narrowed, overturning McConnell's bribery conviction.
Last week, Judge William H. Walls mentioned the McConnell case when discussing the prosecution's burden of proof.
When the initial motions for dismissal were filed, Walls told attorneys that he would allow for the government to present their case before making a decision. On Wednesday, Walls asked attorneys for paperwork on the matter, according to a News 12 report.
Walls could rule on acquittal as early as Monday when the trial is scheduled to start again. If Walls decides the case will move forward, Menendez's attorneys–led by Abbe Lowell–and Melgen's attorneys will both present their cases to the jury. The trial schedule stretches to Thanksgiving but court proceedings were initially expected to last six to eight weeks. This week marked the sixth week of the trial.
Menendez stands accused of accepting flights on a private jet, lavish hotel rooms, stays at Melgen's luxury home in the Dominican Republican and substantial campaign donations in exchange for political favors. They say that Menendez wrote letters and arranged meetings with officials in exchange for gifts from Melgen. However, according to witness testimony, Menendez never said Melgen's name during meetings with officials.
Defense attorneys argue that Menendez and Melgen are close friends and that their exchanges have been misconstrued as bribery.