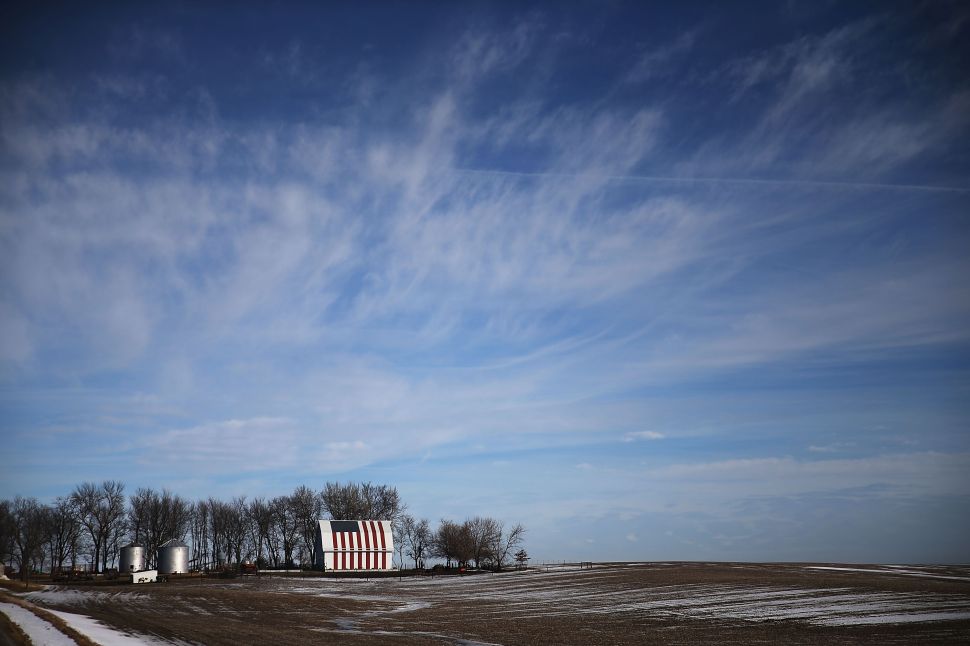 As the first state to vote in the presidential primaries, Iowa is one of the most important political battlegrounds for both parties. Historically a swing state, it is trending away from Democrats—Republicans hold the state's governorship, majorities in the State House and Senate, both U.S. Senate seats, and three out of four of the state's congressional seats. Although the parties do not compete against each other during the primaries, Democrats' recent losses suggest the state party is in disarray, which doesn't bode well for Democratic candidates for the White House in 2020.
Democrats lost their majority in Iowa's State Senate in 2016 and the governorship in 2010. When Barack Obama was elected president in 2008, Democrats held three out of five of Iowa's congressional seats, losing one of them in 2012 and another in 2014. They managed to fend off a special election for a Democrat-held state assembly seat in a district Trump won this past August, but their candidate in a separate June special election failed to make to ballot because he didn't file on time.
Democrats in Iowa are still reeling from the 2016 election and trying to transform a surge in activist energy into electoral victories. However, the divisions left by the primary race between Bernie Sanders and Hillary Clinton are still prevalent. Former Iowa Democratic Party Chair Derek Eadon told Democrats at a June 2017 meeting in Cedar Rapids, "I don't think the IDP did right by Sen. Sanders and Sen. Sanders' supporters last time… That's something we need to keep working on… We have to keep working at that to build that relationship."
This week, Laura Hubka, a prominent progressive Iowa leader, resigned from her seat on the Iowa Democratic Party State Central Committee and as chair of the Democratic Party in Howard County. She outlined in a letter the reasons behind her resignation, in which she stated that Democratic Party leaders are too dysfunctional and authoritative to accomplish anything. Hubka wrote, "We say that the Republicans want to 'take us back,' but the Democrats don't want to change either. They are not brave enough to try something different because 'that won't win races.' Well, were we winning? Maybe I missed that? No, we lost a RECORD number of seats. More than ever before. Still, we saw back slapping and old ways used over and over again." Hubka also accused the national Democratic Party of using Iowa as a testing ground to try out new strategies to the detriment of voters.
Many voters throughout Iowa share Hubka's sentiments. A few weeks ago, the co-chair of the progressive caucus in Iowa's Democratic Party, Dylan Funk, called out Polk County Democratic Party Chair Sean Bagniewski, who presides over Des Moines, for failing to live up to his duties. Funk said, "I'm calling on Sean to review his commitments as PCD chair. He has not made the effort to create a whole from the fractious divide that occurred. He is more concerned with his own interests than for Polk County, which, as chair, is such a distraction from what the party needs."
Democrats in Iowa—and across the country—need to enact reforms before they squander their chances to recoup their losses in 2018. Trump's unpopularity won't translate to victory unless Democrats organize together and provide a meaningful alternative. Iowa Democrats are hoping to provide the state party with a new leader by electing a Democrat for governor in 2018. Failing to accomplish this will worsen the growing leadership vacuum within the state party, resulting in dire long-term consequences. "We have one shot to stop what has been clear algebraic decay since 2010," Former Iowa Democratic Party Chair Sue Dvorsky told the Des Moines Register in May 2017. "We're gonna win this time, or we're going down for 40 years."
Michael Sainato's writing has appeared in the Guardian, Miami Herald, Baltimore Sun, Huffington Post, LiveScience, Buffalo News, the Plain Dealer, The Hill, Gainesville Sun, Tallahassee Democrat, Knoxville News Sentinel, and the Troy Record. He lives in Gainesville, FL. Follow him on twitter: @msainat1
More by Michael Sainato:
Democrats Revive Failed 'Pied Piper' Strategy for 2018
DNC Manages to Screw Up Returning Harvey Weinstein Donations
Pressure Mounts for Nancy Pelosi and Other Democratic Leaders to Step Down