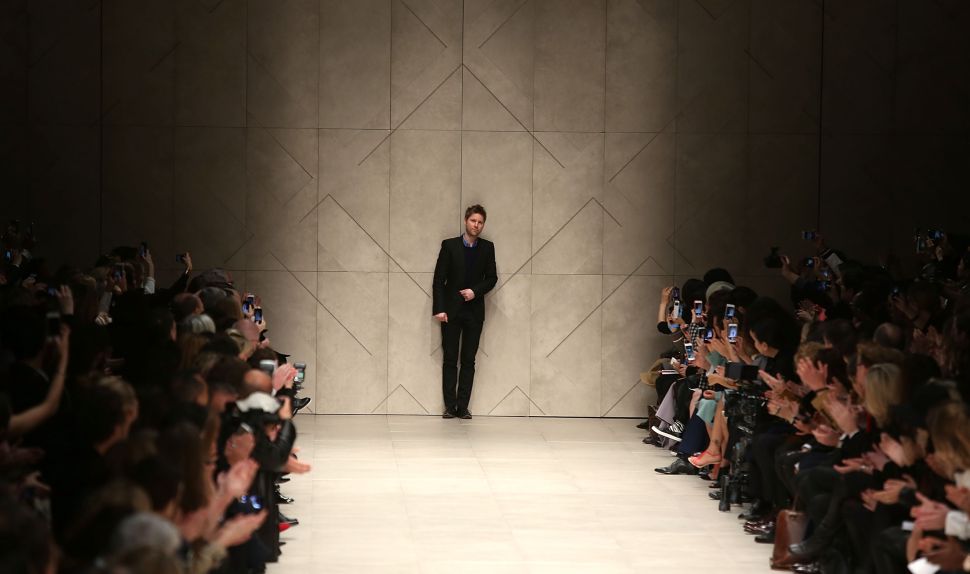 British fashion house Burberry today announced that Christopher Bailey, chief creative officer and former CEO, will leave the company in 2018. The news was first reported by Reuters.
Bailey joined Burberry in 2001 from Gucci's womenswear department. He became chief creative officer and succeeded Angela Ahrendts as CEO in May 2014, when Ahrendts departed to lead Apple's retail business.
During Bailey's CEO term, Burberry's profit saw a 10 percent decline, from £444 million pounds in 2014 to £395 million pounds in 2017 (Burberry's fiscal year ends on March 31), the company financial statements show.
In July, Bailey handed the CEO seat over to Marco Gobbetti, former CEO of Céline, after months of transition.
Gobbetti said in a company announcement that he has "a clear vision for the next chapter to accelerate the growth and success of the Burberry brand." But analysts are unsure about the future, as there is no tried-and-true strategy in the fickle fashion industry.
Despite satisfactory performance of Burberry's new products, sales for the brand's staple items like trench coats had lagged, and a creative transition is always a risk, Morningstar analyst Jelena Sokolova told Reuters.
Burberry said in its 2017 financial statement that following Brexit, the outlook for the luxury sector remains uncertain.
Bailey will remain as president and chief creative officer until March 2018 and continue working with Gobbetti on the CEO transition until year end, Burberry said in an announcement.