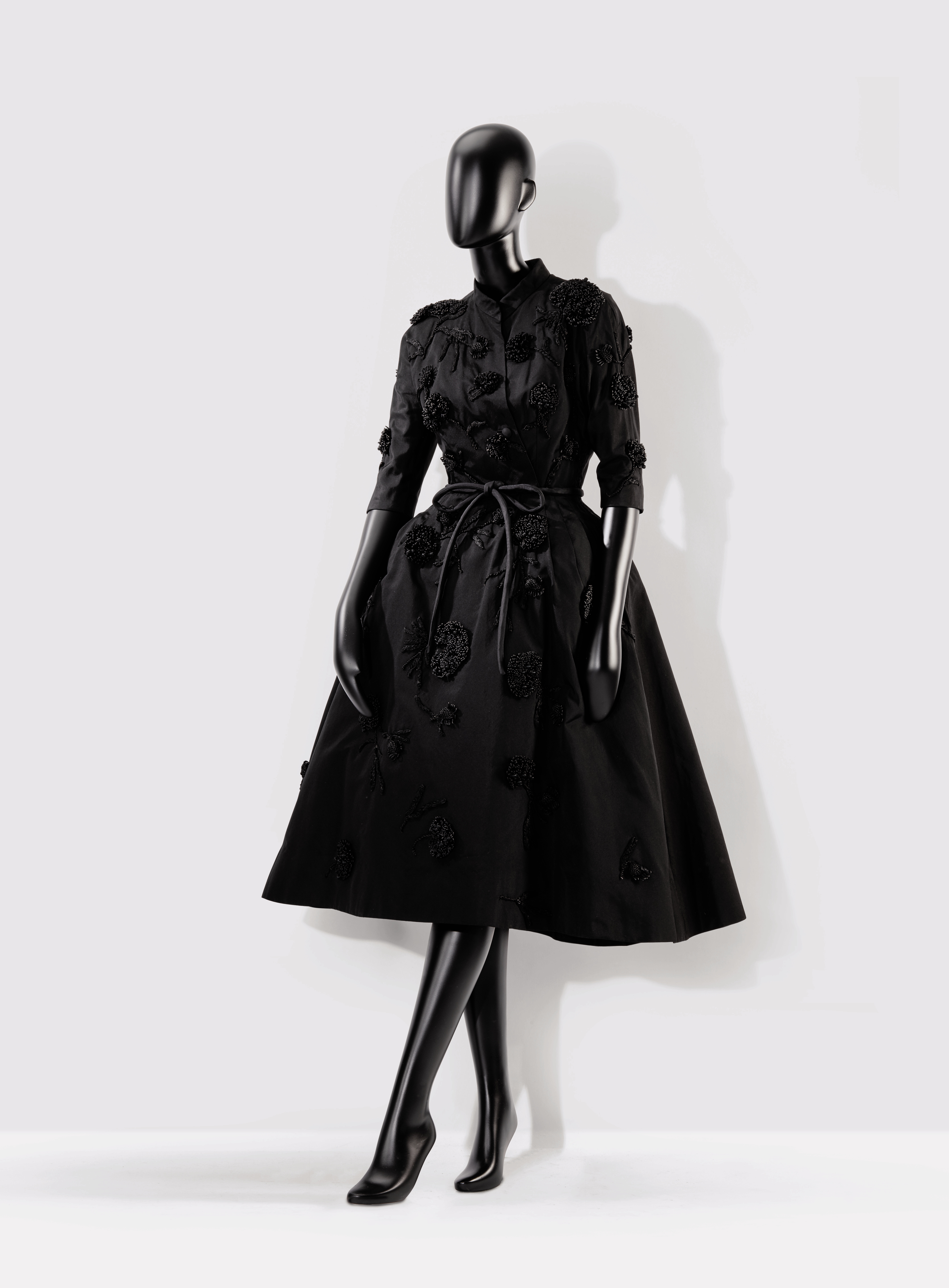 They say that the little black dress (a.k.a. the LBD) is the staple of any woman's wardrobe, from when it was first introduced in 1926 to today. A recent auction at Sotheby's just proved that point with some very solid evidence: a record breaking sale.
It took place on October 3rd, in Paris, when esteemed vintage fashion collector Didier Ludot pulled together a collection of 160 iconic vintage and couture pieces, including mostly little black dresses, plus a few notable accessories. Spanning  a period of 90 years, from 1920 to 2010, the lot contained celebrated frocks like a piece from Alexander McQueen's first collection for Givenchy Haute Couture in 1998 and a Jean Patou dress from 1925 that was displayed in the Metropolitan Museum's "China: Through the Looking Glass" exhibition.
The lots included notable designs from Hermès, Jeanne Lanvin, Paco Rabanne, Helmut Lang, Pierre Cardin and Balenciaga, so you know this Sotheby's auction was fodder for fashion lovers of all kinds. There were also over-the-top shoes created by Roger Vivier for the Christian Dior maison.
"Today I pay tribute to the astonishing story of the little black dress and to the designers who wrote its story, a dizzying tale that finds itself retold in the catalogue, from the Roaring Twenties to the new millennium," Ludot told Sotheby's. Well-known for being an encyclopedia of fashion—and his must-visit shops in the arcades of the Palais Royal—Ludot is a fixture on the Parisian fashion scene.
The priciest item in Ludot's sale, which was held in conjunction with Kerry Taylor Auctions, was an Yves Saint Laurent dress that dates back to the fall/winter collection of 1976-1977. Krystyna Campbell-Pretty scooped up the black frock for a cool $61K, which was five times over the estimated price; she intends to donate her haul to the National Gallery of Victoria in Australia. But she's not the only one who intends to donate her purchase for the public's consumption; the Museo de la Moda y Textil in Chile was the confirmed buyer of a Pierre Cardin Haute Couture dress. The British woman who won the aforementioned McQueen designed gown said that she will be donating her acquisition to a UK museum, while a rare Balenciaga bridal gown is reportedly heading to an American museum, though it's unclear which one.
"The results illustrate the timelessness and enduring quality of the little black dress…We are delighted with the sale results, which was a real victory for taste," Ludot said afterwards. It's also a win for avid consumers of fashion, as it seems likely that they might be able to feast their eyes on these magnificent creations at forthcoming museum expositions around the globe.