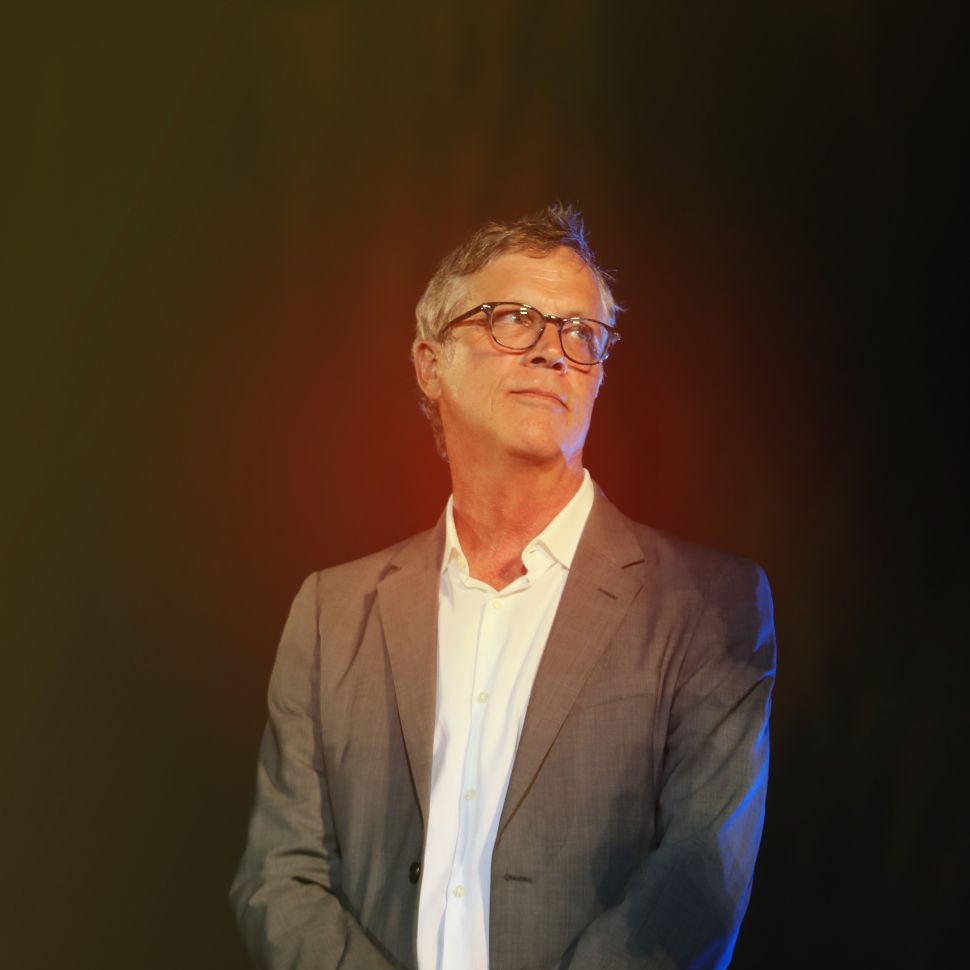 Director Todd Haynes began making movies soon at age nine. After a period where he "fooled around with super-8mm and dressed up in costumes," he embarked on his first full production, an adaptation of Romeo and Juliet. "It was an attempt to pay homage to how much I loved the [Franco] Zeffirelli film, how obsessed I was by it," he told Observer when he was in town for the New York Film Festival. "When I did the screening of it—we did it at this art school for kids, where I went through most of my childhood—I didn't want to invite any other kids to it. It was like, this is for adults. So I only invited the parents of my friends to the screening. It was very sophisticated."
His latest film, Wonderstruck, which opens in theaters on October 20, is a richly cinematic coming-of-age story made in the same spirit. Based on the graphic novel by Brian Selznick (who also penned the story behind 2011's Hugo), the movie features two storylines that magically collide. In the first, set in 1977, 12-year old Ben (Oakes Fegley) makes his way to New York City from his home in Gunflint, Michigan in search of his father. He has only a few clues, found in a Museum of Natural History catalog that was left behind by his recently deceased mother (Michelle Williams). In the second, taking place in 1927, Rose (Millicent Simmonds), a young deaf girl who lives with her domineering father in Hoboken, New Jersey, watches the skyline from across the river and dreams about a silent film actress (Julianne Moore), whom she one day decides to seek out during a journey to Manhattan.
This is certainly not your typical kids' film. "I wanted to give them something special and unique," Haynes said about the audience for Wonderstruck. Even though he had never made work that was directly aimed at children, he was certain they could handle more formally and narratively complex work while, at the same time, capturing the wide-eyed spectacle of primary experience. "That's how I felt about some of the movies I saw that really enriched me as a kid," he said.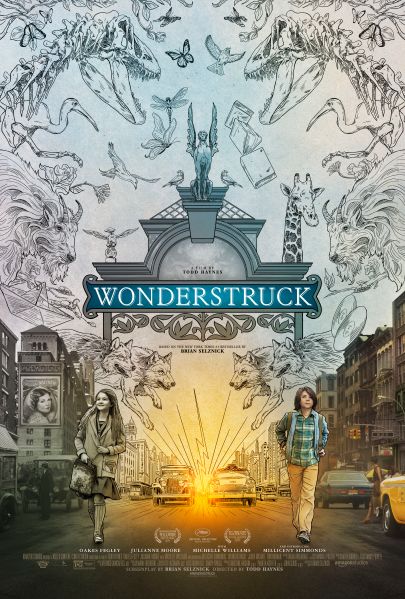 Calling Wonderstruck a departure for the director is an easy but not totally accurate description. Despite the new demographic focus, closer inspection reveals clear parallels between the new movie and Haynes's filmography: the shifting, identity-exploration of I'm Not There (2007) and Poison (1991) and the specific historical detail of Far From Heaven (2002) and Carol (2015) all find their traces in Wonderstruck. The latter is acutely treated here: the 1927 sections of the film resemble a real silent-movie, even more so in a film-within-the-film that is an homage to Victor Sjöström's The Wind (1928), while the 1977 sections pay tribute to the gritty realism of the New Hollywood.
This is clearly where Haynes derives the most pleasure. As we're talking, he tells me about the book he prepared for Wonderstruck full of aesthetic influences, and pulls it out of his bag to show me. It's beautifully prepared, less a journal of ideas that a thoughtfully considered visual poem filled with images that are specially curated by Haynes during the earliest stages of the film.
"Any little space in the promoting year of Carol I just filled researching Wonderstruck," he said. The book is a form of nonverbal communication that he provides to other members of the crew to start their work on the film. "It's handiwork that I think informs later handiwork that will be the film itself." Haynes has made these books for many of his films—including a massive, three-volume series for Velvet Goldmine (1998) that he admits he wish he could publish.
It's also the kind of project you can imagine one of the kids in Wonderstruck creating themselves. There is a sense that Haynes, by making what seems like his most commercial film to date has also made one of his most personal. "This movie is for kids who make things with their hands," Haynes said. "It's for kids with glue and tape and probably marker stains all over their fingers—just like I did."
Craig Hubert is a former editor at Artinfo.com. He has written for publications such as T: The New York Times Style Magazine, The Atlantic, Interview Magazine, and others. He lives in New York City.
More from Craig Hubert:
These 5 Movies Screening at Hamptons Film Festival Are the Season's Dark Horses
5 Must-See Movies Screening at New York Film Festival